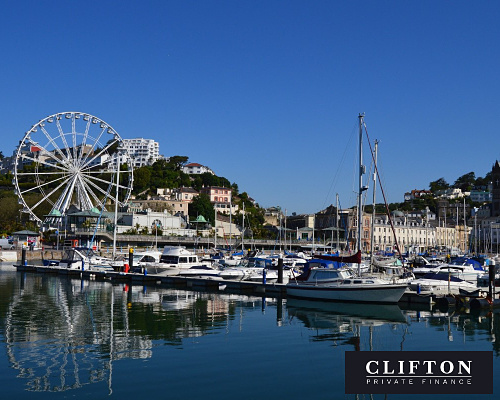 Super Fast Mortgage For Torquay Home, With Challenging Client Circumstances
The Scenario
This was almost a case history in how-not-to apply for a mortgage. And we pulled it off.
An interestingly time-pressured situation was spiced up with a few additional challenges.
Our client came to us having already put down a £40,000 deposit to buy a £750K house in Torquay, Devon. He needed a £637,500 mortgage and hadn't yet approached any lenders for an agreement in principle.
As we started our client fact-finding some interesting details emerged:
Our client was 62
He was self-employed, running a business manufacturing in China and Morocco
The property he was buying, whilst in a very desirable rural location, had two kitchens
He had an adverse credit rating due to late payments on a buy-to-let (BTL) mortgage within the last 12 months
The latter was the cruncher: we had to wait until the full 12 months had elapsed since the default to make him acceptable to a lender. Which left us with only a month to get his mortgage approved or he would lose his £40K (and the house of their dreams).
Our Solution
We thought we could make it work with one particular lender if we packaged it correctly.
With regard to their concerns about the two kitchens on the property (which made it appear, on paper, like two separate dwellings which might need amalgamating into one) we pointed out that this was a property finished to a very high spec: the downstairs kitchen was the "entertaining" kitchen with patio doors out onto the gardens, and there was an additional upstairs kitchen for general-purpose family use.
The lender was persuaded that on a 6-bedroom property of this standard, two kitchens for the one dwelling were a reasonable amenity.
Our client was aware that we'd achieved the all-but-impossible in the time, and was so glad to have saved his deposit and completed the purchase he added £1,000 to our arrangement fee.
In a similar situation? Call our bridging loan team on 0117 959 5094 or complete our enquiry form below.