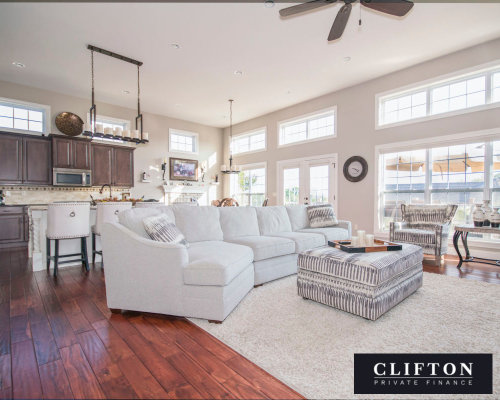 Self employed 85% loan to value mortgage with bad credit for property with 2 kitchens
The Scenario
Our client wanted to buy a £750K house in Torquay. He'd already exchanged on it and put down a 5% deposit by the time he came to us. He'd just assumed he'd be able to get a mortgage for the remaining £630K with a traditional lender.
But high street lenders banks weren't coming to the party. He was 62 years old, self-employed and in the first year of his new business, and he had adverse credit history: arrears on the mortgage for a buy to let property within the past 12 months.
And the additional sticking-point was that the property had two kitchens.
Better than one kitchen, you might think. But it's a significant concern for lenders, who might (quite reasonably) assume that the intention is to split the property into two units, significantly altering its valuation.
The Solution
We needed to work quickly to ensure our client didn't lose his deposit.
We identified a lender who was prepared to lend despite self-employment and the adverse credit history. And we persuaded them that an "entertaining kitchen" on the same floor as the first-floor dining room with extensive views was not unreasonable for a substantial property of this size.
We secured an 85% loan to value mortgage offer, and chased it through to completion within one month.
In a similar situation? Please call our team on 0117 959 5094 or complete our enquiry form.
Read more: Self employed mortgages - how to improve your chances of getting one