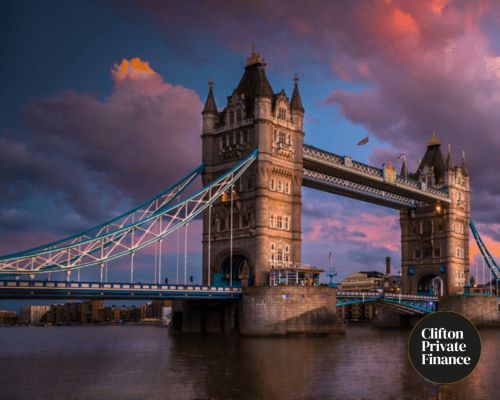 London Landlord Remortgages 18 Properties on Same Day
Our client was a portfolio landlord looking to remortgage 18 BTL properties currently financed under a single mortgage.
They had a large portfolio of 50 properties in total, with ownership split between two limited companies.
But to get more autonomy over their borrowing, they wanted to refinance 18 of the properties (all owned under one ltd company) separately to provide them with:
Flexibility – the ability to switch products per property and make ad hoc capital repayments
Lower interest rates – the convenience of having one large mortgage for all 18 properties came with a higher cost, so splitting the finance would be cheaper in the long run
The problem

This was an extremely complex case – not least because there were 18 mortgages to arrange, but also, they all needed to be completed on the same day.
Why?
The 18 properties were all currently financed by one loan, so the current provider would need to be completely repaid on the same day, or the deal wouldn't go through.
This meant all 18 mortgages had to be agreed and ready to go in synchronisation.
And on top of this, if you're a portfolio landlord, you'll know when a lender runs an affordability test against you for a new mortgage, they need to account for all the other properties in your portfolio.
For our client, this meant an additional 49 properties and mortgages needed to be stress-tested for each of their 18 applications.
Wondering how much paperwork went into this case? Hint: More than you could possibly imagine...
And this wasn't the only complication…

The properties were a jumble of HMOs, single lets, freehold and leaseholds. And some were situated in close proximity to commercial units (such as pizza shops and nightclubs, which many lenders don't like).
This meant we couldn't approach the same lender for all 18 mortgages because:
a) No single lender was fully equipped to handle each unique ownership and rental structure
b) Even if they were, it would be more expensive for one lender to compromise on all the quirks of each case

Finally, there were the valuations.
Our client had provided estimates on each property's value and projected rental income, and we'd based their borrowing potential on these figures (with some leeway).
But the lender valuations were coming back lower than expected across almost all the properties.
And so were the rental estimates.
So, each time a valuation came back, we needed to revisit the clients' LTV (loan to value) and borrowing potential and re-strategize.
The Solution

First was the matter of organisation. We had to ensure our clients' solicitors received funds from 18 mortgages on the same day.
They then consolidated the funds and repaid the original lender – again, on the same day.
Our broker worked tirelessly to liaise with all parties and ensure everybody was on the same page, ironing out the hiccups along the way.
And to maintain efficient communication with the client, we created a shared master spreadsheet they could refer to on a daily basis for live updates instead of spending hours on the phone.
"I could spend 3 hours on the phone with the client providing strategy and case updates, and I still wouldn't cover everything – it just wouldn't be efficient" - George Abouzolof, Senior Finance Broker
Fun fact: our broker sent over 200 emails to different parties for this one case.

Because of the unique nature of each property, we split our clients' 18 loans between 3 different lenders.
This meant we could keep costs low, as each lender was comfortable with the slice of the property portfolio they were handling.

As more valuations came back, it became apparent our client wasn't going to reach the level of borrowing they needed. But we agreed upon a solution to compromise: top slicing from their other property portfolio.
In this case, top slicing refers to taking the excess income from any other buy to let(s) and applying it to your affordability.
So, any rental income from the clients' second portfolio greater than their mortgage repayments could be added to their income – topping up their borrowing power.
Again, it required a lot of negotiation and contextualising from our broker, but we got it done.
The takeaway?
We don't shy away from large and complex cases.
And when we see value for a client, we follow through on it.
And for this client, they'll save thousands on their mortgage repayments over time – and the new level of flexibility they have over their debt only compounds this.
If you're a portfolio landlord looking to refinance some or all of your properties, speak to us today.