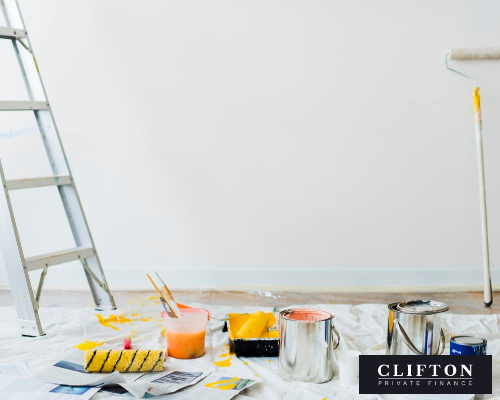 Cheapest bridge finance for fix-and-flip in Fife
This is a client we've worked with on a number of renovation projects. She trusts us to get her the finance she needs.
The Scenario
Our client has built a very successful fix-and-flip development business in Fife, on modestly-priced homes that are in easy commuting distance of Edinburgh.
She knows her market well and keeps a tight rein on costs.
This property was a three-bed mid-terrace, built in the 1970s. It was on the market for £112K and she had a 25% deposit to hand, but the issue was that the loan size is too small for some lenders to be interested in.
And there are already fewer lenders who are familiar with the less densely-populated Scottish market and are willing to offer finance north of Glasgow or Edinburgh.
Our client had a poor experience with one of the buy to let mortgage lenders who are active in Scotland, and asked us to look elsewhere for regulated bridge finance on this purchase.
The Solution
A bridging loan was the perfect solution to provide finance at a smaller loan size.
As she was looking to flip the property after some renovations, she didn't need a long term buy to let mortgage. A bridging loan could secure the house, and then be repaid upon its sale after work had been done (within the 12 month period of her loan).
We surveyed the rates available to her. The best alternative funding we could get for her was at 1.25% per month. But we could get 0.79% from the lender she didn't favour.
Our advice: the bridging finance arm of this finance company works quite separately from its mortgage finance division, and this was the best rate available to her.
She went with our recommendation and will be spending £13K on renovations, with a view to selling at £165K.
And read about our earlier work for this client »
"No hesitation on recommending this company and Sam O'Neill from CPF. I particularly liked the way Sam wants to understand your business so as to offer the best, relevant and pragmatic advice. I now consider Sam to be a crucial piece and team player within my business for all financing needs. Even if he can't help he will do the very best to find someone who can. He is prompt, professional and cares about what he does. Can't thank him enough."