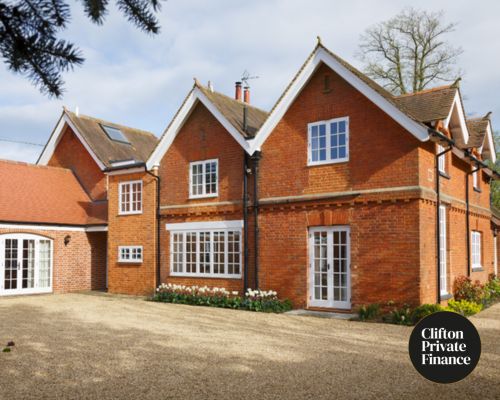 £1.25m Buy To Let Mortgage Secured for Development Finance Exit
Intro:
Our client had a vision for a premium buy to let development in Hatfield, Hertfordshire.
They'd purchased a property in 2014 with a development loan, and they'd demolished and rebuilt it from scratch to capitalise on the potential they saw.
But their development finance was coming to an end, and they needed to secure a mortgage to replace it.
They already had tenants in the property and looking to use the rental income (which was over £7,000 per month thanks to the modern build and optimal location) to refinance on a buy to let mortgage at a lower rate than their development loan.
Sounds simple enough – but there were a few stumbling blocks our client was struggling with.
The Problem:
This client owned hotels in the UK and was confident in the development side of the project. Everything was going according to plan.
However, while they were a UK national with high income, our client didn't own property in the UK aside from the development project, and they were renting the home they lived in.
Most lenders don't like to see this in applications. They prefer owner-occupier applicants (those who own the property they're living) for buy to let mortgages.
Our client had paid off half of their development loan, but still had a huge £1.25M outstanding – so they needed an exit strategy organised quickly.
The Solution:
The end result of our client's development project was a 5-bedroom luxury manor that they'd developed from the ground-up. It had a gross development value of £2.5M, and a rental value of over £7,000 per month. Certainly enough to pay back the outstanding debt.
Our broker's specialist network proved vital in this case – and we identified a lender that could appreciate the value and potential of this property. We smoothed out the finer details in the application, negotiated on our clients' behalf and were ultimately able to secure the £1.25M BTL mortgage to refinance.
This case required an in-depth knowledge of the market and relationships with lenders who were comfortable with such complex circumstances. Timing and efficiency were a vital part of this deal, and needless to say our client was overjoyed with the outcome.
And if you've found this blog useful, do pass it on: