Back to top
Specialist
Development Exit Finance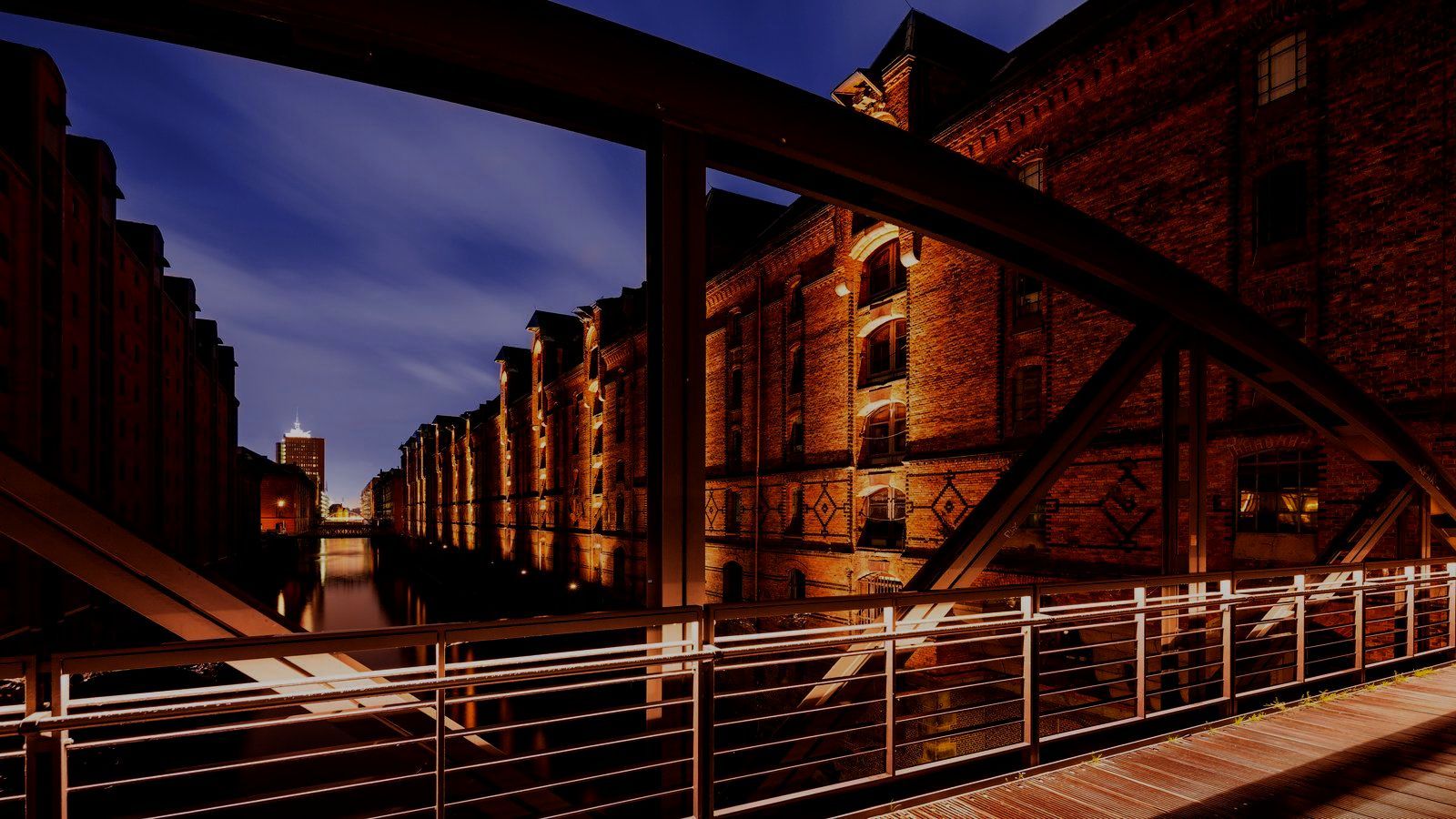 If you are looking to source development exit finance on a residential or commercial project in the UK we can help.
Development exit finance from £100,000 to £25m
Market leading exit finance rates from 0.49% pm
Finance options for England, Scotland, Wales and Northern Ireland (We can also source finance for projects in Ireland)
Loans up to 100% of development finance cost
Finance with no exit or early redemption fees
Options for inexperienced developers
2nd charge options
Terms up to 30 months
Complex cases are always considered
Finance for a variety of ownership structures, including multiple SPVs, Offshore SPVs, UK-based trust structures, overseas trust structures
Finance for new build, conversion or refurbishment developments, including mixed-use and student accommodation
We can help source finance for land, commercial to residential conversions, unusual assets such as care homes, golf courses, places of worship, petrol stations, fisheries, airspace development loans (with acceptable security) and charities
---
Flipping Property?
Buying, Renovating & Selling (or Letting)
Finance Rates from
0.55% pm
1 - 18 months

Rates up to 80% LTV net

As at 20th June 2023
Ground Up Development
New Builds
Finance Rates from
0.83% pm
Up to 24 months

Rates up to 70% of GDV

As at 20th June 2023
Existing Development?
Refinance & Exit Finance
Finance Rates from
0.55% pm
1 to 18 months

Rates up to 80% LTV net

As at 20th June 2023
Contact Us
Thank You for your interest - please complete the form below and a member of our team will be in contact.
---
Get Development Finance Quotes »
Our recent development finance case studies: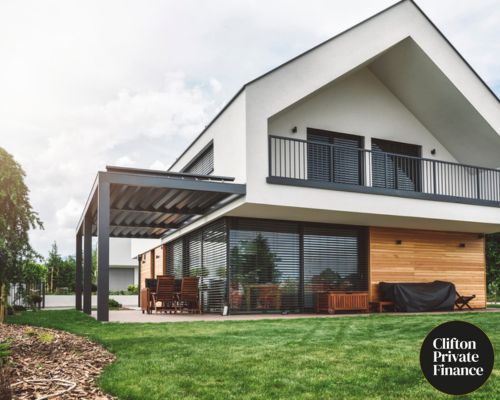 Development Loan to Refinance New Build House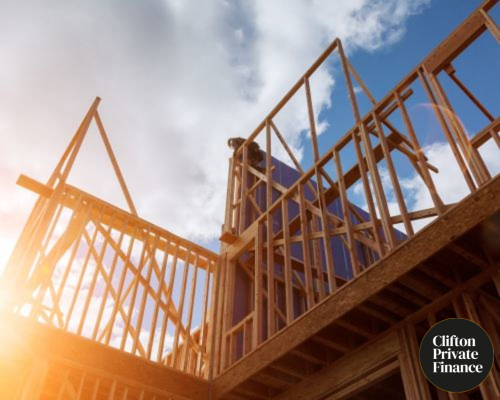 Fast Bridging Loan For Complex Development Project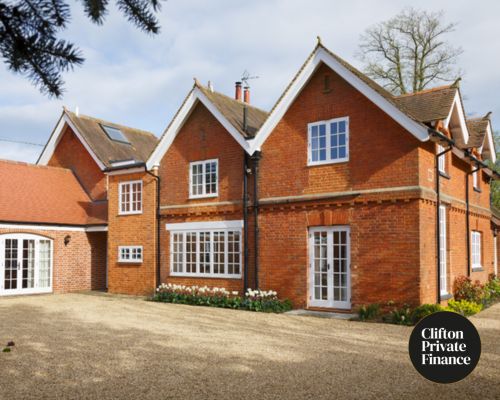 £1.25m Buy To Let Mortgage Secured for Development Finance Exit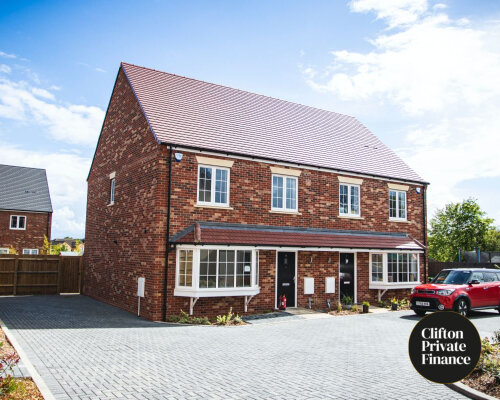 Property Development Bridge Loan For New Build Dream Home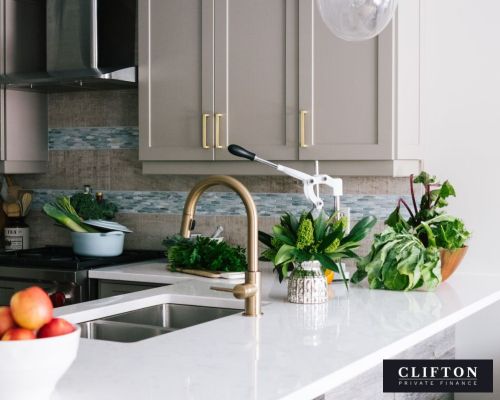 Bridging Loan to Secure Property Requiring Planning Permission, Split Titles and Refurbishment Before Refinancing
€3m Bridging Loan on Ibiza Residential Property to Fund London Development Project
And learn more about Property Development Finance in our short video below:
Our strength is our ability to access a wide range of funding solutions from the high street and private banks, specialist lenders, family offices and wealth managers. We also have connections with private investor fund groups.
Call us on 0203 900 4322 to discuss your requirements.

In this guide:
What is Development Exit Finance?
How it works
What it's used for
The costs
The interest rates
How much can you borrow?
Can you get development exit finance as a first time developer?
Is it regulated?
How can you get development exit finance?
How quickly can it be arranged?
How can I apply?
Written by: Sam O'Neill & Sam Hodgson
What is Development Exit Finance?
Development exit finance is a type of bridging loan for property developers mid-way through their development project to potentially save costs and maximise their profit opportunity.
Development finance is sourced to fund an entire project, so it can be more expensive because there's a greater risk to the lender at the start.
This is where development exit finance comes in – a cheaper alternative to switch to once you've completed the bulk of your project (e.g., your property or properties are wind and watertight), as there is lower risk for your lender, meaning better rates.
How does development exit finance work?
Development exit finance works by repaying your existing development loan with a cheaper exit loan. Your exit finance is calculated on the basis that you've already completed the majority of your project – less risk for your lender, so a cheaper rate.
Repaying your existing finance usually means you stop paying interest immediately on your previous loan, as development loans typically charge interest on a monthly basis.
This means you get savings straight away, and you get added flexibility for your project and more time to sell, ensuring you realise your development's full value.
What is development exit finance used for?
There are 3 main reasons to use development exit finance.

To save money while your property sells
If you've developed a bespoke property that may take a while to sell (particularly relevant for high value projects), you'll want to be paying the lowest rate possible while it's on the market. Development exit finance will provide this for you and could also be used to raise additional funds to market the property.

If your property won't sell in time
If it's looking unlikely that your property will complete and sell before the end of your loan term, you won't want to drop the price for a rushed sale just to repay your finance.
Development exit finance gives you the flexibility and affordability finish your project to your desired standards if you are yet to complete, and ensure you realise its full value.

To fund your next development project
If you're moving straight on to a new development project, you can realise the capital from your completed development and invest the funds into your new project straight away.
What are the costs of development exit finance?
Development exit finance is structured in the same way as most other bridging loans and development loans, so you'll probably be familiar with the costs. But here's a recap:
Your lender's arrangement or facility fee – typically 2%
Your loan drawdown or admin fee – usually around £295
Redemption fee on your existing loan – usually around £120
Exit fees – some lenders pay an exit fee of up to 1.25% when your loan is repaid. At Clifton Private Finance, we generally avoid working with these lenders
Survey or valuation fees – the more complex your project, the most expensive to value
Legal fees – generally around £850 + VAT
Broker fee – at Clifton Private Finance, we typically charge a flat fee of £995 or a percentage of the loan amount.
For more information, we have a full guide to bridging loan costs.
The final (and biggest) cost is the interest rate…
What are the rates for Development Exit Finance?
The exact interest rat you'll get for your development exit loan will depend on your case. But generally, you'll often pay a lower rate than you would for 'ground up' development finance, or the finance you've taken out at the beginning of your project.
At Clifton PF, we can source market leading development exit finance interest rates from as low as 0.49%.
Our bridging loan calculator can help give you an indicative quote for your project.
How much can you borrow with development exit finance?
You can generally borrow anywhere between £100,000 and £25m through development exit finance.
There are a few key factors that determine the exact amount, and these factors vary depending on the type of project you're developing.
You can typically borrow up to a 75% LTV (Loan to Value), but you can borrow more for certain refurbishment projects. The LTV you can borrow up to depends on how easily you'll likely be able to recoup the full value of your loan when you sell and exit.
For some refurbishment projects, we can source funding for up to 90% gross LTV.
Can you get development exit finance as a first time developer?
Yes, you can.
Generally, your options are more limited as a first time developer or inexperienced developer.
However, we work with lenders that are comfortable with accepting development exit loan applications from those with less experience, as long as their understanding of the terms is solid and they have a clear and robust development timeline for their project.
Is development exit finance regulated?
Development exit finance and other types of bridging loans are regulated by the FCA if you or a family member intends to live in the property after work is completed.
If you're developing a property for commercial use or you're looking to flip the property once developed, you'll need an unregulated loan.
How can you get development exit finance?
There are two main ways to get development exit finance – using a broker or going direct to lenders.
If you go direct to a lender, either your current lender or a new one, you'll need to provide them with your development plans and project information before you get an exact quote. So, this isn't always the most practical option for comparing development finance lenders and rates, especially if you're got a construction project to run.
If you use a specialist broker, like Clifton Private Finance, we have existing relationships with multiple lenders and can quickly scour the market for the best rates and overall costs for your situation.
Our clients often find the savings they make on better interest rates significantly outweighs our broker fee.
How quickly can development exit finance be arranged?
Depending on the complexity of your case, we can arrange development finance as quickly as 1 week. For more complex cases, you could expect it to take closer to a month or possibly more.
How can I apply?
To discuss your project and find out what type of development exit finance solution is right for you, you can speak to an adviser today through a no-obligation, free consultation.
If we find a development loan that you're happy with (and we're confident that we will), we can guide you through the application process and liaise with your lender to streamline your application process.
Or call us on 0117 959 5094 to discuss your requirements.
Further Reading:
Property development project behind schedule? How to refinance to avoid penalty rates »
How to get development exit finance as your building project nears completion »
Get in Touch
If you have any questions about our services or want to start making things happen please contact us