Categories
Property development project behind schedule? How to refinance to avoid penalty rates
28-November-2019
28-November-2019 16:37
in Development
by Jennifer Stevenson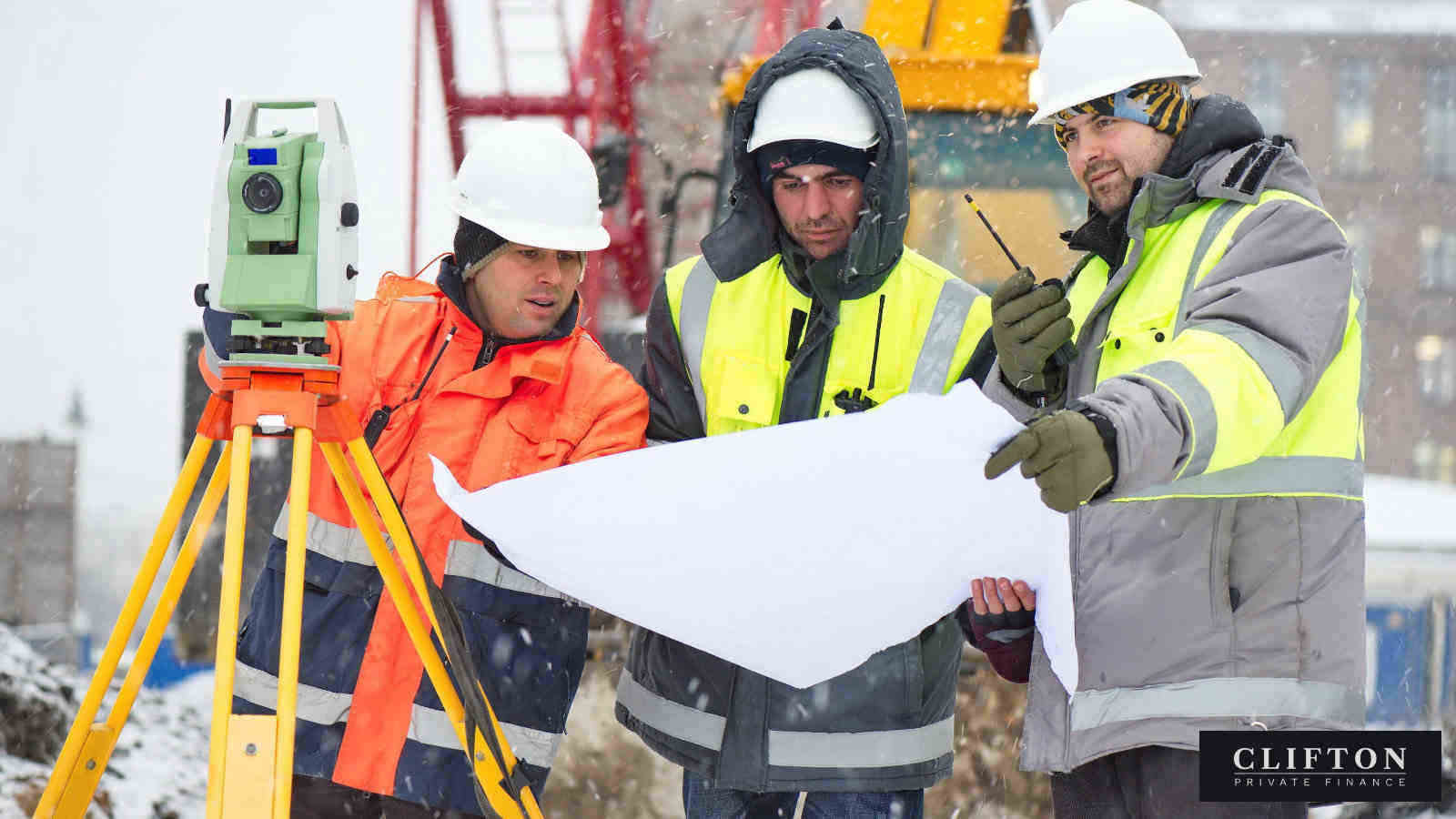 Good planning and rigorous project management can't insure against a month of torrential rain, or a key supplier failing to deliver.
A third of the UK construction industry professionals surveyed by Cornerstone Projects in 2017 reported delays costing up to 10% of project costs.
More than a quarter reported longer time overruns costing between 11-20%.
The top 5 most commonly quoted causes of construction site delays:
Bad weather
Shortages of materials or cash flow
Overbooked construction teams
Unreliable sub-contractors
Unexpected changes (to plans, or as a result of unanticipated site conditions)
What's causing hold-ups on your property development?
Delays at the start of the project
Hold-ups in planning approval, including Environmental Impact Assessments, which may involve resubmission of plans, are the bugbear of many developers working to a tight timetable.
The best-managed projects, with self-funded start-up finance, will delay first drawdown of finance so the clock only starts ticking when groundworks are ready to commence. Otherwise, even the best-managed project is playing catch-up from the start.

The common problem with delays at the start is that there's always a reasonable hope that pressing on swiftly will get the development back on schedule. On a smaller project tied to regulated 12-month finance, that's less likely. A good finance broker will have considered the implications of possible delays and ensured that extended finance should be available to you, at manageable terms.

Environmental factors
Extended periods of rain, ice on access roads, geology more challenging than predicted… Well-planned projects allow time for contingencies, but some factors are just beyond your control.
The right lender, who has confidence and commitment to your project, should be willing extend past the original term of finance, if necessary. But it may be cheaper to arrange development exit finance from another lender.
Delays by suppliers
The increasing use of prefabricated components, particularly glazing and roofing systems, allows for innovative design and considerable cost savings. But on-time delivery is a key factor that's outside your control.
An experienced project manager will earn their fees for you by coordinating suppliers and site progress. But if suppliers aren't able to deliver on time, they're not delivering: there are some problems you can't manage your way out of.
But a good understanding of your finance alternatives may allow you to make the decision mid-project to increase costs by reordering from a new supplier, knowing that some of the additional cost will be offset by the reduced cost of well-managed exit finance.

People problems
Managing the variety of trades on site is a major issue for developers. You will hope to have established the extent of sub-contractors' commitments elsewhere before contracts are signed, but these are always significant issues for site management.
And then there are the completely unpredictable life events that can strike from out of the blue: a serious illness, for example, or bereavement is not an issue the best-managed timeline will have allowed for.
Issues with inspections
An experienced, reputable lender who is committed to the success of your development shouldn't cause unnecessary delays in survey reports before each tranche drawdown.
Nonetheless, the cumulative effect of delays due to site inspections can threaten to push you over term.

How development exit finance can help you
1 Extend your borrowing term
Developers using regulated finance, secured against the value of a residential property, have the term of their finance limited to 12 months. Which by any measure is an extremely tight timetable for building works plus completing on sales, if that is the agreed exit.
An experienced finance broker will have advised you to arrange your finance for the longest possible term, on an arrangement with no early repayment penalties if you achieve practical completion earlier.
They will have advised on your potential need for an extended term of borrowing, and ensured that may be possible with this lender, or another.
2 Reduce the cost of your finance
Typical development finance rates can range from 7-11% pa, depending on the size of loan and level of lender risk.
Exit finance rates can start around 5% pa, which translates to substantial savings on the cost of borrowing.
Interest on exit finance is retained, allowing you to apply all your available capital to completing the build.
3 Exit finance releases funding to get the next project underway
Medium-scale developers typically take their profit from the last units to be sold on a development: a timescale that militates against getting the next project underway.
The most cost-efficient developers are able to have site acquisition, design and planning in progress on their next scheme while building is finalised on their previous project, ready to commence groundworks when their major contractors are available.

When to consider refinancing
What finance terms are you working to, and how much leeway have you got for contingencies?
At the nine-month mark (on a 12 month loan period) you need to have 95% confidence you're going to hit your exit deadline. If not, this is when you need to be looking for refinance.
If you're just a bit behind your schedule at present, just pick up the phone and let's have a conversation.
Find affordable development exit finance
Clifton Private Finance has a team of specialist brokers who can help you find the best deals on development exit finance from across the whole market.
With established contacts with all the leading lenders, we can help you find the best interest rates and fees currently available.
Call us for immediate advice: