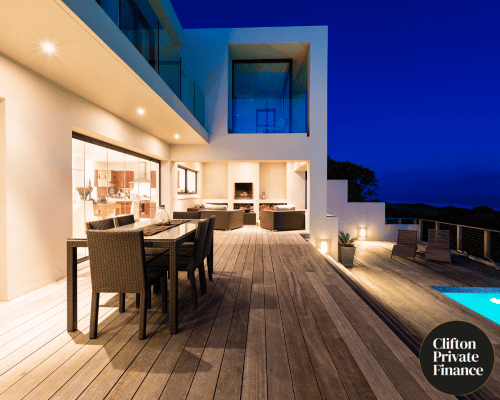 Bridging loan on UK property to Purchase Home in South Africa
Securing an overseas property with a bridging loan comes with its own set of challenges, especially when strict time pressures are in place.
But if you own UK property to secure the loan against - and work with a good broker with expertise in international property finance – it is absolutely possible.
The Scenario
Our client had already put down a deposit on a £1m property in South Africa when they approached us.
They needed a £1m bridging loan to complete the purchase within a tight deadline, along with an extra £200K to hedge against any potential currency fluctuations between GBP and the South African rand throughout the process.
The Solution
While it's notoriously difficult to purchase overseas property with a UK Mortgage or loan, a bridging loan can be the exception.
But you will need UK property to secure the loan against.
In this case, our client had two UK properties to use as security – a £2.5m unencumbered London home and a separate £1.5m London flat.
While the client had put both properties on the market to serve as their exit plan, they were also selling a portion of their business, which was their preferred repayment strategy if completed in time.
So despite buying in South Africa, a typically problematic country for mortgage lending, we were able to work with a lender comfortable with the large loan size and arranged a swift 9-week completion.
In addition, because the loan was secured against two properties and the loan-to-value ratio was at a comfortable 30%, we secured the lowest possible rate for the deal despite its complexity.