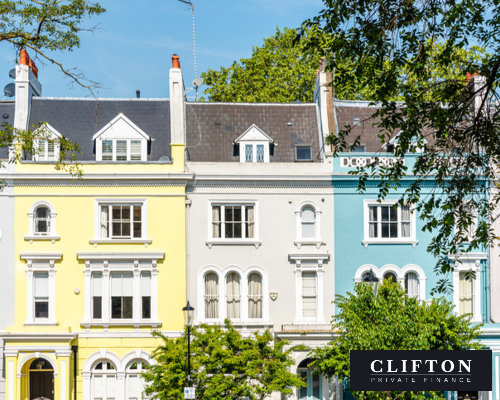 Complex tracker remortgage at 85 percent LTV for London professional couple
The call from this busy professional couple came through on a bank holiday weekend. (Holidays and Sunday evenings tend to be the time when professionals can focus on their financial affairs.)
The Scenario
They needed to refinance their London home. When their fixed-rate mortgage came to an end in two months' time, the cost of their mortgage rate would leap from 1.84% to 5.2% if they reverted to their lender's standard variable rate.
But – they had a young child and were thinking of moving somewhere bigger in six months or so. If they took out a new mortgage they would face Early Repayment Charges (ERCs) unless they could transfer it.
This is an excellent example of when bigger-picture property finance planning is needed.
Our clients could get a fixed-rate remortgage from their current lender which they could port to a new property. But what many people aren't aware is that borrowers usually have to pay the ERCs upfront, and then claim them back from the lender.
On borrowing at this level that would be around an extra £15K – which just wasn't going to be possible when our clients were upsizing and needing all their spare cash for a deposit.
The Solution
The options: a low fixed-rate remortgage of their current home, but with ERCs of at least 2%. Plus the time and expense of remortgaging when they found their next house.
Or: a base-rate tracker mortgage which allows for early redemption without charges if the lender can't offer the extended borrowing that's needed when it comes to it.
We found them an 85% LTV base-rate tracker mortgage at a very respectable rate of 1.09% over base rate. With a free valuation and free legal service.
They saved a hefty £1,932 a month on their mortgage payments, compared with if they'd stayed with their original lender's AVR.
THEN our family found their dream home at £1.4M, and we needed to revisit their lending options to increase their borrowing-power.
They own a holiday property but didn't think they'd be able to raise any finance against it. They assumed they were looking for a 90% mortgage on their purchase: a stretch at their current level of earnings.
Read how we released £100K in equity from the value of the holiday property to increase their deposit.
Most lenders aren't happy with a high LTV on this size of borrowing, or with a mortgage on a second property in the background.
We approached a private bank who could take a bespoke approach to our clients' needs, and their prospective future earnings.
With their new LTV now at a more comfortable 85% their million-pound+ borrowing (with more complicated background finance) was set up for five years at 2.15%.