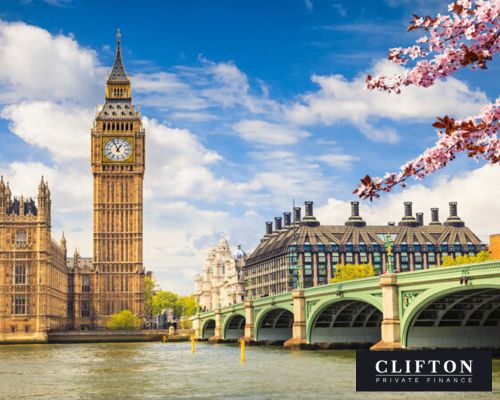 Switching Lenders Secures Best Rates For £1.65m Central London Property For US Law Partner
Two years ago, our client was a newly qualified US law partner and purchased a property in Waterloo for £1.45m (purchased in USD) via a private bank. At the time, they required an 85% LTV and took out a two-year fixed-rate mortgage on the property.
The clients recently got back in touch, explaining that this two-year deal was shortly coming to an end and they were looking to re-evaluate their mortgage options.
However, their bank had argued that the property had not increased in value since their purchase two years ago, and they were still using a property value of £1.45m to calculate their new offers.
In addition, despite the fact that the clients had repaid some of the capital from their original loan, their bank was again only offering 85% LTV products, with interest rates of 2.64% for another two-year fixed-rate loan.
We carried out a detailed review of the clients' property and decided that we disagreed with the valuation their bank had provided.
We looked at national and local property market activity for the past two years and analysed similar properties currently on the market in the same area to get a more comprehensive and current valuation.
We calculated that a fair value was £1.65m. £200,000 Higher than their bank's current valuation.
From here, we advised that the clients switch lenders, as this would allow for a new valuation to be carried out.
The new valuation was provided by the bank for free, and so there was no risk or cost to the client in exploring the benefits of switching lenders.
The new lender valued their property at £1.65m, agreeing with our expectations, and this allowed us to negotiate favourable lending rates for our clients.
We were ultimately able to secure a two-year fixed-rate mortgage of 1% with the new lender, at a 75% LTV.
Throughout the term of the loan, this will save the client approximately £37,884 over two years.
Additionally, if the clients were to have opted for a five-year fixed-rate loan to take advantage of the current market rates, this would have saved them a staggering £92,977 over the full term.
We never underestimate the importance of exploring all of the options available to our clients. Sticking with the same bank might seem more convenient, and you might think that you will receive preferable rates due to the loyalty and trust built between you and your bank.

But this isn't always the case, and you could be overpaying just by not questioning your existing bank.