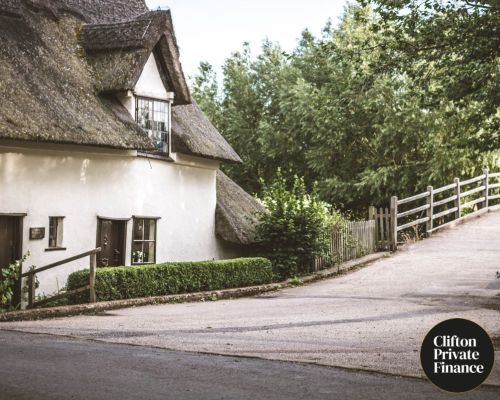 £1.4m Bridging Loan for Large Former Farm With Overage Agreement
Making a purchase before a sale, coupled with refurbishment plans, can present an array of complex financial scenarios.
While a bridging loan can provide the immediate financial solution, the journey is not always straightforward.
This case highlights why it's good have the experts by your side throughout the entire process.
The Scenario
Taking up residence in a more spacious home in rural Hertfordshire was our clients' dream – but they had to secure the new property before selling their current home.
The property, a grand former farm in Hertfordshire, was priced at £1.65m, and our clients' exit strategy involved selling their current residence and refinancing any remaining balance with a long-term mortgage.
Fairly straightforward as far as bridging loans go – bar the large loan size.
However, this case became unique when an overage agreement from the vendor became part of the negotiation.
An overage agreement allows a claim from the seller to any financial benefits from future planning permissions on a property being sold.
It was a huge roadblock here, because it can negatively impact a bridging lender's valuation of the new property – despite the fact our client wasn't intending to obtain planning permission or sell the property to repay their loan.
The Solution
In search of the best financing option, we approached two lenders we knew could offer the best rates: a private bank and a traditional bridging lender.
While the private bank offered a slightly cheaper solution, it required the bridging interest to be serviced (repaid monthly instead of rolled-up for repayment at the end of term), which the clients preferred not to do for practicality (they needed the cash to fund their home improvements).
Eventually we secured a product from the standard bridging lender at 0.41% per month - the lowest rate on the market at the time.
But this is when the overage issue cropped up.
We were monitoring and chasing each aspect of the process, and it meant we were on standby to help.
Our clients had no plans for further development that would trigger the overage clause – so, we negotiated with the agent to defer the placement of the overage until after the bridging loan had been repaid - and we got a solicitor's undertaking to this effect.
From here, everything ran smoothly – as a 'buy before selling' bridging loan transaction should!
But the overage issue highlights the necessity for brokers to stay proactive after a loan offer has been released, and shows the importance of our role in dealing with potential legal challenges and the communication between all parties.