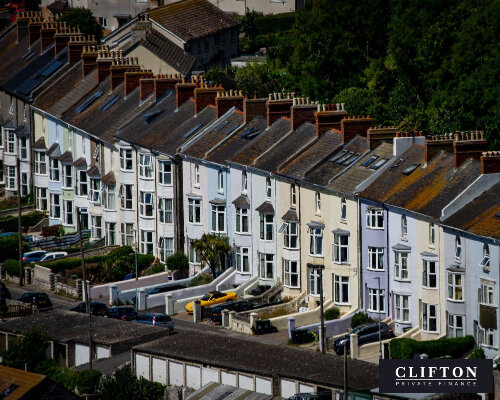 Bridging Loan to Buy out Ex Partner for the Family Property after Divorce
The Scenario:
It can be challenging to find a quick solution to a divorce settlement, especially given the additional stress that may accompany it. Our clients faced a typical scenario; one intended to stay in the property, and the other planned to move out.
We are regularly approached by clients looking for financial assistance during a divorce. Often, they are unaware of the many flexible options available to reduce the common financial strains and stress of the lengthy legal process.
After agreements from solicitors and when the Decree Absolute is in place, bridging finance is an effective way to reconcile your financial arrangements in the wake of a divorce. One such option includes buying out your partner from the family home to avoid having to sell it in an uncertain market.
In this case, the client approached us after receiving their decree absolute and organizing their finances regarding the shared detached bungalow property in Lincolnshire valued at £300k.
The two were keen to go separate ways, and one party looked to buy out the other, meaning sole ownership would go to our client.
Difficulties can often arise with uncertainty in the market regarding valuation and selling the property at full market value. Additionally, other financial obligations can put pressure on the situation.
The time it takes to resolve financial issues involving property can also lead to drawn-out scenarios, which our client was keen to avoid.
The property had already been evaluated at £300k, meaning our client would need to raise £150k to buy out their ex-wife's share.
The Solution:
Thankfully, this was a simple case typical of many divorce settlements involving the property.
We liaised with potential lenders after the decree absolute came through and found a lender best suited for this situation. As this is a common scenario, there were no additional requirements or need for specialist lenders' involvement.
We suggested the client raise the £150k necessary for the divorce settlement through a bridge loan.
The client, who was to remain in possession of the home, opted to take a higher rate to finalise the divorce as quickly as possible. We facilitated this, and no time was wasted in fulfilling the bridge loan necessary to buy out his ex-wife's share.
We worked as quickly as possible to resolve the scenario and offer flexible bridging options. He advised on the best course of action and secured an appropriate lender for the client.
The bridging loan option could have easily been overlooked by the client or, potentially, would have been difficult to access without the expertise of a broker.