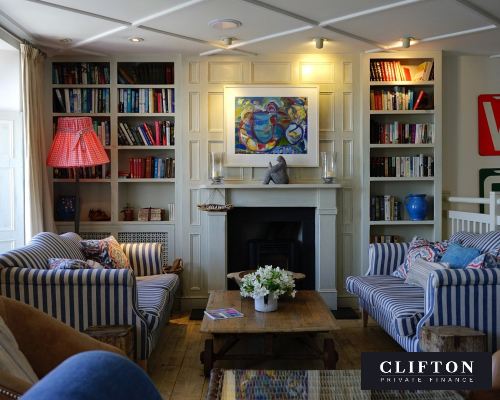 UK Mortgage For British Expat In The USA Agreed In Principle In 48 Hours For Edinburgh Property
The Scenario
We were approached by clients who had been working in the USA since 2010 but were now preparing for their move back to the UK in two months.
They'd recently combined a family visit back in Scotland with looking for a rental property - to give themselves a breathing space before buying.
They had factored in the costs of a double move and hadn't expected to be seriously house-hunting. But a switched-on real estate agent showed them a property for sale in Edinburgh that was exactly what they wanted.
So now they were up against a deadline to secure this dream home, with a vendor who was quite uncertain they'd be able to follow through with the purchase.
Our US based clients were unsure of their UK mortgage options. Their application would be processed while they were back in the States and continue to be paid in USD once they were back in the UK. And they needed to move quickly.
The Solution
We clarified the situation for them: they would be applying as ex-pats, but with a bit of hard-nosed research, we thought we could find a rate that wasn't wounding compared to UK-based borrower rates.
Our experience in arranging UK expat mortgages meant we could get them an agreement in principle from a UK lender within 48 hours. For the full borrowing of £420,000 they needed: and at a very competitive five-year fixed rate of 2.09%.
The mortgage term was arranged to age 70, and we could find a lender who would pay for the property valuation fees.
Future home secured.
In a similar situation? Please call our mortgage expat team on +44 203 900 4322 or book a callback into our diary at a time that suits you.