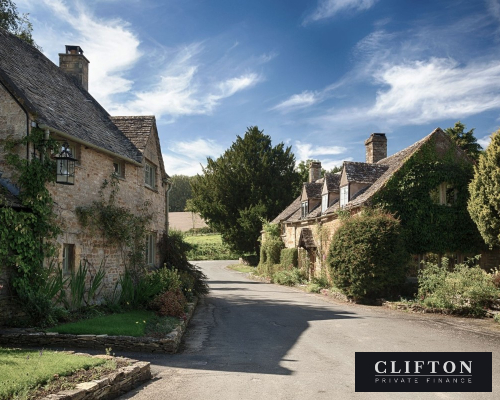 Cotswold Bridging Loan for Australian Based in Hong Kong
Accessing finance for a borrower who is not a UK national, and not working in the UK, can be a challenge.
The Scenario
Our clients were a couple aged 60 and 70 looking for a bridging loan to move painlessly from their house outside Swindon to a dream cottage in picturesque Painswick, recently renovated and extended.
They weren't married. She works in the UK and is a UK national, he is an Australian working in aircraft management in Hong Kong.
They wanted to raise the full purchase price of the cottage and part of the stamp duty.
The challenge was that, for a regulated bridging loan, most lenders require both applicants in a couple should be UK residents and UK nationals.
The Solution
We have good connections with a few specialised lenders prepared to go off the beaten track on bridging loans for clients with unusual circumstances.
The second lender we approached was persuaded by the quality and location of the purchased property. With our clients putting forward an LTV of 50% they were prepared to offer an extremely favourable rate, and with finance in place within a matter of weeks, our clients could make a firm offer on their property of choice.
In a similar situation? Please call our mortgage expat team on +44 203 900 4322 or book a callback into our diary at a time that suits you.