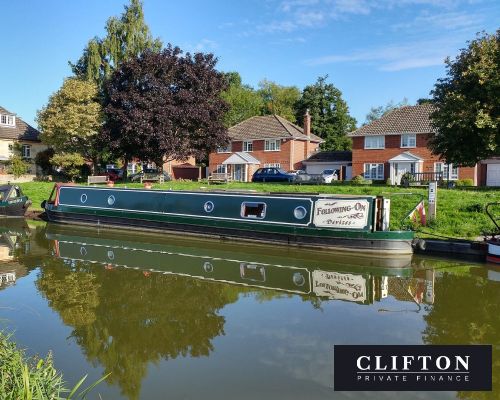 Bridging Loan To Purchase Narrow Boat
The Scenario
Our client, who owned a property in Kent worth £615,000, wanted to purchase a narrow boat.
The client intended to sell his property, buy the boat, and put his house on the market.
He received an offer on his residential house, but the sale fell through. The client was in danger of losing out on the boat to another buyer and needed substantial finance to complete his purchase.
Our Solution
The client had £200,000 remaining on his mortgage, so he had a couple of options: refinance his property at a lower interest rate or secure a second charge to sit behind his initial mortgage at a higher interest rate.
As the client only required short-term property finance, we arranged a second charge against his existing property £140,000. This was the better option for him; although he paid higher interest, he did not incur the significantly higher fees it would cost to refinance his entire mortgage. The client saved a substantial amount of money by paying higher interest over a short period.
We raised the finance within 10 working days and enabled the client to complete the purchase of the narrow boat before his existing property was sold.
In a similar situation? Call our bridging loan team on 0117 959 5094 or use our bridging loan calculator to get an indicative quote