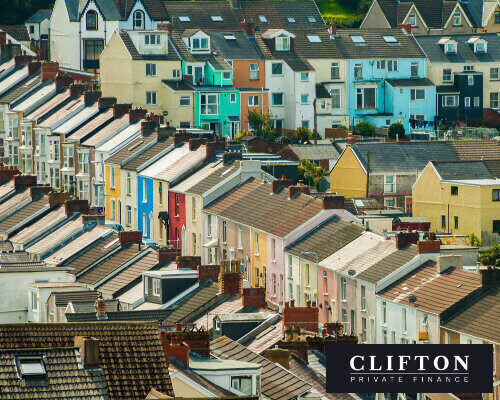 Fast trouble-shooting ensures Cardiff bridging loan meets tight completion deadline
Pretty much any broker could handle a nice straightforward loan application it. But surprisingly few of our cases are like that.
It takes a bit of experience to spot a potential problem before it hits you. And it needs a willingness to go the extra mile to really chase up the progress on a case like this, to make sure it completes before a tight deadline.
It wouldn't be unreasonable for a broker to say "It's up to the solicitors to sort out that legal issue." But we're aware that it's a client's future home that's at risk. If they don't get to buy the property they've set their hearts on, their lives are turned around.
The Scenario
Our clients were young professionals selling a 5-bed house in Pontypridd to move to a 3-bed house in a desirable suburb of Cardiff. They didn't want to miss out on their purchase while they waited for their current home to sell mid COVID-lockdown.
They had negotiated a discount on their purchase price which they were happy to see as paying for their bridging costs. The Chancellor's newly-announced stamp duty holiday was also extending their purchasing-power.
We proposed bridge finance secured against both properties to bring their combined LTV down to 59%.
At this point in time, most lenders were only extending lending up to 50% LTV for online-only valuations (the only valuations that were widely available at that stage of lockdown). But we were able to take their application to a bridging lender we knew was accepting online valuations for LTVs up to 60% LTV.
The vendor threw in a few curve-balls along the way, and as the purchase was progressing slowly they suddenly announced that they would put the property back on the market unless our clients could complete within a week.
The Solution
We had already done the underwriting on the deal, and legal work was underway. But we spotted that the solicitors hadn't applied for consent to the second charge from the first-charge mortgage-holder on our clients' current home.
We quickly obtained permission from our clients to approach their mortgage lender directly, on their behalf, and arranged for the lender to send the consent directly to us.
Then, two days away from the completion deadline, the bridging lender requested a Deed of Priority from the first-charge lender on the Pontypridd home (confirming their place as the second lender in the priority for repayment should the Pontypridd home be repossessed).
It needed to be signed quickly by both the original first-charge mortgage lender, and the bridging lender. Again, we intervened and arranged for the signed document to be sent straight to the bridge lender, and the finance was finally completed with a day to spare.