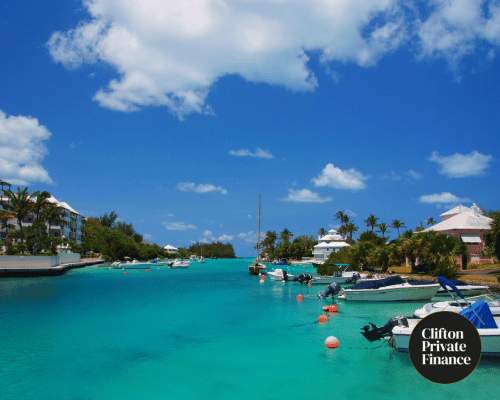 Mortgage for Expats in Bermuda Secured with Bonus Income
Even if you and your partner are earning a

substantial

wage, there are some circumstances

w

here

it

's

still

difficult to find a mortgage deal

suit

ed to your needs

.
In this case, we had two British expats living overseas, looking to buy a property in the UK for over £1 Million.
They had a large deposit ready and were high earners, but still faced some challenges.
Our clients were recently married and worked for an insurance company in Bermuda. They earned a good salary and were looking to purchase a property to stay in when they visited the UK.
This meant they were looking to borrow 777k at a 70% loan to value ratio – which is an attractively low LTV for lenders.
Despite their combined salary totalling over 340k and a healthy 30% deposit widening their pool of potential lenders, our clients had a lot of background costs that were creating a stumbling block.
They had childcare expenses, were paying rent where they were living in Bermuda, and the husband had previously divorced and had child support to keep up with.
On top of this, the couple wanted the flexibility to overpay without penalty, which can be difficult to find in mortgage deals.
Our broker searched the market for lenders that were open to their complex circumstances.
A big selling point for their case was that they were earning in US dollars as opposed to Bermudian dollars, which we were keen to shout about.
Lenders are generally more comfortable lending against US dollar earnings when it comes to expat mortgages, which offered our clients more options.
On top of this, our clients' employer offered a Long-Term Incentive Plan (LTIP), which awarded them performance-based bonuses of shares in the company.
Most lenders won't consider this type of bonus because the shares can be illiquid and/or unstable, but the lender we used was experienced in this area and able to take this into account.
This unique additional factor ensured our clients were eligible for the mortgage and allowed them to borrow the full amount of £777k.
And we also found a product that allowed them to overpay without penalty, just as they requested.