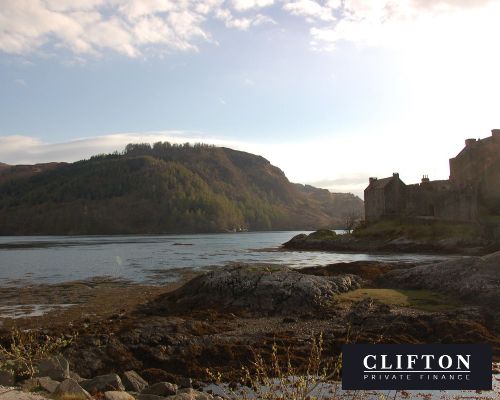 Development Finance Facility For Scottish Castle Restoration
The Scenario:
Our client approached us with an unusual and interesting requirement.
They owned a run-down property in a rural part of Scotland which required extensive restoration.
Funds were required to complete restoration works and a long-term facility was required as the client intended to use the property as a second home alongside short-term letting.
The Solution:
Due to the unique nature of the asset, its poor condition and lending requirement this was not going to be a loan suitable for most lenders in the market.
Properties in Scotland can often be extremely difficult to arrange finance on where there is little to no market activity, making a valuation difficult. This property was no exception, located in a very secluded area.
We were able to arrange a development facility at a rate of 0.22% per month, 2.6% Per Annum (variable) over a term of 18 months. This was deemed suitable based on the works required, after which the bank pre-agreed to refinance the loan to a long-term mortgage subject to completion of the works.
Due to the condition of the property the loan required was 85% of the market value once the valuation was returned. The bank agreed to release the funds in two traches subject to confirmation of the completion of works, without a need to change the structure of the loan.
Once the works are complete the client will be able to retreat to their castle and enjoy views across the Loch and beyond from their own turret. We also expect this to be a very popular property in the short-term letting market.
When working with unique assets its important to work with a bank who is flexible and really understands the type of property offered as security.