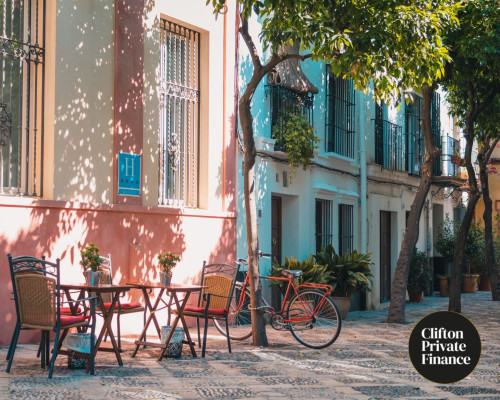 Bridge Loan After Sale Falls Through For Property In Spain
The Scenario
The most common use of a bridge loan: funding the purchase of a property while awaiting the sale of another – our client found themselves in exactly this position when a potential sale fell through, and they were at risk of losing their dream property in Valencia
Initially, our client had a sale processing on his property – a semi-detached house in Gillingham valued at £375k. He was aiming to sell this property and purchase a new property in Valencia, Spain, with the proceeds.
Due to the encroaching sale, our client rejected the idea of a bridge loan as, at that time, there was no need for it.
However, unfortunately for our client, the sale fell through at a crucial moment, and he was left stranded and facing the prospect of finding a new buyer for the property.
On top of this, our client was now at risk of losing out to competition for the property in Spain and losing a 15% deposit already put down.
They need a short term loan to plug the gap.
They already had a solid exit strategy for repayment, which would be the proceeds gained from the sale of their residential property in Gillingham - they just needed more time to find a new buyer.
As it stood, our client would now need a sum of £160k to secure the Spanish property before other buyers snapped it up.
The Solution
Here's how we helped our client:
Our broker managed to organise finance for our client by approaching two different lenders, with one meeting the client's preferences overall.

A bridge loan was secured at £160k with 0.44% interest rate per month – the full amount needed, at favourable terms, allowing our client to purchase the property in Valencia without concerns for the competition.

We also pushed for an online valuation, saving costs and crucial time.

Due to our broker's fast action, our client was able to secure the property within the deadline, which allowed breathing room for the Gillingham property to find the right buyer – from offer to completion, the process took only 14 days.

This case demonstrates the flexibility and efficiency of bridge finance as a valuable alternative to traditional borrowing that would be too slow for this kind of scenario.
Our broker ensured the client got the property purchase through before it slipped away, guiding them through the entire process from application to completion.