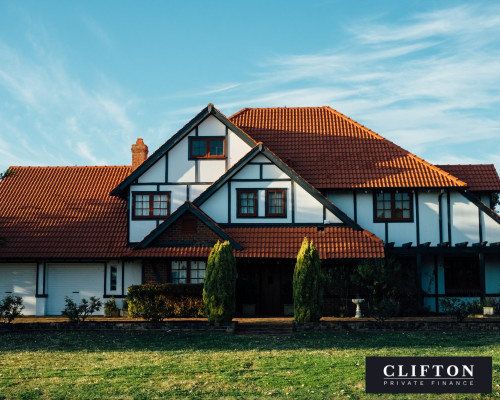 £2.6M 100% LTV residential bridging loan secured against 3 properties
"Big, and complex" doesn't even begin to describe this case. It had as many moving parts as we're ever likely to see on a finance deal. A purchase that depended on the sale of a £10M company. Of a rural property spread over two titles. Secured against three separate family-owned homes. With an incorrect report to a credit agency recorded against one property.
But entrepreneurial clients (and their brokers) are not deterred by "difficult". And the solution we arranged turned out to be the biggest-ever residential bridging loan the lender had ever approved.
The Scenario
Our client was selling his £10M IT company, and had found the new home he wanted to buy: a substantial country house in Kent with (on a separate title) 10 acres of land and additional self-contained accommodation that his parents would live in.
Ten-million-pound companies don't sell quickly: he needed bridge finance to cover the entire purchase price of the new property, plus stamp duty. The challenge was to secure the substantial borrowing he needed, finding enough security for a lender.
The Solution
The value of the client's own home, and the property he was buying, wasn't sufficient for the specialist lender who was willing to work with us on this. His parents' home needed to be added to the security (which meant three separate valuations).
Then because this would be regulated lending limited to 12 months, we needed to allow for the possibility that the company sale might not be concluded in time. Our belt-and-braces exit plan was based on demonstrating the achievability of:
Refinancing the home he was selling
Refinancing his parents' home
Selling or refinancing one or more of the five rental properties in his portfolio
This is the point at which the deal wouldn't have been concluded if we were a company that only deals with bridging finance. What was also needed was experience in remortgaging.
Everything was proceeding well: from submission to offer was very swift. And then their Agreement in Principle was declined.
The mortgage provider for one of the buy-to-let properties had incorrectly reported a missed mortgage payment to a credit agency.
This is where we needed to advise our client to proceed in a very particular way:
Complaints to mortgage companies commonly take eight weeks before the review process even begins.
Our clients needed to formally withdraw their complaint and then telephone the mortgage company to ask for the notification to be "reviewed and rectified".
As soon as that was done the client passed his soft credit check.
The full application was submitted and valuations on all three properties were completed within five days. And when the funding came through, we opened a few beers.
What made the deal work?
Our client was patient and persistent – and flexible. When one approach didn't work he was prepared to follow another.
We kept all the details of the application very "clean": eliminating anything that might be a distraction to the lender.
And we demonstrated in detail that the alternative exit could be achieved, with refinancing on all the properties.