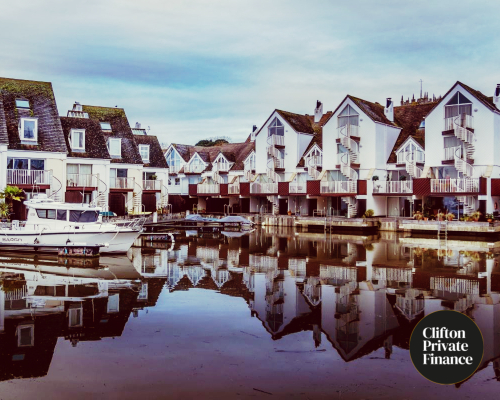 Bridging Loan to Downsize into Retirement Property
The Scenario
Our clients were looking to purchase a home for retirement, downsizing from their original residential property. They would need a fast bridge loan to facilitate this, yet certain challenges threatened to hinder the process.
Our clients approached us looking to buy a retirement flat – this would be downsizing from their current home located in Bristol.
The reason for their bridge loan was for the purpose of speed; the flat was at risk of being relisted, and they wished to be able to move into the retirement flat before their previous residential home had sold.
For this to work, they would need to bridge the gap with a suitable loan of £330k.
Their property in Bristol was valued at £700k and already on the market, so once sold, this would act as a sufficient exit strategy for repayment.
Aside from the time pressure, there were also other concerns. The loan size would be quite large, and finding a lender could prove difficult with favourable terms.
Additionally, one of our clients had aphasia – which had the potential to cause communication issues with both lenders and solicitors, slowing the process down when it came to the specifics of the case.
With all this said, our clients needed to get underway with organising finance before they missed out on their retirement purchase, and time was of the essence before the property was relisted.
The Solution
Here's how we helped our clients get the solution they needed while also being attentive to our client's disability:
Throughout the process, we had several video calls with our clients to make sure everything was going smoothly and that all was understood at every stage. We were there to assist with anything they needed.


For the bridge loan, we approached a suitable lender through our network and managed to secure the £330k over a 12-month term at a monthly rate of just 0.45%.


Importantly, we approached a lender that offered joint representation through a solicitor. This ensured that our clients would not have to instruct their own or worry about potential communication issues.


Despite difficulties with delays from solicitors due to having to switch halfway through the process, we managed to complete the deal within 2 months from application to offer.


Our clients got the loan and could purchase the retirement flat before it was relisted, and could comfortably repay the loan through the sale of their Bristol residential property.
Throughout the twists and turns, we still managed to organise finance for our clients within the time frame they needed. We made sure to be as accommodating as possible in light of our client's disability and get them exactly what they needed.
Without securing a bridge loan, our clients were at risk of missing out on their retirement flat plans - a great example of the speed and flexibility of bridging products and our service.