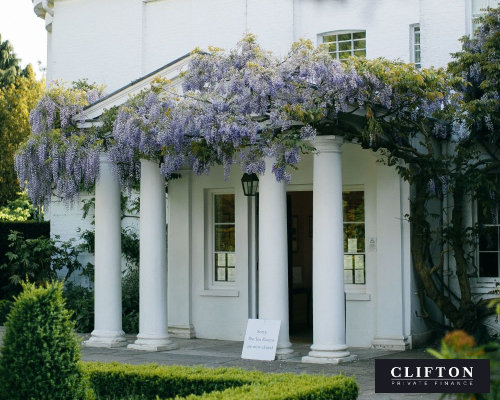 £2M-plus bridge to buy new home plus rental property while awaiting sale of Sussex country house
A multi-million-pound rural property often takes a while to find the right buyer. Sellers who don't want a long period of uncertainty, followed by a rushed move into a rental property, often consider bridge finance a very worthwhile investment.
The Scenario
Our client is an actor / producer who owned a showcase six-bedroom country property with sweeping views over the South Downs, which she had substantially remodelled over the 10 years she'd owned it.
Now she and her partner had found the home that would tempt them to move: a Grade II-listed timber-framed and thatched roof house in West Sussex that would be their next project. There was scope for renovations, and conversion of an outbuilding
How to fund the purchase and building works, and where would they live in the meantime?
Moving out of such a sizeable property was never going to be an easy downsize, and they didn't want to consider renting. Another property in the same village where they hoped to purchase was on the market, which would be their perfect stepping-stone: close by to supervise building works, and it would be a good rental property after they moved out.
The Solution
Our client was very willing to consider bridge finance as the means of holding three properties at one time. The seller of the historic house she was buying had been willing to give a discount to "the right buyer".
£2.05M of her projected borrowing would cover the purchase of both the houses they wanted, with another £300K to pay for building works.
We secured the borrowing over all three properties, to reduce the overall LTV and interest rate, and secured the loan at a competitive rate of 0.55%, with no ERC after the first month. The total lending would be repaid by the sale of their original home, leaving no charges remaining on the two properties retained.
The property to be sold was already being soft-marketed by an agent, and almost as soon as the bridge finance was in place a sale was agreed, meaning our client will probably only need to make use of the bridging loan facility for a couple of months.