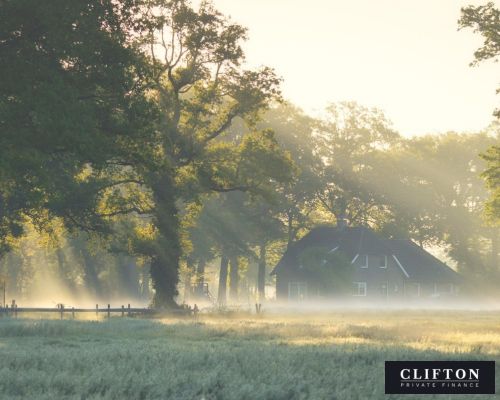 Mortgage Secured for Mauritian Business Owner Earning Complex, Overseas Self Employed Income
If you're trying to secure a UK mortgage using self employed income from overseas, most mortgage brokers will tell you that it's just not possible.
The majority of lenders simply do not accept self employed earnings from abroad on a mortgage application.
But, you might still be able to get finance from the right lender at a high loan to income ratio if you speak to the right mortgage broker.
The Scenario
Our client approached us looking for a £400k mortgage on a new home in Epworth with high acreage and multiple outbuildings.
However, they'd been turned down by every lender and broker they'd spoken to because of their self employed income in a foreign currency.
The client owned a telecoms, media and technology company domiciled in Mauritius, and had also invested in a start-up business in the same area. Their main company was also owned by a management company, also based in Mauritius, of which our client was the Ultimate Beneficial Owner (UBO).
Even if our client could find a lender to accept their income, it would typically fall into the remit of a private bank that would require the foreign accounts to be audited by a top UK accountancy firm. The costs would be through the roof, and their loan size wouldn't qualify for private lending anyway.
They were also looking for a mortgage as 5.5 times their income - a challenge from most lenders even with an employed salary.
In addition to this, our clients' credit balances were not reflective of reality. They had paid down a lot of unsecured credit commitments, but this hadn't been updated on their credit file, and was being flagged up as another issue by brokers and lenders.
The Solution
Upon contacting Clifton Private Finance, our client was reassured that our broker would undertake a full review of their financial situation, income streams, and businesses to ensure that we fully explore every potential avenue of finance available to them.
After an initial consultation, our broker opened communications with an underwriter at a high street lender he knew could occasionally accept offshore business accounts if handled correctly.
On the same day, the underwriter confirmed that they'd be able to accept our clients' income if the business accounts were accompanied by a letter from an accountancy firm, confirming the following to be true:
That the accounts submitted are the foreign equivalent UK business accounts
And that the client was indeed the UBO of the business via the offshore company ownership structure
We consulted our clients' accountants to get the necessary documents provided, and we were also able to support the application with healthy business bank statements for the company.
Finally, we provided proof of our clients' lower credit balances and had the case manually underwritten – most lenders would require this information to be updated on their credit reports which would trigger an automatic red flag.
Ultimately, our client was offered a mortgage at high street rates, despite the complexity of their income. And against all odds, we were still able to achieve a loan size of 5.5 times their salary.
Having been so close to giving up on the property they had their heart set on, needless to say our clients were overjoyed with the final solution.