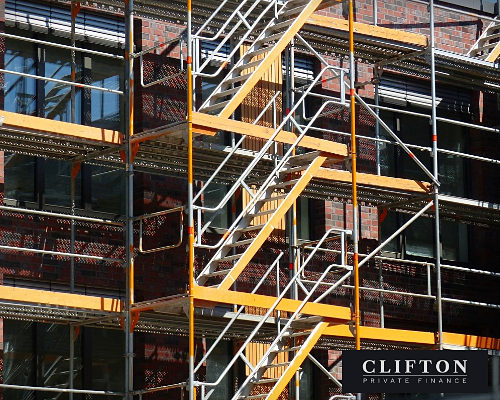 Refinancing property development in adverse circumstances
Sometimes, in property development, Finagle's Law applies. This is an addendum to Murphy's Law, that invaluable stress test which can usefully be applied to all development financing ("anything that can go wrong, will go wrong").
According to Finagle's Law, whatever can go wrong will go wrong at the worst possible time...
The Scenario
Our client had several property investment successes to her credit. Her latest scheme was six new-build terrace houses in South London valued at just under £3M. But the project hit the buffers when her builder went into liquidation.
A series of adverse circumstances then collided: she missed a couple of payments on her lending, her father fell ill, she had to travel overseas, and she had a late payment on a secured loan against her own home.
She needed development refinance to raise at least 75% of the value of the six houses to cover the various loan costs and complete the project.
The Solution
Missing a secured loan repayment is the cruncher: lenders usually won't consider such borrowers for a minimum of a year, usually three years.
Our client had considered selling one or more properties but could not achieve an acceptable sale price within the time frame. Considering the rental option, we were able to demonstrate that the projected income from the six properties would cover the costs of buy to let mortgage, and also recoup her additional costs.
Our approach was to split the borrowing, to reduce the lenders' risk. We secured finance for two of the houses with one lender at 80% LTV, and financed the other four houses with a second lender at 75% LTV.
Our client had the funding to complete the project and have the properties earning an income until her credit record had cleared. She could sell the properties at a reasonable price to fund her next development.