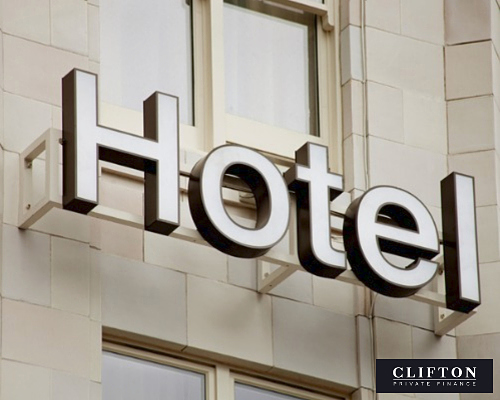 18 Month Bridging Loan For Hotel Owner In Gloucester To Pay Off Outstanding Commercial Mortgage To Avoid Repossession
We're often approached by business owners who need short-term finance to give themselves a breathing space to sell an asset or a business.
Complex business sales are necessarily a protracted process. No vendor wants to allow a sense of desperation to enter the negotiations if a mortgage expires. But as time passes, an orderly sale risks becoming a knockdown-price sellout - often to the advantage of a potential buyer who is finding reasons to procrastinate.
In such situations, bridging finance can be a handy tool to take the heat out of the process and give control back to the vendor. Depending on the situation, it can often be arranged in a matter of days.
The Scenario:
We were approached by a hotelier in Gloucester looking for a short-term bridging loan to repay an existing commercial mortgage where the mortgage term had expired.
The client was under pressure from their mortgage lender to repay the debt and faced imminent repossession.
He had put the hotel up for sale but needed more time to market the business to achieve a purchase price closer to reflecting its actual value.
Our Solution:
We appreciate that hotel sales can be complicated.
This is a hands-on service industry where the owner usually has to be involved daily to maintain the business's relationships and reputation. As a vendor they need to be driving the sales process, but as a manager, they also need to be taking care of the business to a continuing high standard and ensuring future bookings so that the business doesn't lose value.
Our client needed refinancing quickly but also for a period long enough to achieve a sale in an orderly fashion.
We were able to arrange for them a short-term loan extending to 18 months which would give them sufficient time to sell the business.
We set up the facility in less than 10 working days, which allowed them to repay the commercial mortgage to their first-charge lender and avoid repossession. They then had a reasonable period to find a buyer who would pay a market-value sale for the business they had built up.
I had the privilege of being introduced via my accountant and I have not been disappointed. Honest, reliable, and helpful. They can advise and help in situations others would refuse. Bad credit / intermittent income is not an obstacle yet everything is above board. If you have obstacles to overcome they will patiently see you through - it may not be overnight but they will keep pursuing on your behalf to get the very best options for you and your situation. Easy to reach, easy to research for validification of financial adherence and welcoming.

Client Testimonial
In a similar situation? Please call our team on 0117 959 5094 or complete our enquiry form.