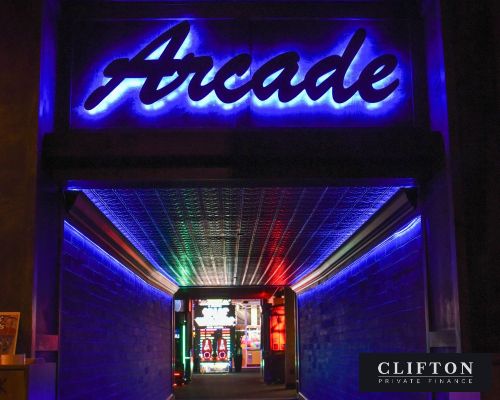 Bridging loan for amusement arcade lease extension in Margate
The Scenario
Our client was a developer who had bought a substantial commercial site in Margate at auction in 2016. Comprising a bowling alley, restaurant, amusement arcade and office proved profitable, yielding handsome annual rentals.
The private financier who had supplied part of the funding for the auction purchase had requested their funds back. Our client was in the process of refinancing the site to a term deal.
He could offer an attractively low LTV, but the short time remaining on the business leases (three to five years) was unacceptable to mortgage lenders. He needed bridging finance on the property while the negotiations to extend the leases were completed.
The Solution
The unconventional nature of the businesses was problematic for some lenders. We managed to obtain terms for a 12-month bridging loan of half a million pounds at an acceptable rate, with no exit fee, allowing our client to repay his private lender and complete the lease extensions, and arrange a commercial mortgage as his exit strategy.
More details of our business bridging loan service.
In a similar situation? Call our bridging loan team on 0117 959 5094 or use our bridging loan calculator to get an indicative quote