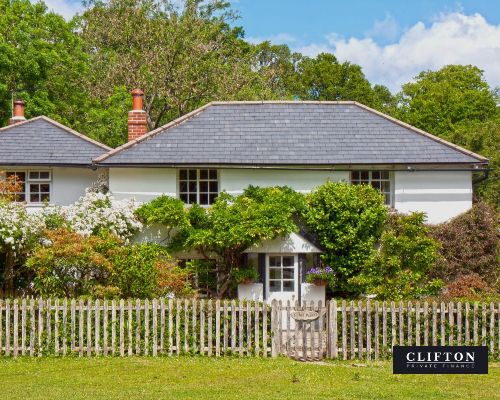 Bridging Finance For Upsizing To Family Home In Shrewsbury Shared With Elderly Parent
Many older property-owners have a considerable mortgage-free investment in their own comfortable homes, and are unwilling to move into either institutional care or a small "granny flat" in a family member's home. The solution may be to amalgamate property values and upsize into a multi-generation home.
The Scenario
Our clients were a 75 year-old mother and her daughter and son-in-law, who were looking to sell their two separate properties in Surrey and buy a larger £500,000 home to accommodate them all in Shrewsbury, closer to the rest of their family.
It was a complex transaction: the mother's higher-valued property was mortgage-free; the daughter and son-in-law had a joint mortgage. They were consulting a solicitor to determine their shares of a new property.
The daughter was a head teacher and needed to secure a house in the new location before she could apply for a new job in Shropshire at her level of seniority. The family had found a home in Shrewsbury which could be adapted to suit them all, and their offer was accepted; both the Surrey properties were under offer but the sales fell through.
They were in danger of losing the only house they had found which would work for them. It was going to be difficult (and expensive) to find a house of similar size to rent while they continued their home-hunt. They wanted to avoid the disruption of two processes of home-removal, and also the problems of living amongst the home renovation work which would be necessary in the new house.
The Solution
A bridging loan of £550,000, secured against the sale of the two Surrey houses, would allow the family to purchase the home of their choice, and undertake the renovations before they moved in.
The clients wanted to be able to part-repay the loan as soon as the sale of one of the houses was completed, and we were able to approach a lender who would allow them this flexibility.
At our clients' request, we spoke to the vendor about their bridging finance arrangements and she was willing to take the property off the market in favour of our clients.
We kept the vendor in the loop while legalities were being completed and until the sale could go through.
Bridging finance allowed a complex multi-party transaction to be completed as quickly as possible, with the least-possible disruption to the family, and enabled them to move into a home that was ready for their lives together.
In a similar situation? Please call our team on 0117 959 5094 or complete our enquiry form.