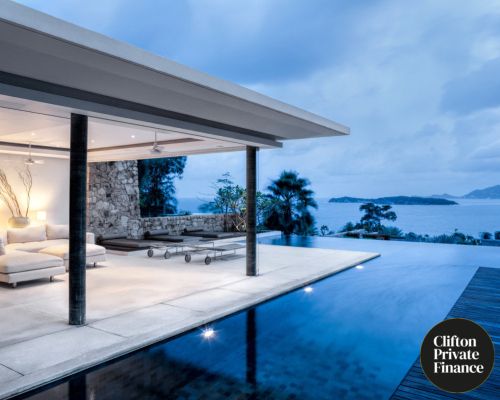 €1.5M Bridging Loan to Refurbish Luxury Spanish Villa
Bridging loans are renowned for their speed and flexibility, but for more complex circumstances, getting them over the line can be a significant challenge

.
Our broker navigated a high-value international bridging case for two villas in Spain.
We were approached by a company that owned two contemporary villas in sunny Marbella, Spain.
One was ready to go on the market, and the other was being refurbished before our clients sold it.
Our clients wanted to raise finance quickly to:
pay off the mortgage on one of the properties

and refurbish the other before selling (making sure they achieved the maximum value from the sale)
While this might sound straightforward, the €1.5M in funding our clients needed is close to the maximum limit for many international bridging lenders.
And while the LTV wasn't particularly high for a standard bridging loan, for an international case it was at the upper levels of feasibility.
We needed to work with a lender who was happy to:
lend at this level

to a company based overseas

with the loan secured against Spanish property
And we also needed to work in line with our clients' needs, as they were planning to sell the properties as soon as the second property was refurbished and needed flexibility on their repayment terms.
Our broker searched the market for lenders that would be able to accommodate a case like this. They decided to use a lender with clients across Europe, and we were able to secure an offer for the loan amount they needed while keeping a competitive rate.
From application to offer in a little under a month.
Had our clients not had access to this solution, they may have had to wait for their first property to sell in order move forward with the refurbishments on their second property, or rushed a sale on the second property without doing the refurbs to boost its value.
A perfect example of how bridging finance can speed up property transactions and offer flexibility in what is traditionally a very illiquid market with lengthy, drawn-out sales processes.