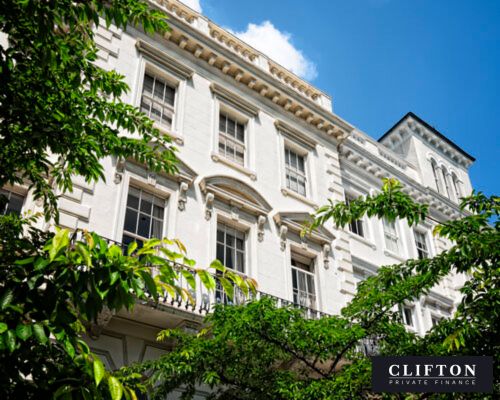 £2.7m High LTV Purchase for Partner in US Equity Firm
Complex income, high LTV, expat status and client demands: this case had it all, and we met every one of their needs with a high value, versatile mortgage solution.
The Scenario
Our client was a high-earning, British expat currently working as partner for a large US fund manager.
They were planning to relocate back to the UK permanently, and were looking to purchase a £2.7m main residence in northeast England.
However, there were a number of requirements and complications with their situation that they needed taking into account:
Due to their position in their company, they had a complex income comprised of base salary, bonuses and profit share - this can put many lenders off.


They needed a lender that would be comfortable with them returning to the UK permanently.


They needed a high 85% LTV mortgage to help them cover their Stamp Duty Land Tax.


They wanted their mortgage split into two separate products: a Two-Year Fixed Rate and a Five-Year Fixed Rate.


Our client also wanted the full loan on an Interest Only basis.
The issues here are that our client needed a lender who would understand their unique income structure – they were technically a self-employed expat.
In addition, typically the maximum LTV for a purchase price of £2m+ is 65-75%, so acquiring an 85% LTV would be a challenge.
Not to mention the fact that mainstream lenders were only offering 65% LTV products for Interest Only mortgages, meaning that they would likely need a significantly higher deposit which they couldn't source.
And finally, not all lenders can accommodate for mortgages to be split into two separate products as they had requested.
They couldn't afford to do this due to their large stamp duty tax bill, which was 2% higher due to their current non-UK resident status.
The Solution
We secured a mortgage with a UK based Private Bank that met all of our client's requirements:
85% LTV mortgage
Full Interest Only basis loan
Split into two products
Complex income and expat status accepted
This case demonstrates the flexibility and resilience that a Mortgage Broker like Clifton Private Finance can provide.
We don't stop at the first hurdle... or the second, or the third. And no matter how complex your property purchase is, we will do everything possible to find the best mortgage solution for you.