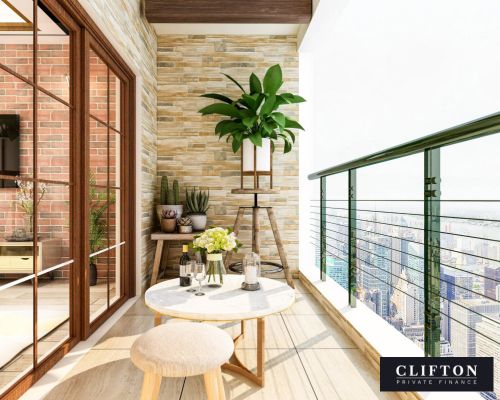 Quick Mortgage Arranged to Raise £1.2m For London Home Within Two Weeks of Making an Offer
In the modern world, the property market moves fast.
And you can't always afford to wait around for underwriters and lengthy administration timescales to get your mortgage in place for your property purchase, which is what happens when you go directly to a lender.
This case is a great example of our brokers working with speed and efficiency, and how a proactive conversation with an adviser early on in your mortgage journey can help secure your dream property when you find it.
The Scenario
Our client approached us towards the end of November having found a three bedroom flat to buy in a desirable area of London.


He'd contacted us previously whilst he was house hunting in order to ascertain exactly how much he could borrow.


And this had given us the opportunity to gather all the information we required for his mortgage application, and we'd maintained our relationship with the client assuring that we'd be on hand to help when he needed us.
Upon making an offer on his property, the client wanted to act fast. But his mortgage application was complicated by a few factors.
Firstly, he needed to include his annual bonus in his application to ensure he could reach the loan value he required.
However, he'd only been employed by his current employer for one year, and had only received one bonus payment.
And lenders typically ask for at least two years of bonus history from the same employer for it to qualify towards your mortgage application, which our client didn't have.
In addition to this:
Our client's income was paid into an offshore bank account – most mortgage providers don't like this because it adds a level of risk that they're not equipped to handle.


Our client had also resided abroad in 2019 which would be an issue with certain lenders when providing his address history.


It was a share of freehold ownership, which again some lenders can have a problem with.


And finally, his deposit was being entirely gifted from abroad - another red flag for lenders for financial crime and money laundering risks.
The Solution
Upon receiving confirmation that our client had made an offer, we applied for his mortgage on the same day.
Due to the complexities of the clients' bonus income, we needed to use the right lender that had underwriters in place who could take a comprehensive understanding of his income streams.
We were able to average his latest annual bonus with his last paid bonus from his previous employer – an exception that wouldn't normally be made if not going through a good broker.
And because of the clients' overseas bank account, previous foreign residency and overseas deposit source, our broker needed to liaise closely with the lender's underwriters and compliance team to ensure his application was accepted.
The outcome?
We secured a 75% loan to value mortgage on a £1.715m property within 14 days of our client making an offer on his property.
An exceptionally quick turnaround, considering:
The large loan size (which would typically require additional internal checks)
Our clients' complex bonus income
His foreign bank account and gifted deposit
The share of freehold ownership
And the time of year (the run up to Christmas)
The lesson learned?
Speaking to a mortgage adviser early, even if you haven't identified your new property yet, can save you time, money and effort in the long run.
The sooner you can have a conversation with a broker about your situation and your property ambitions, the better – and we're happy to invest the time early on into making your long-term property goals a reality.