Categories
Bridge to let loans: What you need to know
27-April-2023
27-April-2023 11:07
in Bridging
by Sam Hodgson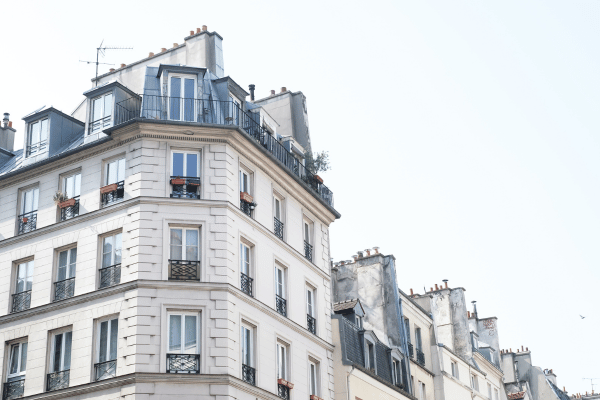 Bridge to let loans are a flexible short-term finance solution for buy to let and investment properties, most commonly used when:
You don't have the cash to hand and need funds to bridge the gap (perhaps you're waiting for another property to sell elsewhere)
You're buying an investment property to renovate and flip for a profit (typically within 12-18 months)
A standard mortgage will be too slow to arrange (for auction property purchases, for example)
Or the property you're buying isn't suitable for a mortgage yet and needs refurbishments before refinancing on a BTL mortgage
Financing a property through a bridge to let loan can allow you the flexibility to finance a variety of buy-to-let properties – especially properties at auction or properties in an unmortgageable state.
Further down the line, you can take out a standard mortgage on the property to pay off your bridging loan and refinance, or you can sell the property and realise your profits.
If you're looking for a bridge to let loan, our finance brokers can assist through our loan service:
Finance from £50,000 to £5 million

Terms of finance between 1 month up to 3 years

Fast Finance - 5 to 7 working days possible (in special cases)

Interest can be rolled up to avoid monthly payments and protect cash flow

Bridge to let loans for property conversions and refurbishments
Book a consultation below, or keep reading to learn more about how bridge to let loans work.
See similar: How to improve your EPC rating: the landlord's guide

In this guide:
What is a bridge to let loan?
Bridge-to-let loans are a type of short-term finance. More specifically, landlords often use them to purchase or renovate a property, then refinance to a buy-to-let mortgage for rental income.
In essence, it's a bridge loan with a specific function; letting property investors and landlords acquire property and renovate or convert them to improve their overall value and their potential income from them once rented out.
After a property is financed through a bridge-to-let loan, a mortgage can then be taken out against the property to replace the bridge-to-let loan.
Case Study: Read our case study below on how we helped a 75-year-old retiree secure funding to renovate a buy to let.
How do bridge to let loans work?
A bridge-to-let loan application process works very similarly to other types of bridge loans:
You'll need to supply the necessary documentation, such as information on the property being purchased, your plans for the property when it comes to renovating, and any additional requirements from the lender.
A lender must conduct a valuation to determine whether the property being purchased is of sufficient value or get an idea of its potential value after refurbishments to satisfy the loan amount needed.
If the lender finds this sufficient and accepts your application, you can move forward with your property purchase and carry out any renovation plans.
If you convert to a buy to let mortgage once you have the purchased property, this can improve cash flow. Converting to a mortgage can reduce the overall cost of borrowing from the comparably expensive borrowing costs associated with bridge finance – i.e. high interest rates and additional fees.
It's important to note that bridging loans are usually not offered by high-street lenders in the UK. This means if you're looking for bridging finance, you may need to use a private lender.
Specialist bridging finance brokers have access to a network of private lenders and will be able to get you the best deal on the market for your circumstances.
With this in mind, it is best to consult with a broker ahead of application in order to find the most favourable rates on a bridge-to-let loan.
For more example uses and how bridging finance works, our most senior bridging advisor, Sam O'Neill, explains the process in the video below:
Are bridge to let loans secured or unsecured?
Bridge-to-let loans are a secured loan. They require the purchased property as collateral, meaning the property value backs up the borrowing amount.
For this type of loan, your application relies on a solid exit strategy. This means in order to be accepted for the bridging loan, you need to have a sure-fire way that you will pay back full loan amount within the allotted timeframe, which is usually 12 months.
For a bridge to let loan, a common exit strategy is refinancing to a buy to let mortgage. However, you could also sell another property to release funds to pay back the bridging loan.
A key advantage of bridging finance is its flexibility, so if you can prove you have a sure-fire way to pay back your bridge to let loan, you may be able to use this in your application.
However, in most cases, a bridge-to-let loan will cover the property purchase, and the intended renovations, which can allow you to start generating the necessary income to apply for a buy to let mortgage.
See similar: How to get a bridging loan in Scotland
What are bridge to let loans used for?
You can typically use bridge-to-let loans to purchase a property that requires renovation or refurbishment before it can be rented out.
A bridge-to-let loan can provide short-term finance to cover your property purchase, alongside any additional costs for necessary renovations before it can be rented out as a buy-to-let.
Here are a few common scenarios in which a bridge-to-let loan is most useful:
Unmortgageable properties – If a property doesn't have the proper facilities or infrastructure to be in a liveable state, it is considered unmortgageable. For instance, if a property is derelict, or doesn't have a kitchen or bathroom, then it won't be eligible for a mortgage.
Auction properties – A bridge-to-let loan may be used to acquire a property at auction, where it is a requirement that a purchase must be completed within a short period of 28 days. Additionally, some auction properties can also be in an unmortgageable state. In this scenario, the benefit of a bridge-to-let loan is that it can allow you to access funds more quickly than with a long-term loan like a mortgage.
Investment opportunities – If you've come across a lucrative investment opportunity, you may need to act quickly, and with more flexibility than the strict criteria of a mortgage can allow. Bridging finance can be a suitable option in this respect. It allows flexibility and can sometimes be processed as quickly as 5 - 7 days, allowing you to beat any competition to the punch.

How much can you borrow with a bridge to let loan?
There are no real upper limits to borrowing when it comes to a bridge-to-let loan – they can range from £50,000 to £5M if required.
However, your borrowing potential could depend on a number of factors, mainly being the value of the property you are going to purchase. You must also have met all the necessary criteria set by the lender for the loan amount you need.
With bridge-to-let loans and bridging finance in general, there are a number of additional costs to contend with – such as valuation fees, higher interest rates and set-up fees, which can inflate the overall cost of a bridge-to-let loan.
That being said, there are occasions where a bridging loan can be set up to be more affordable than certain mortgage deals. And for many borrowers looking to access funds quickly and conveniently, these extra expenses are worthwhile to secure the property they want.
Bridging loan calculator
To get an idea of how much a bridging loan is going to cost you, use our bridging loan calculator:


Bridge to let loan service
At Clifton Private Finance, we can facilitate a bridge to let loan via several specialist lenders across the entire short-term market. These lenders are not typically available through the retail market.
We provide:
Expert advice on bridge to let finance for landlords and investors
Finance for converting a property into multiple units (HMOs)
Fast finance for auction purchase
Help in arranging a buy to let mortgage exit for the bridge
Short and long-term lending options
There's no shortcut to detailed market knowledge and a solid understanding of how the structure of bridging finance can suit individual circumstances.
At Clifton Private Finance, our team of expert bridging loan brokers is on hand to discuss your situation and help you decide if a bridging loan is the right solution for you.
Call us on 0117 313 5126 to discuss your requirements or book a consultation below.