Categories
Can a Bridging Loan Affect Your Mortgage Application?
25-April-2023
25-April-2023 10:58
in Bridging
by Sam Hodgson
Does taking out a bridging loan impact your ability to apply for a mortgage? We explore whether bridge finance affects your credit history and how an expert can help you navigate this.
There are many advantages to using bridge finance. Bridging loans can be processed quickly and offer financial flexibility when needed.
But if you're applying for a mortgage, you might be wondering how taking out a bridging loan affects your mortgage application.
Written by: Sam O'Neill & Sam Hodgson

Skip to:
Can a bridging loan affect your mortgage application?
Yes, in some cases, a bridging loan will affect your mortgage application. But this is usually when your bridging loan is yet to be fully repaid by the time you apply for a mortgage.
If your bridge loan is still within its repayment term and has yet to be fully repaid, then applying for a mortgage on top of the outstanding debt could prove difficult.
This is mainly because all loans, especially those unpaid, will impact your future borrowing potential.
With a first charge against a property, you'll have to apply for a second charge mortgage. And for this, lenders must be reassured much more when evaluating your ability to repay your mortgage.
Outstanding debts will be considered for a mortgage application, along with your credit score, employment, and income.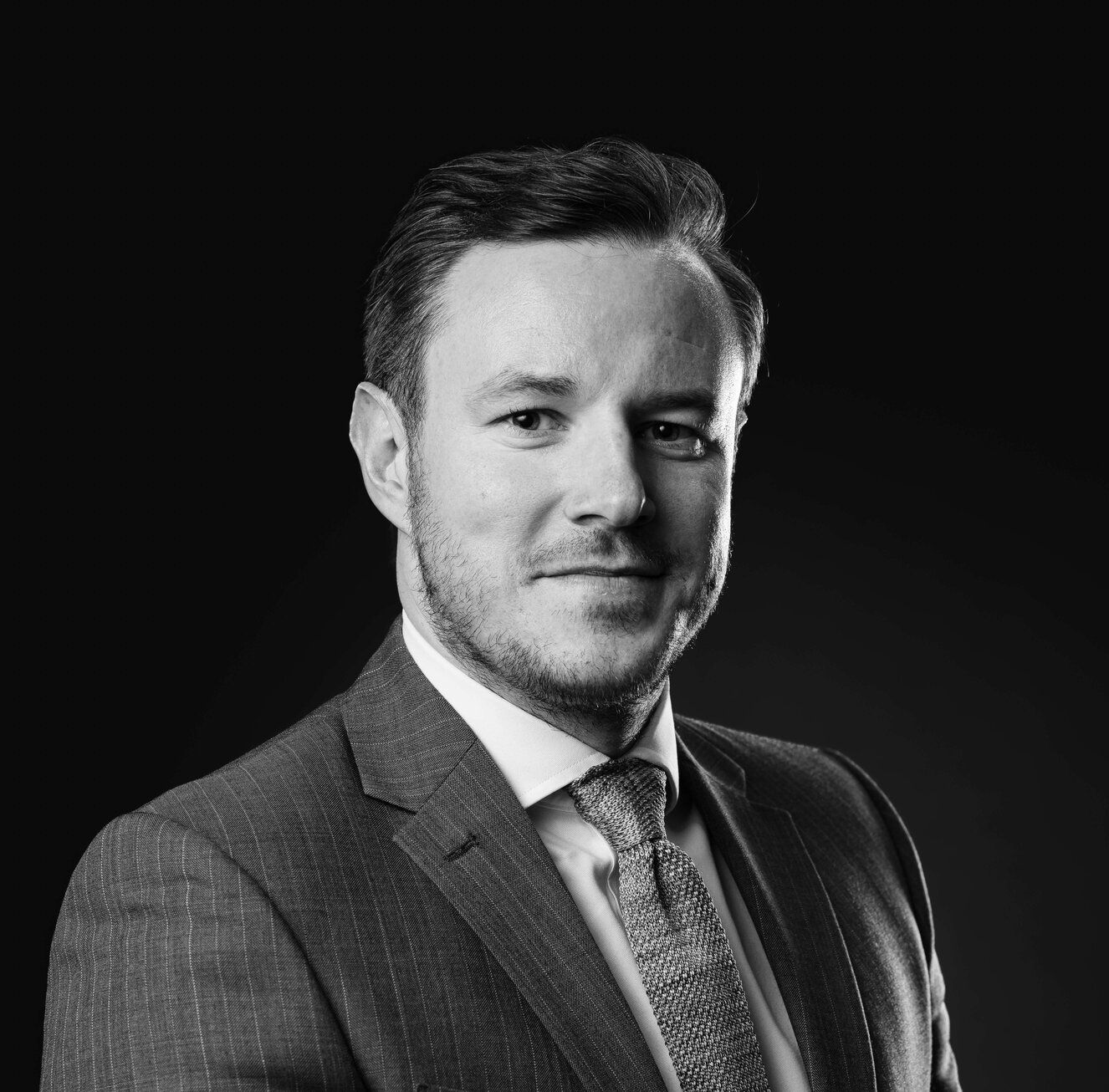 Sam O'Neill
Head of Bridging
Let us do all the hard work of finding the right bridging lender for your circumstances.
We secure bridging finance for applications of all types, and we negotiate competitive lending to meet your needs and timescale.
Working with a specialist mortgage advisor can help guide you through more complex aspects of your application like this.
At Clifton Private Finance, we have a dedicated team of experts who can provide you with the best course of action when it comes to applying for a mortgage or a bridging loan.
Our experts are qualified for both products, so we understand their relationship with each other and can look at your finances from a more holistic perspective.

Why do mortgage applications get rejected?
There are a variety of factors that can lead to a mortgage application being unsuccessful.
Many high street lenders can shy away from more complex mortgage cases, but on the other hand there are many private lenders who can assess complicated applications with more flexibility.
It's also important to note that all mortgage applications are assessed on an individual basis. So there isn't a straightforward answer to this question.
That being said, if you've taken out a bridging loan, some factors that can complicate your mortgage application are:
Debt-to-Income Ratio – Your debt-to-income ratio will most likely be affected by something like a bridge loan that is yet to be paid fully, as it'll notify lenders that you have outstanding debts that may outweigh your income. Getting a mortgage might not be impossible, but it could result in higher interest payments and different rates from lenders.
How much you can borrow – Depending on your circumstances, an unpaid bridge loan could reduce your borrowing capacity. If you're applying for a second charge mortgage, the amount you can borrow will be based on the remaining equity in the property. As well as this, lenders may offer a smaller loan amount compared to with a more straightforward mortgage application.
Credit History – If you've defaulted on a bridging loan payment, this will most likely affect your credit score. Lenders will look to your credit history to get an idea of whether you'll be able to keep up with your mortgage payments. Many lenders see a lower credit score as an indicator that you may struggle to repay your mortgage. This could be an obstacle to overcome in your mortgage application.
But if you have an outstanding bridging loan and you are looking to take out a mortgage, any challenges you face will be relative to your circumstances.
A specialist mortgage broker can ensure you have the best possible advice when progressing with a complex application like this.
At Clifton Private Finance we also have a network of private lenders who may be able to offer you more flexible terms and look at your circumstances in closer detail.
When would someone need a bridge loan over a mortgage?
There are many circumstances where a bridging loan can be a more suitable finance option than a mortgage.
Bridging loans can be organised more quickly than mortgages, and in the UK, they tend only to be offered by private lenders, so they are usually much more flexible.
As well as this, bridging loans are not usually subject to the stringent income and affordability requirements set by lenders when applying for mortgages, which is why many opt for a shorter-term solution to financing residential and commercial property or property development purposes.
Usually, the primary use of a bridge loan for borrowers is during a property transaction or a gap in finances – an individual may be looking to purchase a property before their existing property has sold and will therefore need quick access to funds to do this, of which a mortgage doesn't allow for.
When it comes to applications, it can be easier to apply for a bridge loan over a mortgage due to lenders being mainly concerned with property offered as collateral; if that meets the criteria, then typically, a bridge loan application is successful – but this can depend on the lender, the loan amount, and your personal circumstances.
While it can be an issue applying for a mortgage with existing debts, such as a bridge loan, the reverse is not usually the case. It is quite common to seek a new mortgage deal, refinance, or get a second charge bridge loan on a property with a mortgage in place.

Bridging Loan Calculator
If you're planning on taking out a bridging loan, use our bridging loan calculator below to get an idea of how much it will cost you:

Is the lending criteria the same for mortgages and bridge loans?
Both mortgages and bridging loans are often used to secure property, so many of the same criteria a lender will apply to both types of loans.
A lender's criteria for both mortgages and bridge loans will depend on various factors, such as the loan's size, its duration, the property type and location, the equity you have in the property, or the deposit put down.
Most importantly, a lender will look at your property's equity and its potential as a security for the loan amount needed. For a bridge loan, this property will be your exit strategy for the loan – i.e. the money from the eventual sale of the property.
With a mortgage, you will not be paying the total loan amount in a short period of time. Lenders will be looking to assess your long-term ability to afford a mortgage.
They will factor in your credit history, debt-to-income ratio, and many other factors that might take precedence in a mortgage application.
And in contrast, a bridging loan is usually offered when the lender is satisfied that you have a straightforward way to pay back the loan amount within the agreed terms.
Usually, a bridging loan must be paid back within 12 months, and often there are no early repayment charges like with a mortgage.
Need advice with mortgage applications?
Here at Clifton Private Finance, we help borrowers locate the most favourable rates that many lenders offer. We can assist with every step of the process, from the initial application to chasing up lenders and resolving problems that may occur along the way.
Additionally, we'll help you find a mortgage if you've previously taken out a bridge loan in the past, or have an adverse credit history.
When making any significant financial decision, such as applying for a mortgage, it's always best to seek the help of a bridging loan expert. This will ensure you're getting finance at an affordable and favourable rate.
Don't hesitate to call us at 0117 959 5094 to see how we can help with your mortgage application, or book a consultation with us below.
FAQs
Does a bridging loan show on a credit report?
Yes – having any existing debt or having taken out loans of any type previously will show on your credit history. Lenders will need to evaluate the affordability of any future loan, which lenders will consider during a mortgage application.
How long does a bridge loan last?
Compared to a mortgage, bridge loans last a much shorter period – typically, they span 12 months. However, depending on the circumstances and lender, this can be shortened or lengthened. They are designed as short-term loans to be repaid quickly, and mortgages are long-term loans to be paid over many years.
How much can a bridge loan cost?
Like with mortgages, there can be no actual average cost for a bridge loan – it can depend on various factors. It will be different case by case and consider your financial circumstances. Bridge loans are typically more expensive than mortgages, at least in the short term.
You can use our bridge loan calculator to get an initial quote and a general idea of the overall cost of a bridging loan.