Categories
Bridging Loan Advice
23-March-2023
23-March-2023 11:12
in Bridging
by Sam Hodgson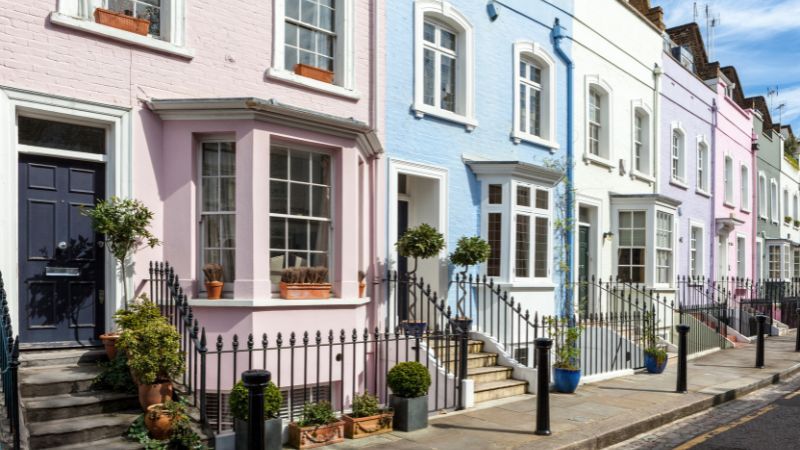 In today's fast-paced and competitive property market, a bridging loan can make all the difference between seizing an opportunity and watching it slip through your fingers.
But understanding the risks, costs, and process can be daunting for homebuyers who have never used them before.
Clifton Private Finance is an award-winning bridging broker, and we provide bridging loan advice for all types of bridging finance, including:
If you're unsure whether a bridging loan is right for you, you can book a free, no-obligation consultation with one of our bridging loan advisors below and get your questions answered.
And in this comprehensive guide, we explore the ins and outs of bridging loans, what they're used for, how much they cost, and much more, so you can get a better idea before you decide.
We also have plenty of detailed bridging case studies showing how we're helping clients with bridging loan advice every day, and hundreds of client reviews and testimonials describing the process and our advice service.
Written by: Sam O'Neill & Sam Hodgson
In this guide:
How to get the best advice for bridging loans
---
What can a bridging loan be used for?
---
What are the advantages of bridge loans?
---
How are bridging loans paid back?
---
---
What's the average cost of a bridging loan?
---
How to get the best advice for bridging loans
At the outset, you'll want to ensure you understand your needs thoroughly – what kind of a bridge loan are you looking for? What will it cost? Etc. – these are questions that will narrow down your research into the myriad of products available from a multitude of lenders.
It is advisable to compare bridging loan providers and different products – as each lender will have their criteria for the bridge loans they offer.
A lender's criteria will affect the overall cost and the rates available, and they'll have different terms and conditions that are important to understand fully.
Before arranging a bridge loan, it is best to consult with an advisor. A bridge loan expert can help give you a clearer understanding of options and what the process entails and will help guide you through the various application requirements.
At Clifton private finance, we can advise on possible risks and how suitable a bridge loan might be regarding your circumstances.
We can help you find the best bridge loan and remove the difficulty of approaching lenders directly.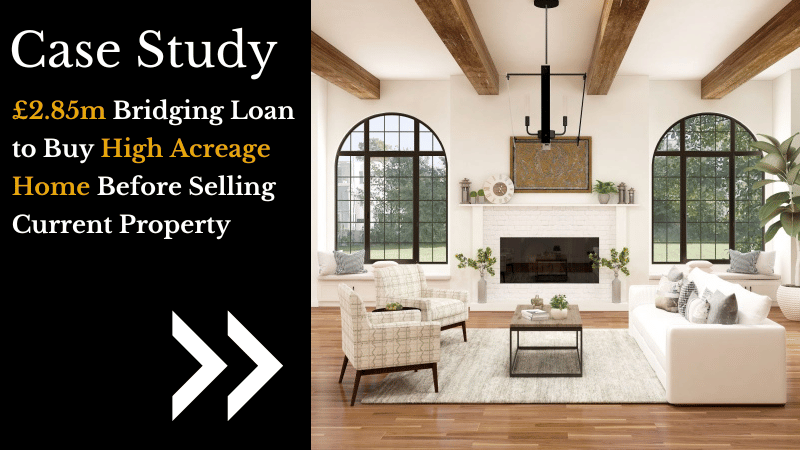 What can a bridging loan be used for?
The most common use for a bridge loan is property purchase. Typically, for most borrowers, bridge loans are useful during a gap in finances – for example, awaiting the sale of an existing property and waiting to buy another property.
Bridge loans are used for not only residential property but also commercial, buy-to-lets, HMOs, auction properties etc. and are best utilised by property investors and developers when it comes to larger-scale bridge loans.
You can also get a bridge loan for renovations on a property, which allows a borrower to make necessary improvements before selling with the hope of improving its value.
For more example uses and how each one works, our most senior bridging advisor, Sam O'Neill, explains the process in the video below: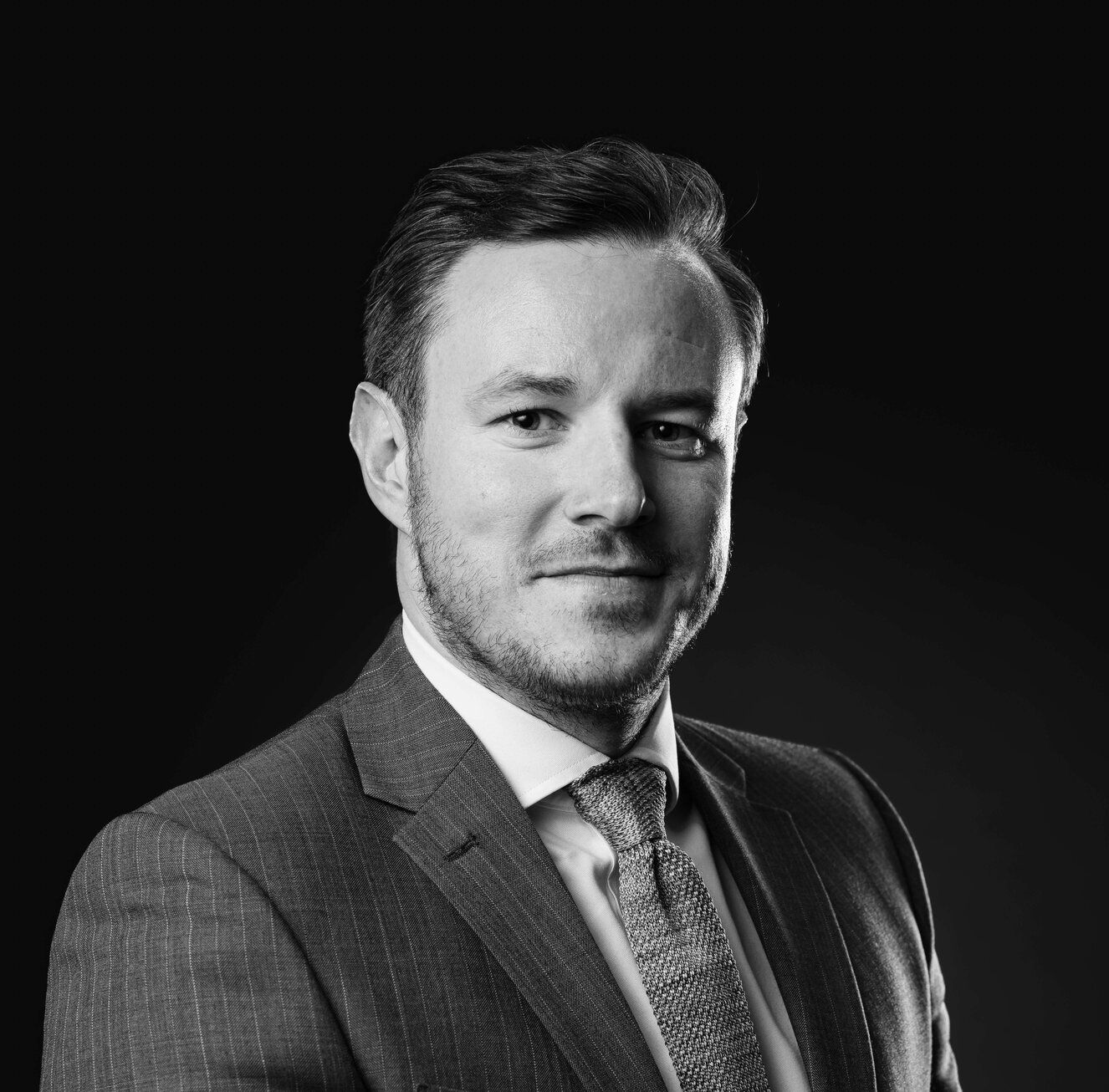 Sam O'Neill
Head of Bridging
Let us do all the hard work of finding the right bridging lender for your circumstances.
We secure bridging finance for applications of all types, and we negotiate competitive lending to meet your needs and timescale.
What are the advantages of bridge loans?
Bridge loans are a type of short-term borrowing and are a great alternative to traditional lending.
There are several advantages to financing through a bridge loan which can make them applicable to various scenarios; here is an overview:
They can be arranged quickly – with the help of a bridging loan broker, a bridge loan can often be organised within a week, depending on the circumstance and complexity of the loan.


Flexibility – Traditional borrowing, such as mortgages, can be rigid and inflexible regarding underwriting or the type of security used. In contrast, bridge loans are helpful for many scenarios, such as; property development loans, business loans, residential and commercial property loans, refurbishments and renovations, and financing a property at auction - this is by no means an exhaustive list, as bridge loans can be used in many ways to fund any property.
They can be a cheaper alternative – Bridge loans span a shorter term, meaning they can be set up quickly and often at a lower cost than a mortgage. However, interest rates are higher due to their short-term nature because the repayment period is shorter. Despite this, there are more options for repaying interest – such as rolled-up interest payments - and there are no early repayment fees when repaying the total loan.


Allows you to act quickly in a competitive market – If there is a property on which you have your eye. If you're still awaiting the sale of your previous property, a bridge loan gives you access to funds to make a purchase and beat out the competition without waiting for your current property's sale.


Easy to qualify – Bridge loans can often be easier to qualify for than a traditional mortgage, with requirements being less stringent overall. Most lenders will be concerned with the value of your security – typically a property – and not a borrower's income or credit history. Requirements can vary, however, so it is essential to familiarise yourself with a lender's criteria.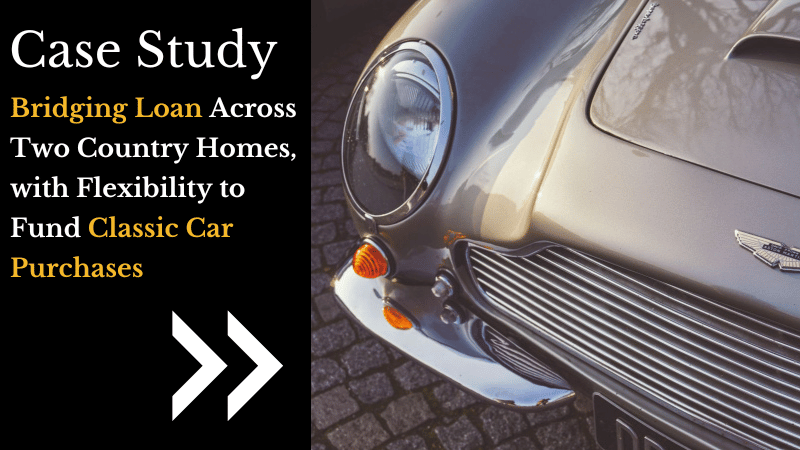 How are bridging loans paid back?
Depending on the bridge loan and the lender's terms, a bridge loan is repaid within a set period – typically over 12 months.
However, if required, bridge loans can be arranged over shorter or longer periods. Unlike mortgages, bridge loans have flexible repayment methods, as they are repaid in a lump sum with rolled-up interest.
Alternatively, borrowers can make interest-only payments throughout the term and repay the principal amount when the loan ends. Bridge loans are not repaid monthly.
A bridge loan is set up through security; this is usually your collateral property against the loan. The sale or refinancing of this property is usually your means of repaying the bridge loan.
Here's a video case study on how to buy a house with a bridging loan before selling yours:
Are bridging loans risky?
When it comes to bridge finance, there is always some level of risk involved – this is the case with all types of loans.
While traditional mortgages span an extended period, often repaid over 20-30 years, bridge loans are short-term and typically last 12 months, depending on the type of loan. This means that the period for repayment is naturally shorter.
If prepared and with proper advice, a bridge loan is affordable if you repay the loan within the term. This is why it is vitally important that you fully understand the risks involved and clearly understand the terms of any given loan.
An essential consideration for bridge finance is your exit strategy – this is the means of repayment, typically through your collateral or security, which the loan is set against. Lenders will consider this aspect carefully and determine whether you can repay the loan through the value of your security or other means.
Lastly, if you are concerned about risk, the best course of action is to first consult with a bridging loan expert. To ensure you have everything in order, it is a good idea to get advice on whether a bridge loan is suitable for you – and how a broker can help you get the best deal for you.
What's the average cost of a bridging loan?
There is no exact average to be stated on cost when it comes to a bridge loan, as several factors go into the overall cost for any given loan, and it depends on how much you're borrowing. These include; the loan amount, your loan to value (LTV) and deposit, the specific lender, a borrower's creditworthiness, additional fees, and how long the loan will last.
When getting the average cost, the most crucial consideration will be factoring in interest rates.
Bridge loans come with a higher interest rate, paid over a shorter period - this is because they are a higher-risk form of a borrowing from the lenders' perspective.
The interest you will pay will vary from lender to lender, and the options for repaying that interest.
Additional fees include arrangement and fixed fees lenders charge when organising bridge finance (usually between 1-2% of your loan size. There are also valuation fees – a valuation of your property is necessary to determine its worth and suitability, and a lender must carry this out.
You can find more here if you're looking for more specific information on the cost of bridging loans.
Lastly, our bridge loan calculator can be a great way of determining roughly what you can expect to pay.

Need advice with bridging loans?
Here at Clifton Private Finance, we can help guide you through your options, whether you're new to bridging loans or are more experienced with this type of financing.
When making any significant financial decision, it's always best to seek the help of a bridging loan expert. This will ensure you're getting finance at an affordable and favourable rate.
Call us today on 0117 959 5094 to see how we can help, or book a consultation with us below.
FAQs
Can you borrow 100% bridging finance?
There are circumstances in which getting a 100% LTV (Loan-to-Value) bride loan is possible, yet - typically, most bridge loans go up to 80% LTV. Getting a bridge at 100% LTV poses a certain level of additional risk due to the possibility of negative equity. You'll likely have to have other assets in the background to secure your loan against.
Do UK banks offer bridge loans?
While many UK high-street banks used to offer bridge loans, most now do not – bridging loans are typically only available through specialist lenders.
What documents do I need for a bridging loan?
You will need to provide; identification such as a passport or driver's license, documentation relating to the property used as security, bank statements and possibly proof of income, depending on the lender's criteria and the nature of the loan. Lenders may also need information on your credit history.
How much deposit do you need for a bridging loan?
Lenders vary on deposit requirements, but most lenders will require a bridging deposit, or equity in a property, of around 25% to 40% for bridging finance.