Categories
How to use a bridging loan to buy a house in London
09-May-2022
09-May-2022 18:19
in Bridging
by Jennifer Stevenson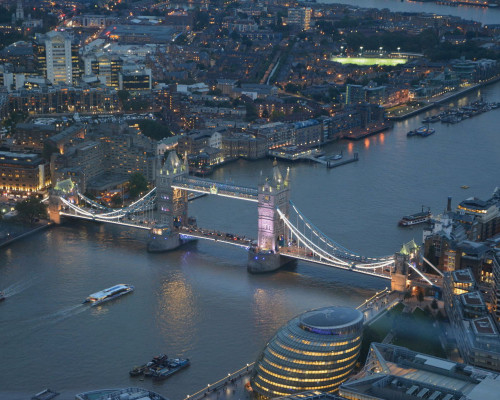 The London property market is notoriously competitive, which means when you find the perfect home or a good investment opportunity, you need to move fast.
Unfortunately, getting the proper funding in place can often be a challenge when buying a house in the capital.
A bridging loan can offer an ideal solution, allowing you to quickly raise the money you need to make a house purchase, so you don't miss out.
However, many property buyers are not familiar with bridging loans and how they work, so we aim to explain everything you need to know about using a bridging loan to buy a house in London.
Reasons for using bridging finance to buy London property
There are several common reasons people use bridging loans to buy property in London. Generally, these can be broken down into three main categories:
When there is not enough time to apply for and secure a mortgage, e.g. when buying at an auction, there is a 28-day limit to complete the sale.
If the property is unmortgageable, e.g., it has no working kitchen and bathroom or needs significant renovation work.
You already have a residential mortgage on a property that you cannot or prefer not to sell before purchasing the new property, e.g. if you find a perfect house to buy but have not yet sold your current home.
Bridging loans can often be agreed upon within a matter of days, secured against unmortgageable property, and taken out by those who already have a residential mortgage on another property. This makes them a good choice for any of the circumstances described above.
How bridging loans for property work
A bridging loan works like a mortgage, but with some key differences. Like a mortgage, bridging finance is usually secured on the property you are using to buy; however, a bridging loan can also be secured on an additional property, allowing you to borrow more or get a better interest rate.
A bridging loan can also be arranged much faster than mortgages and can allow you to borrow against the property on which lenders would not offer a mortgage. The amount you can borrow will depend on the property's value and may also consider any renovation costs and the potential value of the improved property (where applicable).

How to get a bridging loan to buy a house in London
Bridging finance usually is only offered by private banks and lenders or by dedicated subsidiaries of high street banks. All of these are generally available through specialist finance brokers.
The lending criteria for bridging loans are usually more flexible than those for mortgages, meaning that issues such as complex income streams or non-UK residency will not necessarily be an issue as they might be for a high street mortgage.
The cost of bridging loans for London property
When you take out a bridging loan, there are three costs you will generally need to think about:
Arrangement fees (typically 1-2% of the capital, paid when your first take out the loan)
Interest (usually paid monthly or rolled up and paid as a lump sum when the loan is repaid)
Exit fees (not charged by all lenders, but also generally 1-2% of the capital where they apply)
These costs will vary from lender to lender, so it is good to work with a whole market broker who can find you the best deals from across the market.
Find a bridging loan to buy a house in London.
Are you interested in using a bridging loan to buy a London property? Clifton Private Finance can help you get the best deal available using a wide range of contacts throughout the bridging finance industry.
Our team of experienced, specialist bridging loan brokers have access to all the leading lenders so that we can offer you the most attractive deals currently on the market. You can quickly get the money you need to buy your London property at an affordable rate and with minimal fuss.
Are you looking for a bridging loan to buy a house in London? Call us on 0117 959 5094 or use our simple contact form to get in touch.