Categories
Living In Thailand? How To Get A UK Expat Mortgage
15-October-2020
15-October-2020 23:51
in International
by Jennifer Stevenson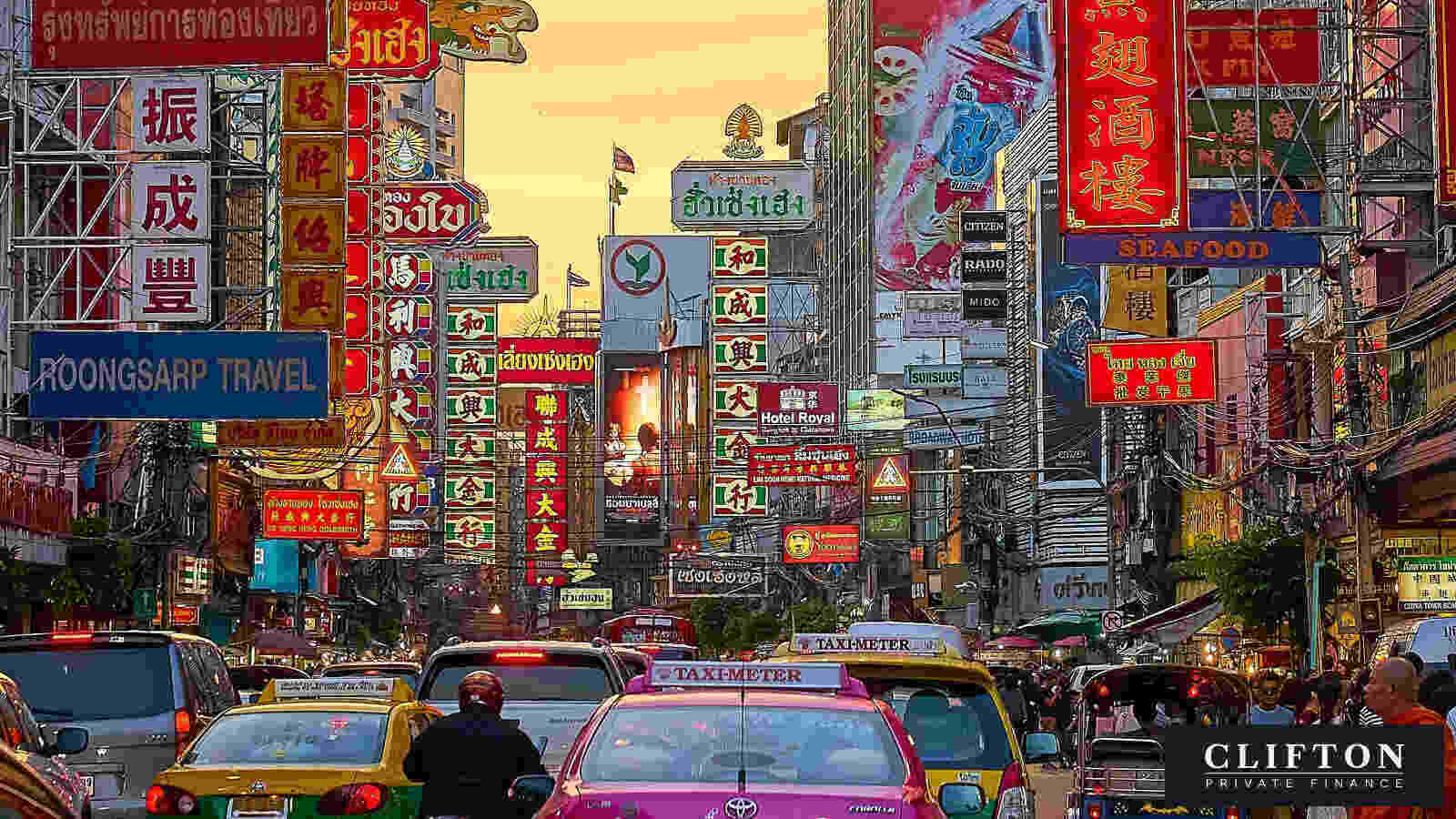 Don't lose all the value of your expatriate earnings in Bangkok by paying more for the finance on a UK property purchase than you need to.
Yes, UK mortgages cost more for British expatriates than for Britons resident in the UK. But they don't need to cost THAT much more.
An experienced expat mortgage broker really can save you a significant amount of money when you're buying property in the UK. We can certainly save you weeks on the TIME the whole mortgage application process takes.
There is more paperwork to track down for expats. And there are more financial regulations that apply to expat lending.
It's all for a good reason: to clamp down on international money-laundering. But the extra administrative work can make some mainstream lenders reluctant to get involved in this market at all.
Some will slice a straight 25% off the top of your foreign currency earnings to allow for exchange rate fluctuations.

Some others will charge punitively high interest rates as soon as they see that + 66 code.
In this blog we'll cover
Why UK property investment is still a good deal
The problems that UK mainstream lenders have with expat finance

Better deals you can get from specialist lenders
UK property: still an excellent investment for British expats
According to 2020 research by Finder.com, prices for a city-centre flat in the UK are generally comparable to other countries in Europe (and around the world).
Average prices of a city-centre, 2-bedroom flat in Europe:
Switzerland: £501K
France £319K
Norway £289K
Sweden £259K
UK £254K (average price per square metre for a city-centre flat: £4,304 per sq/m)
Mortgage or refinance for a residential property
If you're looking at remortgaging a UK property you already own (to secure a much more attractive lending rate after you come out of your fixed-term mortgage), your first call may be to the high-street bank or building society that made you your original loan.
You could be in for a rude shock. And likewise if you're looking for a first mortgage, and start by approaching the big-brand names.
Many high-street banks aren't set up for working with expats, and they just don't have the expertise to deal with your requirements.
A common complaint is that their processes aren't flexible enough to deal with the complex set-up of British expats' income.
Many of them are hesitant to offer finance to expats who haven't got an active credit history in the UK.
When calculating your loan-size affordability they may take off an additional slice to allow for currency exchange fluctuations.
And they can't act quickly enough for buyers based overseas who are looking to make an offer on a property while they're over on a visit.
The majority of expats come away from their approach to a high street lender feeling that they haven't got the best deal for their particular circumstances.

Specialist lenders can offer expats better terms
You need to get access to specialist lenders who make a business of funding mortgages to borrowers like yourself, who are resident overseas.
Their requirements for expat residential mortgages are usually less stringent than traditional lenders' criteria. This is because they understand the complexity of the market and generally consider expat applications on a case-by-case basis, rather than trying to make your circumstance fit a set of predetermined conditions.
You're more likely to find the flexibility you may be looking for, for example a joint mortgage with a partner still living in the UK.
Mortgage or refinance for a buy-to-let property
If you're looking for finance on a UK investment property which will give you rental income, you need to be aware of the major changes in regulations introduced by the Bank of England's Prudential Regulatory Authority in 2017, which govern how lenders consider applications from borrowers based outside the UK.
New, tougher requirements:
A stricter stress test: lenders now require British expats to be able to afford mortgage repayments in the event that interest rates increase to 5.5%.
A portfolio review: lenders are now obliged to complete an in-depth review of an expat's total property portfolio profitability, rather than the profitability of just the property that you're applying for finance on.
A higher rental coverage ratio: you now need a rental coverage ratio of at least 145% for a standard buy-to-let, and 170% for a house in multiple occupation. And lenders will be looking for rental coverage ratio estimates from professional surveyors.
Specialist lenders for expats' buy-to-let properties
These regulations will apply, no matter who you approach for you property finance. But what you don't want to be burdened with is additional proofs or unreasonably arduous terms.
Specialist lenders for expatriates are often smaller-scale, and review expat mortgage applications individually.
Salaries paid in foreign currencies, or complex income sources (including stocks and shares) aren't a major drama for them.
The terms and conditions of an expat buy to let mortgage can be negotiated by a specialist property finance broker, to ensure that the terms suit your needs.
More blogs you may find useful:
CHECKLIST: the documents you'll need for your expat mortgage application
5 top tips for expats looking for a UK mortgage
Help with a bridging loan to buy your property in the UK
Buying UK property via an offshore company or trust
Get experts to work on finding your finance
Getting the investment mortgage you need when you're an expat doesn't have to be a drama – but it is more complex than when you're a UK resident.
There's a lot of documentation to be produced, and providing lenders with exactly the information they want (and not a lot of information they could find misleading) will streamline the process.
British expats in Thailand are often bombarded with UK property purchase proposals, and finance offers. The first offers you see aren't necessarily going to be the best ones for you. Considering the cost of finance over the period of a mortgage term, you definitely want to be considering the widest-possible range of finance options.
We're experienced expatriate mortgage brokers, and we have contacts with specialist lenders across the expat lending market. Give us a call, and see what alternatives we can suggest (there's no charge for our advice, until you decide to go ahead):
More about our UK expat mortgage service