Categories
Remortgaging As A UK Expat
05-January-2022
05-January-2022 16:14
in International
by Sam Hodgson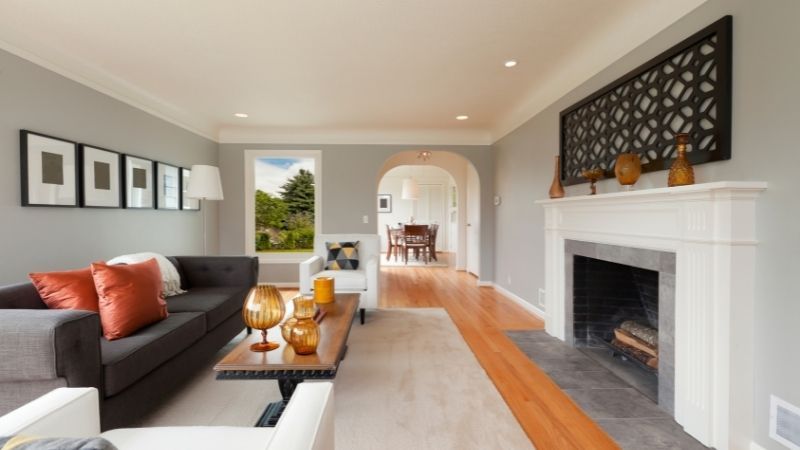 Thinking of remortgaging your UK property as an expat living abroad?
Looking to transfer a residential mortgage to a buy to let?
Reduce your current monthly mortgage costs, or get better control of your finances?
Or take advantage of a lower Loan to Value (LTV) and perhaps use the difference to invest in more property?
Remortgaging can unlock real benefits, but it pays to consider your options and get the right advice - especially if you're currently a non-UK resident.
We'll guide you through the opportunities of remortgaging, and what you'll need to have in place to unlock the best remortgage deals available from expat-friendly lenders.
While you're here, make sure to check out our complete guide on UK expat mortgages.
The Advantages Of Remortgaging A UK Property When You're An Expat
Lock into lower rates
Perhaps the fixed-term mortgage agreement on your UK property is coming to an end and you want to avoid paying the higher standard rates (SVR) offered by your current lender. Or you're just aware that mortgage rates are at an all-time low and you want to switch lenders to make long-term savings.
After moving abroad, you find you can't remortgage with your current lender
Many mortgage providers shy away from expat borrowers due to the perceived higher risks. It's a common scenario to find the lender you first buy a property through, refuses to offer you a change of product, to release equity, or remortgage when they discover you've moved abroad. The only option is to switch lenders.
The Loan-to-Value ratio (LTV) of your mortgage is now lower than when you first set it up
If the value of your UK property has risen considerably, or perhaps you've paid a large sum of your mortgage off, you're presented with a few different options.
You might want to offset the improved LTV to lower your interest rates and monthly payments, or you could keep your repayments the same but withdraw some equity to invest in another property and build your property portfolio.
You want to rent out your UK home because you've moved abroad
Letting out your UK property while you're abroad, means switching from a residential mortgage to an expat buy to let mortgage. Buy to let finance is more expensive even if you still live and work in the UK.
But it is possible to get a competitive deal to maximise your rental income while you're overseas. The most certain way to achieve this is by going through a dedicated expat mortgage broker.

You want to remortgage an existing property to release equity for the purchase of another investment property or holiday home
Many expats are keen to either develop their property investment portfolio or buy a holiday home. There could be a number of scenarios:
If you want to buy an additional UK property, either as an investment or as a holiday home, you may need to remortgage an existing buy to let mortgage to release the equity needed for the deposit. You'll also need an additional expat mortgage to finance the new property.
Or you may need to remortgage a current UK property to release equity to make a house purchase overseas.
In both cases, you'll need a lender who isn't put off by your current expat status and it's best to go through a specialist mortgage advisor.
You want to move back into your UK property which you've been renting out
It can be notoriously difficult to get a mortgage as an ex-pat returning to the UK. Most lenders flat-out reject you if you haven't had a UK address for the last three years. If you want to remortgage a buy to let property you're planning to move back into, you may find it difficult to find a good residential mortgage deal.
Again, this is where you need the expertise of an experienced expat mortgage broker who knows which lenders to approach on your behalf and ensure you avoid having to pay a large deposit and higher rates.
You want the option of regular "overpayments" on your mortgage – but your current lender won't allow it
Generous lump-sum bonuses or a recent job promotion could put you in a good position to start paying off your mortgage. Making mortgage overpayments can make financial sense. You can increase the equity you own in your property, lower your LTV, and become eligible for cheaper mortgage products.
And with savings interest rates so low, most people pay more interest on their mortgage than they earn on their savings.
The problem is that your mortgage terms may not allow you to make overpayments, or trigger early repayment charges.
It's best to seek the advice of a mortgage advisor, to see if it's worth remortgaging or your extra income could be put to work elsewhere.

How Easy Is It To Get An Expat Remortgage On A UK Property?
Expat remortgages on properties in the UK are easier to arrange than the process of applying for a new mortgage.
There are three key factors a lender will consider:
UK Credit History
In most cases, if you already have a UK mortgage, you'll have an up-to-date credit history which will make it much easier to find a remortgage deal at the best available rates. It's when you don't have a traceable UK credit score, or it's less than perfect, that lenders become cautious.
Your Income
If you or your partner are earning in foreign currency, this could present a problem when it comes to remortgaging. The risk of fluctuating currency rates can mean you'll either be flatly refused or end up paying higher rates. If you're earning in a major currency it is less of an issue, while niche currencies can be a real obstacle.
It's common for expats to earn bonuses, commission, and want to utilise overseas property or other investment vehicles to negotiate a remortgage deal. Many lenders are cautious when it comes to unusual income structures, and you may find it difficult to leverage all your assets.
Where you live
Mortgage applications can often be turned down on the basis of where an expat is living in the world. For obvious but sometimes more ambiguous reasons, certain countries such as Australia, South Africa, Nigeria, Kenya and even Singapore can be off the approved list for many lenders.
If you think your application may be affected by any of the above scenarios, it would be wise to seek the advice of a specialist expat broker who has an in-depth knowledge of the expat mortgage market and will know exactly which lenders to approach on your behalf.

What are the monthly repayment costs for an expat remortgage?
To help you with an indicative quote of what your costs would be for a expat remortgage loan use our mortgage calculator:
Your repayments
Based on the figures entered, we think your mortgage will cost:
Repayment: (Capital & Interest)
Interest Only:
This information is computer-generated. It has only been designed to give a useful general indication of costs. Make sure that you read the separate key facts lender illustration before you make a decision. To get a full mortgage quote contact us.
Your checklist for a UK expat remortgage application
It's a good idea to get all the following documentation ready before you apply to remortgage a UK property:
Your employer's details (and sometimes a verification letter from your employer)
Payslips from the past 3 to 6 months
Detailed information regarding the property you want to buy
An accurate estimate of the rental income you will receive from the property
Your exit strategy (whether you'll live in or sell the property in the future)
Proof of identity and address
If you're self employed, accounts and tax returns certified by an internationally-recognised accountancy firm
It saves time and money to use a mortgage broker to package your application:
- A specialist broker can identify and approach the right lender to suit your circumstances. So your application won't be turned down later by a surprise requirement
- Can tell you exactly what type of documentation the lender requires, and how it should be authenticated
- For some lenders, a broker can verify your documents, so they don't have to be sent to the lender
- The broker submits your complete application with all the documentation and then chases it up through their contacts at the lender
How to Get The Ball Rolling
Contact one of our dedicated expat mortgage advisors:
Expert advice on mortgage finance
Advice on complex income
Access to banks that provide UK expat mortgage solutions
Short and long term lending options
Professional service
Our service provides expert help to UK expats looking to refinance or purchase UK property...
Call us on +44 203 900 4322 to discuss your requirements.
Or book a telephone consultation for a date and time that works for you: