Categories
Living In Dubai? 4 Ways A British Expat Can Get A UK Mortgage
21-October-2021
21-October-2021 16:34
in International
by Jennifer Stevenson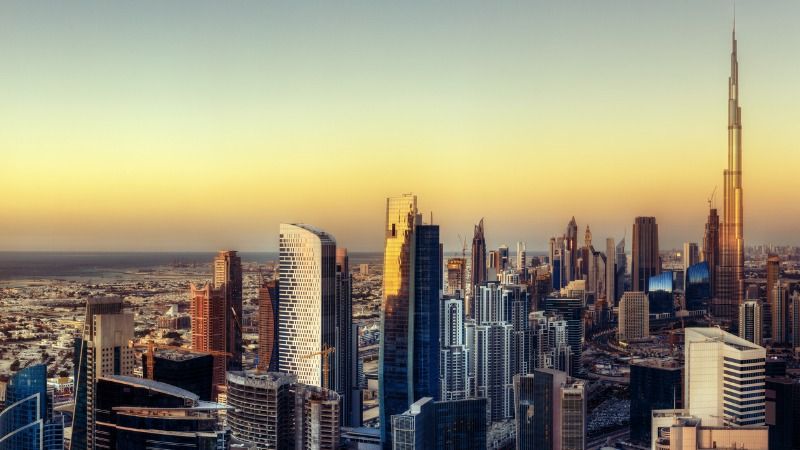 You're a UK expat, living and working in Dubai for now, and you want to buy a property back home; perhaps as an investment, a buy-to-let, for family, or for visits back home. But if you're reading this article, you've probably realised that securing a mortgage on a UK property isn't straightforward, and you might need a specialist broker's advice.
Many high street mortgage lenders are shying away from expats because they see you as a high-risk borrower, despite your generous and tax-free salary.
While you're here, don't forget to check out our complete guide on UK mortgages for expats.
In this guide
What are the obstacles when applying for a mortgage as a British expat living in UAE/Dubai?
How to buy a UK property to live in
Refinancing UK properties you already own
Buying a UK property as an investment
Securing development finance to either buy land or property in the UK for redevelopment
How an expert mortgage broker can help you find the best finance solution
What are the obstacles to getting a UK mortgage for expats living in the UAE/Dubai
1 Credit ratings aren't international
The global banking system is less global than we might hope for when it comes to credit rating systems.
One of the first things a mortgage lender will want to look at, is your credit history.
A British credit card languishing in a drawer, and lack of credit footprint activity in the UK, will rate you downwards on automated credit rating algorithms that don't take your high foreign earnings into account.

2 Proving your place of residence
High-street banks and building societies generally don't lend to residents of countries that aren't signatories to the Financial Action Task Force (FATF), set up to counter international money-laundering and the funding of terrorism.
Dubai and the rest of the UAE are not currently part of FATF - which closes off many high-street banks and building societies to you as a source of finance.
3 Providing supporting documentation/proof of income
If you're resident in the UK and applying for a mortgage, lenders will ask for proof of your address and evidence of your income, and many of the application details can be supplied online. Simple.
But for expat applicants original, signed documents ("wet signatures") are required for:

the application form
the direct debit for your mortgage payments

You may not have utility bills in your name, relating to your residential address (for example if they're paid as part of your salary package)
You probably use a PO Box for mail deliveries
A reference letter from your employer can confirm your residential address. These issues are no great drama to work around, but if an experienced broker isn't handling your application, each of these delays in supplying documentation in the correct format can add another week to your application.
4 Your salary is paid in dirham
Gone are the days of expatriate packages in Dubai with sterling-currency salaries (along with fully paid-for accommodation and annual first-class flights home).
If, as is most likely, your salary in Dubai is paid in dirham, your access to mortgage funding in the UK will be subject to the European Commission's 2014 Mortgage Credit Directive (MCD).
The directive set out the rules governing the granting of foreign currency mortgages and it made things a little more difficult for expats – and continues to do so, post-Brexit, for expatriates wanting to invest in the UK.
Two key requirements of the directive are:
The borrower has the right to convert their mortgage into a different currency at any point.
A cap on exchange rate fluctuations protects borrowers from dramatic changes in the exchange rate.
These sound like very positive changes for borrowers. But the result has been that many lenders now feel they're shouldering all the risks of currency fluctuations, without enough reward for the additional dangers. Fewer lenders in the market has reduced the pressure to keep expat interest rates competitive.
Read more details about the MCD »
4 Ways British expats in Dubai can get a UK mortgage with the help of a specialist broker
If you're planning to return to live in the UK, you'll probably be looking for a residential mortgage.
We can help you work around the various obstacles, taking into account your foreign currency salary and bonuses, plus any income from other sources, for sums of up to 80-85% of the property's value.
With access to niche lenders, we can negotiate the best possible arrangement for you, for a capital repayment or interest-only mortgage, at very competitive rates despite the more limited range of options available.
In addition, for clients earning over 1.5m dirhams (£300,000) a year, or who have a net worth of over £3,000,000, we can source advantageous bespoke solutions that reflect your account value.
If you already own a home in the UK, and possibly buy-to-let properties as well, your existing mortgage(s) may have come to the end of a fixed-rate term and be reverting to your lender's significantly higher Standard Variable Rate.
Or you may have been using your tax-free Dubai salary to make additional payments to reduce the capital sum of your mortgages. That, combined with the increase in property value, will mean that there's equity available which could significantly reduce your monthly repayments if you remortgage.
We offer an independent residential refinancing service to expatriates for properties worth £150,000 or more, with terms lasting between 3 and 30 years.
The service is tailored to your specific requirements and takes into account your investment portfolio, other properties you own, and your pension funds, to give you access to flexible lending criteria and the best interest rates. We can arrange this for both residential and buy-to-let mortgages.
The refinancing can be available to you either in sterling or dirhams – or other currencies (you can change currency when it
benefits you).
For expat investors looking to the UK you might be needing finance for:
A straightforward buy-to-let property with a single tenant
Or a mortgage for a House of Multiple Occupancy (HMO) with its more stringent regulatory requirements but potentially much higher returns
New regulations introduced in 2017 by the Prudential Regulatory Authority set higher requirements for potential landlord-investors. Traditional high-street lenders will now require that landlords can demonstrate a rental coverage ratio of 145% for standard buy-to-lets and up to 170% for HMOs.
The application process can be tedious and time-consuming if you tackle it yourself, but Clifton Private Finance can access lenders who will take a broader, more business-oriented view of these investments, usually at a more advantageous rate for you, and with more favourable terms.

Our clients often see development opportunities when they return to the UK on a visit and want to find finance to be able to act on them quickly.
It's true that investment in UK land can earn impressive returns over time.
The greatest rewards– and risks – are attached to land bought speculatively on the expectation of planning permission for development being granted in the future.
Or our clients also see good returns in renovating or improving houses or flats.
Through our extensive network of specialist lenders, Clifton Private Finance can offer bridging finance solutions for both straightforward and complex development projects, starting from £100,000 for terms of up to 24 months.
Your expatriate status won't affect your access to funding, and you can oversee the progress of the project from Dubai.
How does Clifton Private Finance access the expat finance you need
There's no doubt that arranging UK finance as a Dubai resident is more complicated, in the new regulatory climate. It's frustrating when you find that traditional high-street lenders are constrained by rigid lending criteria and don't hold out the red carpet for you.
We work closely with a range of specialist UK lenders who are experienced in funding British expatriates based in Dubai and elsewhere, and who will take into account your various income streams, investments, and issues relating to currency conversions when making their offers.
We do offer mortgage services for lower-priced properties, but we are also able to service very large mortgage options and complex financial affairs.
We know that you're busy and may need to move quickly: we can often obtain pre-approval terms within 24 hours so that you don't miss out on any potential opportunities.
Book a Call with one of our experienced expat finance brokers - we'll call you at a convenient time for you
Or call us now to speak to one of the team