Categories
How to get refurbishment finance for a buy to let property
11-May-2017
11-May-2017 9:42
in Mortgage
by Admin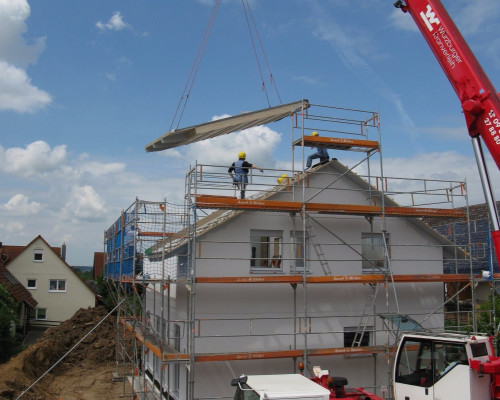 If you are a buy-to-let landlord, refurbishing your rental property can allow you to increase your rental income and boost the value of your property. Alternatively, if you are looking at buying a property to rent out, finding one that needs significant renovation can allow you to grab a bargain.
The problem is that if you need to borrow the money to carry out these improvements, it is not always obvious how to find reliable, cost-effective refurbishment finance. We explain your options and what you need to bear in mind when borrowing for refurbishment costs.
Can you use a mortgage to refurbish a buy-to-let property?
If you own a rental property with a buy-to-let mortgage and want to improve or extend the property, you might think remortgaging could help you find the money.
This may be true if you only have a small mortgage, but as the amount you can borrow will be based on the house's current value and monthly rental income, you may struggle to borrow enough for the work you want to carry out.
If you are planning on buying a property which needs renovating before it can be rented out, you will be unlikely to get a buy-to-let mortgage until the refurbishment work is complete. Instead you will need to find specialist funding often known as a refurb-to-let loan.
Using a bridging loan for refurbishment finance
Most refurbishment finance, including refurb-to-let finance, is offered in the form of a bridging loan. Bridging loans are a type of short term finance which allows you to borrow significant amounts of capital secured against a property for a variety of purposes, including refurbishment finance.
Bridging loans can be secured as a first or second charge on a property. This means you can use bridging finance to borrow more on a property where you already have a mortgage, or to raise the capital to buy a property and cover all refurbishment costs.
With a refurbishment bridging loan you can normally borrow up to 70% of the Gross Development Value (GDV) of the project, i.e. how much it will be worth once all works are completed. Loan terms are normally 1-18 months and interest is commonly rolled up to be paid when the capital is repaid.
Bridging loans can usually be arranged quickly, often in as little as 5-7 working days, making them ideal when you want to move fast with a project. They can also be secured against more than one property, allowing you to borrow more or get a more attractive interest rate.
Find refurbishment finance for a buy-to-let property
Interested in a bridging loan to fund refurbishment of a rental property? Clifton Private Finance is an independent broker specialising in bridging loans for refurbishment finance.
Our team of highly experienced bridging loan brokers have contacts across the whole of the market, meaning we can find you the best deals currently available on bridging finance. We can also arrange buy-to-let mortgages and other refinancing options for when the refurbishment work is complete.
Looking for refurbishment finance for a buy-to-let property? Call Clifton Private Finance today on 0117 959 5094 or use our simple contact form to get in touch.