Categories
How to get refurbishment finance for a buy to let property
24-November-2020
24-November-2020 23:36
in Mortgage
by Jennifer Stevenson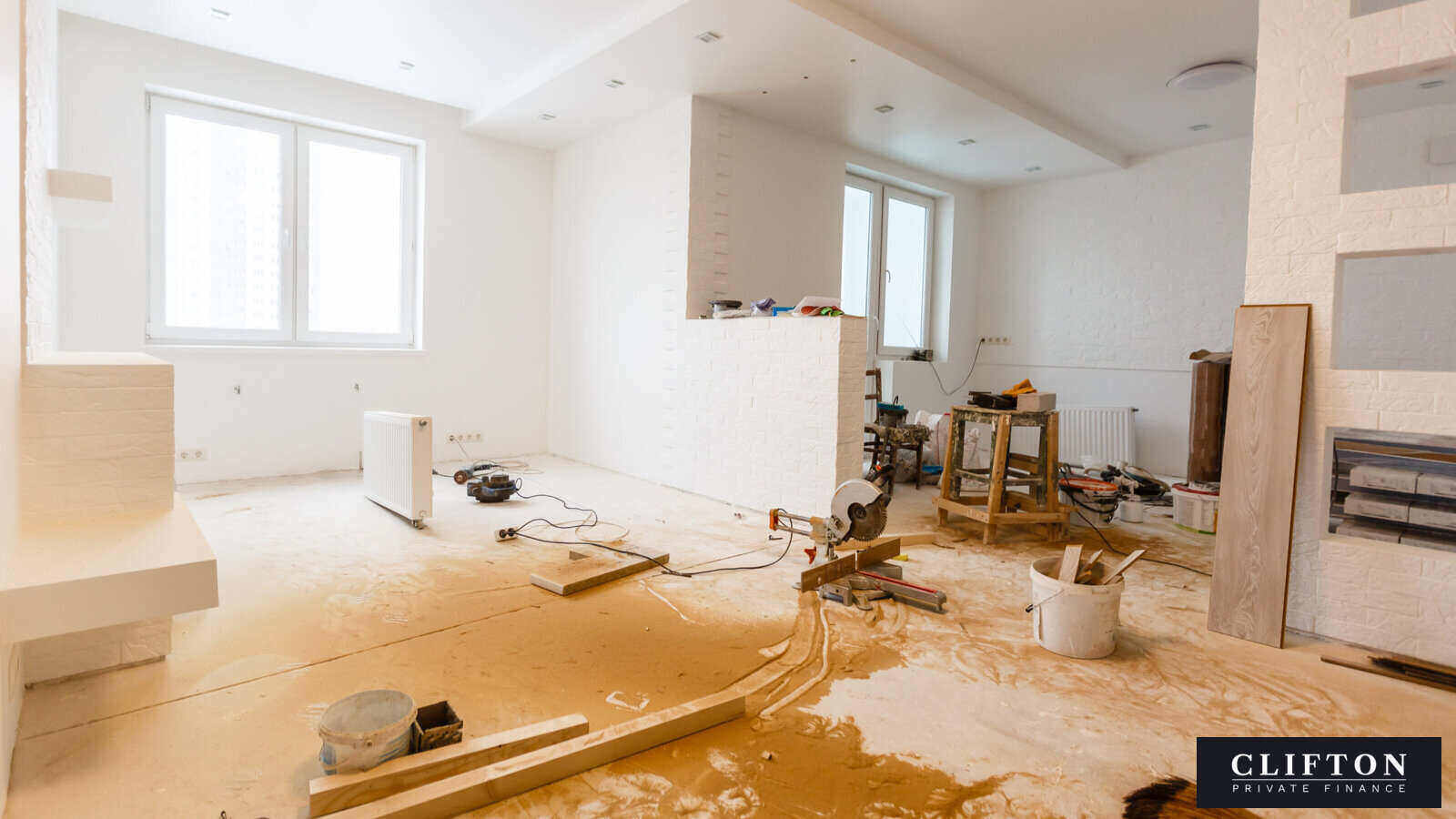 If you're looking to buy a property to generate rental income, finding one that needs significant renovation can allow you to grab a bargain.
And if you're already a landlord, refurbishing your rental property can allow you to increase your rental income, and also boosts value.
The challenge for landlords is finding finance at the right price to make renovations cost-effective. Here we'll explain your options, and show some examples of how the right kind of funding could work for you.
1 What's the difference between renovations and refurbishment?
These two terms are largely interchangeable, and could cover anything from decorating and recarpeting, to replacing kitchens and bathrooms, knocking rooms through, or adding an extension.

The important distinctions, in terms of property finance, are between works that are classified as "light refurbishments" and those defined as "heavy refurbishments".
2 Does the type of work I'm planning count as "light" or "heavy" refurbishment?
A light redevelopment/refurbishment involves non-structural, largely decorative work to a property, which doesn't require planning permission or have to comply with building regulations. Such as upgrading bathrooms and kitchens and replacing floor-coverings.
If you can keep to a tight time-scale for the renovations, bridging finance will work well for your light refurbishment work.
A heavy refurbishment is any project where the total cost will be more than 15% of the value of the property and it involves major structural changes, including altering internal supporting walls or building an extension.
To cover this more extensive type of work, and allow time for the necessary planning approvals, you will need bridging finance running for longer than the standard maximum of 12 months. Most lenders can offer up to 18 months, and some will lend for up to 36 months.
3 Can you use a mortgage to refurbish a buy-to-let property?
If you own a rental property with a buy-to-let mortgage and want to improve or extend the property, you might consider remortgaging (extending your mortgage) to finance the work. And there will be costs associated with rearranging your mortgage if it isn't already coming to the end of an agreed term.

Financing via a mortgage extension may be possible if you only have a small mortgage on the property. But the amount you can borrow will be based on the house's current value and monthly rental income, so you may struggle to borrow enough for the work you want to carry out.
If you're planning on buying a property which needs renovating before it can be rented out, you will be unlikely to get a buy-to-let mortgage until the refurbishment work is complete. Instead you'll need to find specialist funding often known as a refurb-to-let loan.
While you're here, check out our property insurance services to make sure you're getting the right cover for your buy to let property.
4 How does bridging finance work for refurbishments?
Most refurbishment finance, including refurb-to-let finance, is offered in the form of a bridging loan. These are a type of short-term finance which allows you to borrow significant amounts of capital secured against a property for a variety of purposes, including renovations.
Bridging loans can be secured as a first or second charge on a property, or more than one property - which could be the property you're buying, or a home you already own, or possibly both of them.
With a refurbishment bridging loan you can normally borrow up to 70% of the Gross Development Value (GDV) of the project, that is, how much it will be worth once all works are completed. Loan terms are normally 1-18 months and interest is commonly "rolled up" to be paid at the end of the loan term when the capital is repaid.
Bridging loans can usually be arranged quickly, often in as little as 5-7 working days, making them ideal when you want to move fast with a project. Securing bridge finance against more than one property allows you to borrow more or get a more attractive interest rate.
Read our full guide to bridging loans, here.

5 Will I qualify for refurbishment finance for my buy-to-let?
It depends on whether you own the property already, if you're looking for finance to purchase as well as renovate, and how extensive are the necessary works.
This is a fairly complex set of variables, so you will find it extremely helpful to make use of an experienced property finance adviser, such as Clifton Private Finance.
Our team of bridging loan brokers have contacts across the whole of the market, which means we can find you the best deals on the short-term finance you need. We can also arrange buy-to-let mortgages and other refinancing options for when your refurbishment work is complete. Give us a call and we'll arrange a no-obligation discussion with one of our advisers.