Categories
Investing In a New Kitchen? How Much Value Will It Add to My House?
16-August-2021
16-August-2021 13:22
in Development
by Sam Hodgson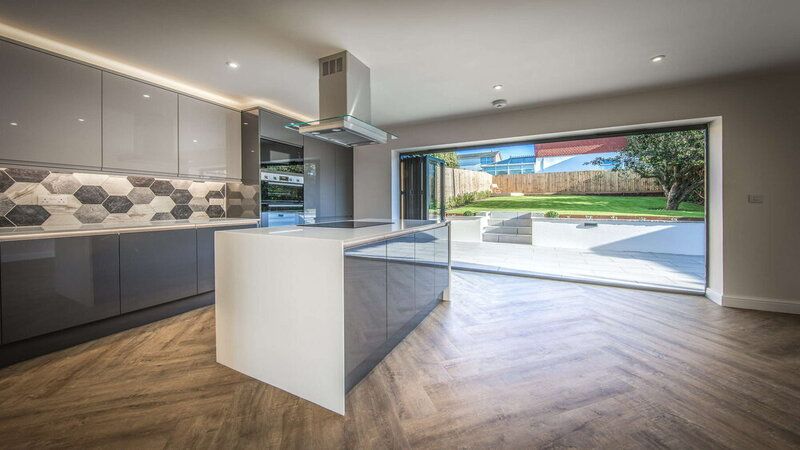 A beautiful kitchen completely transforms the look and feel of a home. It's the first thing that stands out to buyers, and the last thing they remember, setting the tone and style of the rest of the property.
No matter the culture, country or time period, the kitchen is always the heart of the home. Preparing and eating food brings households and communities together – it's where life happens.
With the rising popularity of open-plan kitchen-dining areas, the kitchen blends with living areas and becomes the cornerstone of family and social living.
This is why kitchen refurbishments can significantly increase the value of your property. From a lick of paint and some new cabinet handles to a fully-fledged kitchen renovation, a modern, attractive kitchen can ensure your property is reaching its full potential value.

I spent the most amount of time designing and planning the kitchens - even more than the floorplans.

- Architect Andrew Minto of residential property developer, Landhaven, on their recent, award-winning kitchen designs.



How much value can a new kitchen add to your home?
There are a few key factors to think about when considering a kitchen development and whether or not it will be worthwhile if you're selling your home:
How much will it cost?
A brand new kitchen can easily cost £20,000, and high-end bespoke designers like Smallbone charge closer to £50,000 or £100,000, and so you need to consider whether your property has the equivalent value potential to make it worth the money and time you'll put in.
Once you get started it's easy to get carried away and there really are no limits to how much you can invest. Gorden Ramsey spent £500k on his new kitchen back in the early noughties.
Some DIY painting and new cabinet faces on the other hand could only set you back a few hundred pounds and could be a much more cost-effective renovation.
Remember that you can use home improvement loans to fund your renovations, and you could pay these back when your house sale completes.
How much value will it add to your home?
The Royal Institution of Chartered Surveyors (RICS) estimates that a new kitchen can add approximately 4% to the value of your property.
This figure will fluctuate on a huge range of factors but gives you a general idea of what to expect.


A spectacular kitchen goes beyond economic value - it has the power to form an emotional connection with a buyer.

It captivates the heart. It brings the wow factor.

And whether a house costs £500k or £550k starts to pale into insignificance when you've already fallen in love with it...
- Architect Andrew Minto of residential property developer, Landhaven
Compare it to your property value
It doesn't take a maths whizz to work out that 4% of £750k is a lot more than 4% of £250k.
Think about how much you are spending versus how much potential value your property has. If the best houses on your street are capped at a certain value, then yours might not surpass that threshold even with a brand-new kitchen.
But if your house has an outdated interior while being in a desirable area, the kitchen is the most important room to upgrade and could get you closer to the higher property prices in your location.
What's your existing kitchen like?
If your kitchen is already fairly neutral and doesn't scream for an update, then a new kitchen might not make the impact you'd expect.
Turning a good kitchen into a great kitchen can cost a lot of money – a similar amount as turning a bad kitchen into a good one - and yet the value increase for each could be considerably different.
What are the most important kitchen improvements to make? Top Tips:
Cabinets – painting or replacing the doors and handles can completely transform the look of your kitchen, without the cost of replacing the entire structures.


Lighting – try and make use of the natural sunlight in your kitchen and invest in the overhead and under-cabinet lights. A kitchen should be bright but calming and good lighting will help you achieve this.


Appliances – you might not need to spend a fortune on new appliances for them to look modern, clean and sleek. Adding in some fancy gadgets can give your kitchen a modern feel provided it doesn't clutter your kitchen, and you take them with you when you move.o


Flooring – keeping things simple goes a long way to making your kitchen look clean, sleek and stylish, especially when it comes to flooring. If it's old and worn, stylistically outdated or just not fitted very well, then this should be near the top of your list.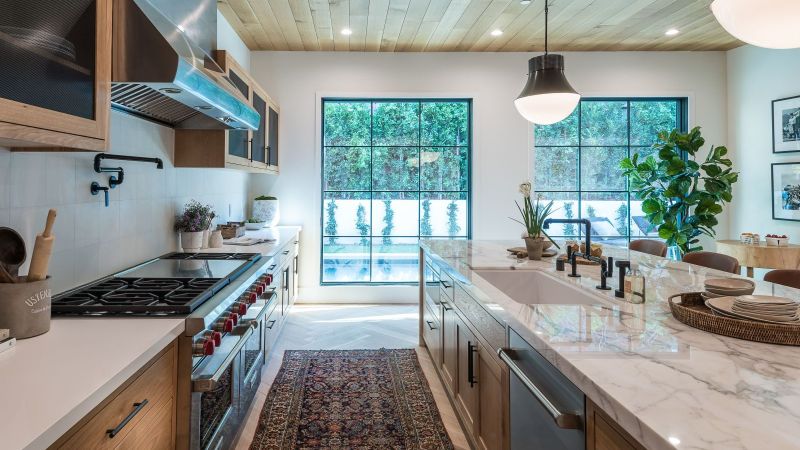 DIY or a Professional Job?
This question depends on your skills and experience, but if you can do some or all of your kitchen renovation yourself you could save thousands in costs.
Easier jobs like fitting shelves, painting the walls, re-tiling or changing your worktops could save you money, as long as your work is up to high standards.
Consider what jobs are reversible if you get them wrong, so that you can at least try again or get a professional in if things don't go to plan.
If you're tackling bigger jobs, consider the investment you'll need to make in tools, supplies and materials if you don't have them already and add them to your costs.
Don't forget to consider...
Speed of sale
Even if the return on your investment for your kitchen renovation isn't as great as you'd hoped, it could still help facilitate a quick sale when you put it on the market.
Potential buyers are likely to jump at a property that's ready to live in and doesn't need any major renovations or changes. It could speed up the process of selling your home, or at least give you more of a guarantee that it will sell.
Living while renovating
If the property is your main residence, then you'll likely be living in it whilst upgrading your kitchen.
If you're flexible with your cooking styles and don't mind the odd take-away or camping stove solution, then you might be able to manage.
However, if you depend on your kitchen and think your renovation might be a long-term project then this is a crucial factor to consider. Keeping your food cool without a fridge will become a problem if you don't live close to a local shop, for example.
Prepare for the unexpected
When doing your cost calculations, prepare for things to go wrong.
Particularly if you're DIY-ing, you need to bear in mind that things might cost more, take longer, and go wrong more often than you'd expect.
Keep things in-style
Make sure to consider the style of the rest of your property when commencing your kitchen renovations.
A sleek, modern kitchen is great, but if it jars with the rest of your home's aesthetic then it might not be worth the investment.
Also, a kitchen that's too quirky, distinctive or bold might clash with a prospective buyer's personal taste and put them off, so it's best to keep things fairly neutral if your creative ego can bear it.

What alternatives are there to installing a new kitchen?
If your kitchen is one of the best rooms in your home but your property still isn't living up to its potential value, there are some good alternative developments to consider to get you there.
Convert your basement into a living space


Convert your loft into an extra bedroom


Split a house into rentable flats


Convert your garage into a living space (check what planning permission you will need)


Add a conservatory to your garden


Revitalise your garden or outside space


Refurbish your main bathroom


Open plan living: knock down a wall (as long as it's not load-bearing)


Installing solar panels or central heating
If you're not sure whether your house would benefit from these types of redevelopments you could always speak to a property valuer or a specialist estate agent to get a better understanding of your position.
If you're renovating one or more buy to let properties, make sure to read our related blog: How to get refurbishment finance for a buy to let property.
View our related case studies to see how we've already helped people financing their renovations:
Financing your renovations
If you need a bridging loan to carry out your renovation and you're not sure if you're eligible, speak to our team on 0117 959 5094 or complete our contact form below and we'll be happy to outline your options.
Have a look at our renovation mortgage services to get an overview of how we can help.
At Clifton Private Finance, we can also find the best mortgage for your next property purchase, whether it's a buy to let investment or a new family home.
Speak to us today to find out more.