Categories
How Fast Can I Get a Bridging Loan
02-June-2020
02-June-2020 11:45
in Bridging
by Jennifer Stevenson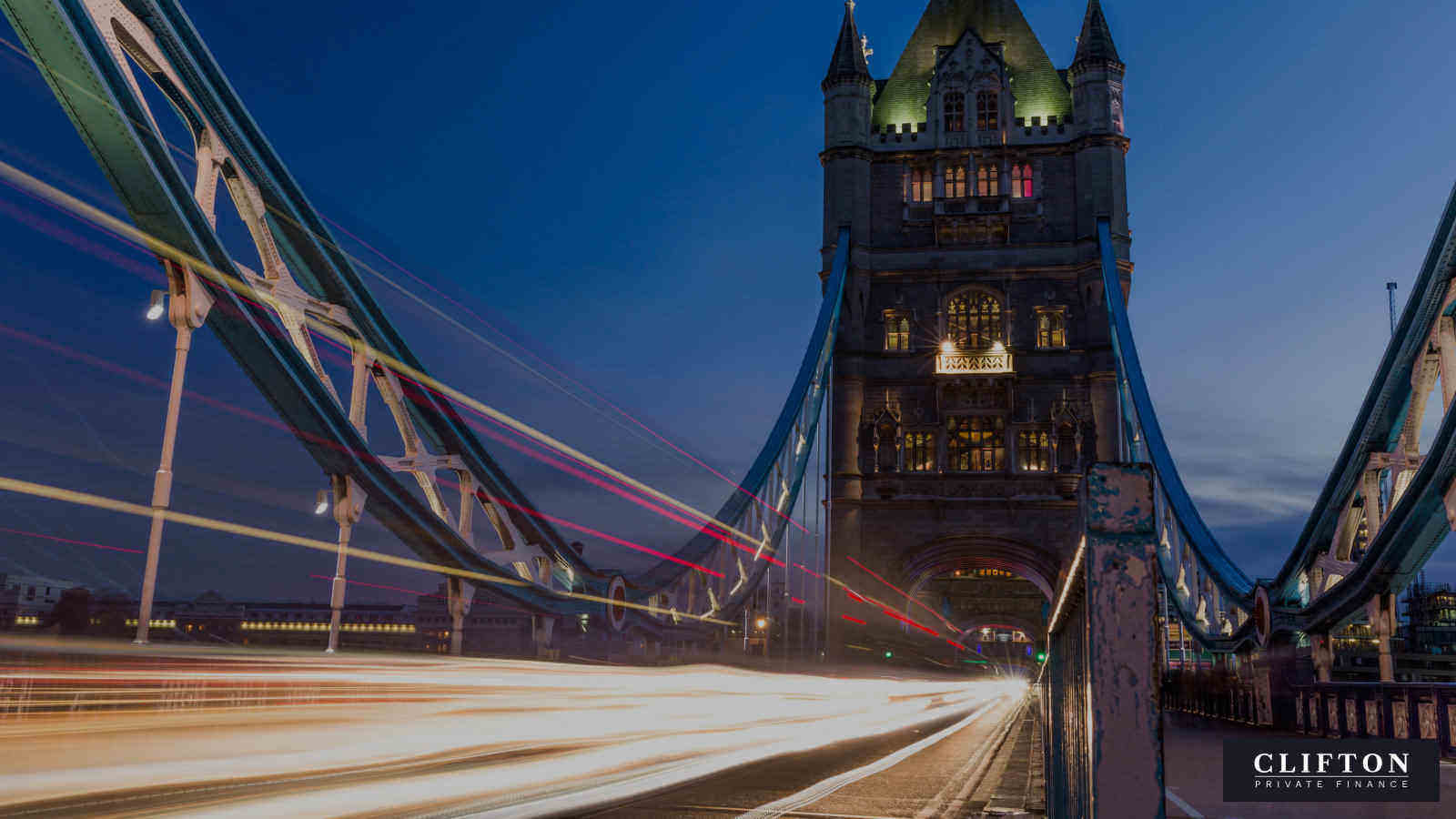 When the property market's strong, cash buyers are typically in pole position to acquiring in-demand property.
And when the market is nervous, and fewer properties are coming up for sale, sellers may be willing to discount – but they will only want to consider fully-qualified buyers.
So either you have cash in the bank account ready to go, or you need to be able demonstrate that you can arrange finance quickly - the challenge is that getting a traditional mortgage can take time to arrange.
How long does it take to arrange a mortgage?
The standard mortgage approval process is generally supposed to take "between 18 to 40 days". But the reality is that in most cases it takes far longer than this.
Certainly, if you ask around, it seems to bear little relation to anyone's personal experience. On finance forums you'll find mortgage applicants talking about 12 weeks or more.

The time taken to complete a mortgage from start to finish will depend on a number of factors. Mortgage lenders are subject to their own internal resource contraints which are often impacted on how competitive their products are in the market. So while you may be getting a great mortgage rate, the downside is that there will be a lot of other people in the queue when it comes to mortgage processing.
But processing proof of identity, proof of income, salary slips, credit checks and employers' references, as well as the valuation of the property, and the various legal checks that are required by the lenders legal team and your solicitor can make for a time consuming process.
And any failure to present the right supporting documentation, in the right format, can add days or weeks.
Fortunately for buyers there is an alternative way to source funding for a purchase.
What Is a bridging loan?
A bridging loans is a type of fast, short-term secured borrowing which allows a buyer to move quickly when they need to.
They're "secured" for the lender – usually against the value of a property: either a property already owned, or the one being purchased. Or sometimes a "charge" is taken out against both properties to achieve the loan-to-value (LTV) ratio you need to minimise the cost of your borrowing.
That's why they're faster to set up than long-term mortgage finance.
It's much quicker to establish the value of a bricks-and-mortar asset, than to verify employment status, income and affordability, and credit ratings.

How much can I borrow - for how long?
Bridging loans solve problems for buyers because they offer:
Loans from £25,000 upwards
Up to 70% of the value of the property (sometimes more, on investment properties, or in particular circumstances)
Flexible loan terms, from as short as one month, or up to a year for a home loan (which may be extended)
Or up to 3 years on commercial / investment properties
Although bridging loans generally have higher interest rates than longer-term mortgages they can be used more flexibly.
You can get a bridging loan for a property that is:
For residential or commercial use
Considered "unmortgageable"
Only going to be owned for a short period of time

And there's help with managing the cost of bridging loans:
Interest can be "rolled up" and paid at the end of the loan term to avoid additional monthly payments
Low arrangement fees are usually around 2% of the total capital borrowed.
See our guide to bridging loan costs
HOW QUICKLY can I get a bridge loan?
This will depend on what you're trying to do. Buying a residential property for your own use is a "regulated" transaction. The typical completion time of a regulated bridging loan can range from 4 to 6 weeks.
If the property purchase is for investment purposes, then completion can be much quicker than this. In some circumstances it can be as quick as 5 working days however to meet this kind of timescale expect to pay more in fees as a lender and the solicitors involved will need to make your case a priority. It will also depend on the situation. A good advisor will know which lenders are going to be able to respond quickest for your circumstances.

The variations in terms of bridging loans can have important implications for borrowers, and for homeowners (regulated loans) you must get independent advice from a mortgage advisor.
And commercial / investment borrowers are also wise to get advice on the best lending available in the market.
When is a bridging loan the solution?
1 Trading up before a sale has completed
You've found the perfect new home that suits you: bigger, for a growing family / in the right location, for a shorter commute / with a bigger garden, or on the right side of the street…
But the sale on your current house isn't yet signed and sealed.
For many people hoping to buy the home they will live in for many years, paying a bit more for short-term finance to secure the right property is well worth it.
(The experience of missing out on "the perfect place" is all too common, followed more months of house-hunting before settling on a property that's more expensive, or needs the kitchen or bathroom to be updated. Which costs the same as bridging finance might have done…)

2 Downsizing
If the kids have moved out and you're rattling around in a house that's bigger than you need, or with more garden than you want to cope with, you may be wanting to "downsize" or "rightsize" to a more convenient location, or nearer to family.
The "perfect" home right next door to relatives doesn't come up often: you need to be able to purchase quickly – perhaps even before you've put your current house on the market.
And / or you might need to do some updating on your current home to ensure it finds its best price.
Or the home you're hoping to buy needs substantial redecorating / renovations and you don't want to live amongst paint tins and builders' buckets.
A bridging loan can allow you to make an easy one-move transition, avoiding the need for temporary rented accommodation and the expense of two removals and temporary storage.
3 Buying an "uninhabitable property"
Even a million pounds (in London) may not buy you a house that you can get a mortgage on – if it doesn't have a working kitchen and bathroom (and usually electricity and central heating).
This is where bridging finance comes in: to cover the gap (which may be as short as a month or two) between buying and getting the necessary remedial works done so you can onto a standard long-term mortgage.

4 Buying a property at auction
Some of the most interesting and unusual homes are sold at auction, as well some absolute-bargain repossessed properties.
Property auctions used to be considered the preserve of bold developers willing to take a punt with a suitcase of their own cash. But well-organised homeowners and would-be landlords can still get involved – if they know in advance how to get their finance.
The four-week gap between publication of the catalogue and auction date is enough time for a nimble solicitor to do the property searches, and for you to get the property surveyed – or at least to visit with a knowledgeable builder.
But the gap between hammer-fall and payment deadline (usually between 14 days and six weeks later) is not long enough to get mortgage finance set up. Plus (as above) many auction properties don't meet the "habitable" criteria of a mortgageable property.
Bridge finance is the effective solution.
5 Extending the lease term on a leasehold property
A small number of leasehold property owners find themselves trapped sitting on an asset with declining value.
Many properties (including flats in London) are sold leasehold rather than freehold. But as soon as the remaining period on the lease approaches 80 years or less, the property begins to lose value significantly.
Get expert advice on setting up short-term finance quickly
There's no shortcut to detailed market knowledge and a solid understanding of how the structure of bridging finance can suit individual circumstances.
Call us and talk to one of our expert bridging loan advisors, who will be happy to talk through the options with you: