Categories
Bridging Loan Costs: A Complete Guide to Rates & Fees
20-August-2020
20-August-2020 13:20
in Bridging
by Jennifer Stevenson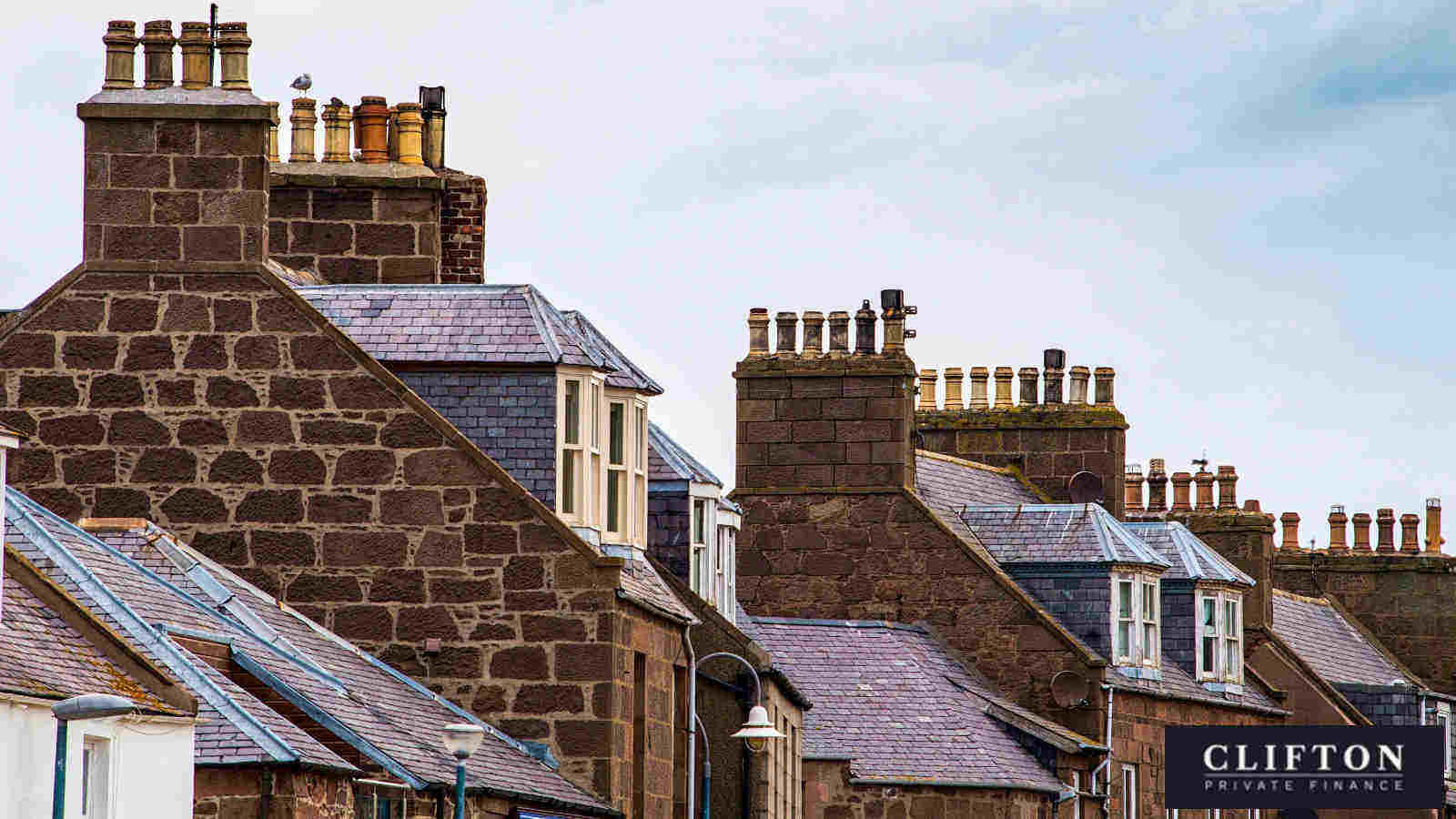 Fast and flexible short-term finance can get property buyers out of a hole. And it's probably more affordable than you think. Read our chapter-and-verse guide to the cost of short-term finance.
Bridge finance used to be regarded as a niche form of property finance for high-flyer developers and investors. But short-term finance is now mainstream, and it's used by everyone from doer-uppers buying at auction to mum-and-dad downsizers.
Is a bridging loan expensive?
Most first-time bridging borrowers will have friends and colleagues telling them that this kind of short-term property finance is woundingly expensive. The advice often comes from people who have never used bridge finance, or did it years ago when lending rates were significantly higher.
We're not here to twist your arm. No responsible broker will persuade you to take on borrowing that you don't want or can't afford.
Many people use bridge finance to act quickly on purchasing, and count their discount on price as paying for the cost of the financing.
This type of mortgage finance isn't cheap. But it is flexible, and fast to set up. And you only pay for the borrowing for as long as you need it, and then refinance more cheaply.
Bridge finance to buy at auction
This couple needed a bridging loan to buy a Grade II-listed farmhouse in Kent at auction – which they planned to subdivide into a holiday home and a home for themselves. Finance was secured in time to complete post-auction payment, with the eventual sale of their current home as the agreed exit. Read more »
How much does bridge financing cost?
The total cost of a bridging loan costs is made up of the interest rate you'll be paying, how long you have the loan for, plus a number of different fees and admin costs that can seem less-than-transparent.
We'd like the costs to be less complicated – but we can't reorganise the entire mortgage industry. So here's our straightforward guide to all the costs involved in bridging finance – and how you can get them cheaper.

1 The interest rate
This is probably the top-line figure you're looking at first. This cost DOES depend on a number of key factors: see below.
Bridging finance interest is quoted as a monthly rather than an annual rate. This isn't to disguise the rate, but because you may not have the loan for as long as a year. After the usual minimum term of the first month, you can pay back your finance at any time.

Your indicative cost statement will usually quote costs for a 12-month term but many people repay long before then. You usually pay interest only for as many months as you use the borrowing facility. Some lenders will only charge interest up to the actual day you repay (not rounded-up to the end of the month, as with a mortgage).
What determines your interest rate?
Interest rates are linked to the Bank of England base rates, but they vary from lender to lender according to the kind of properties and the type of clients they're comfortable working with. Some private lenders are quite relaxed about borrowers with less-than-perfect credit records – they're more focused on the value of the property the lending is secured against.
An experienced mortgage brokerage (we're one of them), with good connections across the industry, will take your application to the lender they know will consider your circumstances most favourably.
Current bridging loan interest rates: With Bank of England base rates still extremely low, current rates (August 2020) range from:
LOWEST: around 0.48% for LTVs below 50% on properties that don't require a substantial amount of refurbishment work. A clean credit rating also works in your favour but these rates are still available to borrowers with a couple of minor blips on their credit rating – if the repayment strategy is a straightforward sale of a property.
HIGHEST: around 0.95% for 75% LTVs, on properties requiring heavy refurbishment work (where the lender's capital is more at risk while works are in progress).

These rates have stayed largely unchanged over the course of the 2020 pandemic. What has changed is that the lenders offering the highest LTV loans reduced their willingness to commit to a 60% maximum.
Most lenders have now restored their 70-75% LTV loan offerings, but obtaining higher than that is still very difficult.
How much you want to borrow, and how long for: If you've already got your "exit" strategy in place (for example, a buyer has already made you an offer for the property you'll be selling to repay the loan) your broker may be able to find you a lower rate.
Condition of the property / what you're planning to do: The riskier the proposition, the higher your quoted interest rate is likely to be.

If structural work is needed there may be a period in the midst of building works (say when a roof is being replaced, or a back wall has been knocked out to build an extension) when the property is actually worth less than the original price you paid.
Is it a regulated or unregulated loan: If the property is your personal home, or the home of a family member, the loan is regulated by the Financial Conduct Authority, to protect you. There are fewer regulated lenders in the market, so it's possible your options will be more limited.
But more hoops to jump through means a lender's money is safer and rates are generally lower than for unregulated loans. A good broker will go hunting across the market for the best deal for your circumstances.
Location of the property: If it's in a remote rural location a lender may feel that it could be harder for you to sell or get a mortgage to repay the bridging loan, so the interest rates offered could be higher to reflect that risk.
Regrettably, properties in northern Scotland and rural North Ireland are harder to find finance for.
Your credit history: in general, bridge finance lenders are less focused on your personal financial circumstances than the value of the property. If you have a poor credit rating you may still get bridging finance (when you might struggle to get a mortgage), but it could be at a slightly higher rate.

How will your bridging interest be charged?
On an unregulated loan, (say, secured against a rental property) you can choose to pay the interest monthly to prevent it accumulating, if you have sufficient cashflow to cover that. Or you can choose to use your cash for other purposes (such as paying for refurbishment works) and have the interest "rolled up" into the total amount of the loan, to be repaid at the end.
The interest on regulated loans is always rolled-up for repayment at the end of the loan period (to minimise monthly payment stresses on a homeowner who's also paying a mortgage).
Your mortgage broker will advise if the interest on your proposed interest is charged as rolled-up interest, or retained interest. Rolled up interest is compounded, but is cheaper than retained interest which is charged at a rate assuming you will have the loan for the full term.
2 Survey fees
(Or valuation fees.) Just as with a mortgage, your bridging lender will need to be assured of the market value of the property their loan is secured against – and they pass on the cost of that valuation to you.
Surveyors charge their fees on a sliding scale according the value of the property and the cost of any work they're assessing that needs to be done. Survey costs range from £265 for a property costing £100K that just needs light refurbishment – average costs are around £500.

COST SAVING Some lenders are willing to save on sending out a surveyor by doing a "desktop valuation" (or AVM: automated valuation model). This will usually be if your LTV is low (less than 50%), or they're very familiar with your type of property. A good broker will know if this may be an option for you.
3 Legal costs
There are legal costs for both you and the lender.
Both parties need to be assured that there's nothing problematic about the ownership of the property. And for you, the borrower, there are important legal implications in having a bridging loan secured against your property: you need independent advice on that.
Plus the paperwork: bridging loans are recorded on the charges register for the property held at the land registry, so there are legal costs for doing that. Again, lenders pass on their legal fees to you. An average cost of the lender's legal fees would be around £850 + VAT for a property valued up to around £250K
COST SAVING It may be possible to reduce your own legal fees by having "joint representation" by the same solicitors working for the lender. Your mortgage advisor will be able to tell you if this will be possible.

4 Your lender's fees
A facility arrangement fee of 2% is standard across the mortgage industry. It may be 2% of either your net or gross loan: a gross fee will be more expensive. Most of the lenders we use charge just a 1.5% arrangement fee, on the NET loan.
There's also a lender's assessment fee (sometimes also called a loan drawdown fee or an administration fee) of around £295 (it can vary according to the number of properties involved).
Plus there's a cost for removing the legal charge from your property (or properties) when your loan is repaid: the redemption fee is usually around £120.
Some lenders also charge an exit fee of about 1.25% when the loan is repaid – we generally avoid working with those lenders.
And let's not forget the telegraphic transfer fee to cover the cost of transferring funds: usually £25 – lenders pass that on to you as well.

5 Your broker's fee
Finally, that's us. Contrary to expectation, the broker's fee is usually the lowest of the professional fees associated with bridging loans.
We typically charge a flat fee of £995 for setting up the finance on your behalf.
Does it sound like a lot? You'd need to be sitting in a brokers' office to see the amount of work that goes into an adviser finding the cheapest bridging finance to suit your individual circumstances. And then pushing through all the administrative work to get the money into your account as quickly as possible.
If you've had the experience of looking for the best deal on a standard mortgage, and then handling the paperwork involved in the application, you'll probably consider this money well spent.
Use our bridging loan calculator
Get an approximate idea of what a bridging loan might cost you. Bear in mind that a broker will be able to fine-tune it to your circumstances:

Which bridging loan costs need to be paid upfront?
Survey fees
Legal fees
Broker's fee
Everything else, including the interest, can be "rolled up" into the loan and paid at the end of the term.
How can I get a cheaper bridging loan?
A good broker will look at all the possible scenarios before they start approaching lenders.
If you still have a small outstanding mortgage on a property you want to use as security, a bridging loan against that property will be a "second charge" loan, charged at a higher interest rate. It might work out cheaper to take out a larger bridging loan which repays the remaining mortgage amount but which has a lower "first charge" interest rate.
If you're buying a property before selling one that you already own, or you own a number of investment properties, it may be possible to secure the loan against multiple properties and get a better interest rate.

What are the pros and cons of a bridging loan?
It's fast: a Decision in Principle within 24 hours and usually a maximum of three weeks from start to finish (unless it's a particularly complicated deal).
It's flexible: bridging lenders will often consider a wider range of property conditions and buyers' financial profiles than more conventional lenders,
It effectively turns you into a cash buyer.
Yes, bridge finance is an additional cost – but people who've used it believe that the the expense has been worthwhile in helping them to achieve their aims.
Do I qualify for a bridging loan?
Yes – if you have sufficient equity in an asset to secure the loan, and a clear exit plan for repaying it.
Your exit plan might be the sale of a property, or a mortgage granted on a property that has now been renovated to mortgageable standard.
If you have less-than-perfect credit record you can still get bridge finance. Many private lenders are focused solely on the value and location of the property they're lending against, and are happy to lend to clients with a credit rating that traditional lenders wouldn't consider.
You may still be offered a bridging loan if you have no regular income – if you have a good LTV on the asset you're offering as security.
As part of the application you'll be asked for details of your income, expenditures, assets and liabilities. Actual proof of income will depend on whether the bridging loan is regulated (it it's the property home for you or a family member).
How do I apply?
You may be able to find bridging finance directly from a high street bank or building society. But there are other private lenders who are only accessible via broker intermediaries (such as Clifton Private Finance).
This is a fairly complex type of finance and you need to look beyond the headline interest rate to get the finance that suits your circumstances best.
A well-connected broker will know of all the lenders available to you in the market, and will "package" your application so it meets the criteria of the most appropriate lender for you, so that you get a loan offer back within a matter of days.
Contact our specialist bridging finance team at Clifton Private Finance:
More details of our bridge finance service
And if you've found this blog useful, do pass it on