Categories
Should I Use An Expat Mortgage Broker Or Go Directly To A Lender?
24-November-2022
24-November-2022 10:38
in International
by Sam Hodgson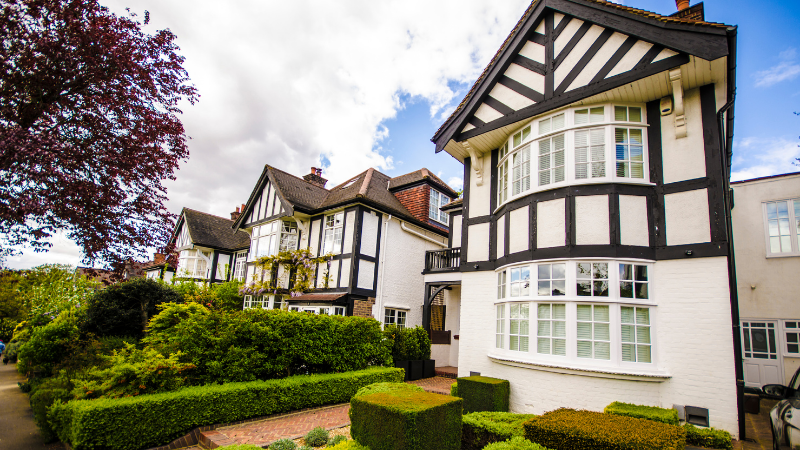 If you're an expat looking to purchase or remortgage a property in the UK, a common question is whether it's best to secure your expat mortgage directly through a lender or approach an expat mortgage broker.
Although you'll ultimately have to speak to a specialist expat lender regarding the mortgage application process, finding one and sifting through the best expat mortgage deals can be difficult and time-consuming.
So how do you decide, and more importantly, how can you get the ball rolling if you're keen to get things moving quickly?
Why are expat mortgages more difficult to get?
If you're living outside of the UK but buying property here, you won't be able to go to a high street lender for a standard residential or buy to let mortgage like a UK resident can.

The mortgage application process for expats is more complicated for several reasons:
Your expat status can be an administrative burden that many lenders aren't equipped to handle. They'll need to make extensive identity and employment checks to offset any risks, and many are just not prepared to do this.
If you're earning in foreign income, or your income structure is complex, this burden is amplified even further.
The risk of fluctuating exchange rates can also put many lenders off.
Expat mortgages often come with higher rates, stricter affordability checks and larger deposit requirements.
You need to find a mortgage lender that specialises in mortgages for expats and will be more willing to take your special circumstances into account.
Can I approach an expat lender directly?
Yes, it is possible to get an expat mortgage by directly approaching a specialist expat lender. There is a selection of UK banks that cater for expat borrowers and cater for the extra difficulties they face. If you already understand the expat mortgage market, have a sizeable deposit, and are sure of getting the best deal, you can bypass a broker and go straight to a bank.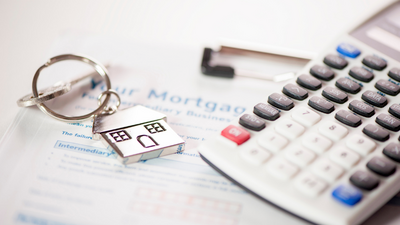 Can I compare UK expat mortgage rates online?
An expat mortgage is a niche product, so they are not readily available to browse and compare on comparison sites based on interest rates, terms and fees.
To compare expat mortgages effectively by yourself, you'd need to approach each lender individually and go into detail about your circumstances and objectives each time – and it can be a slow, arduous, and frustrating process, especially if an application is refused and you must start the process again from scratch.
Many expats use a specialist expat broker instead of trying to go directly through a bank or building society.
What are the benefits of going through a specialist expat mortgage broker?
Many mortgage brokers specialise in expat mortgages and can negotiate a more favourable deal for you than you would otherwise get by going direct to one lender. They often have access to broker-exclusive rates and terms and will take much of the hard work off your shoulders.
Brokers know the best rates going on the market at any point and will do the shopping around for you.
They know the specialities of every lender and can match you to the right lender depending on your needs – from complex applications to the need for a quick turnaround and everything in between.
They can save you valuable time, making lighter work of the complex paperwork you'll be required to complete, ensuring you don't get confronted with unexpected obstacles.
If you fall into a 'higher risk category, a broker will connect you with a specialist lender who your circumstances won't put off – so if you're self-employed, have complex income, poor credit history, or are in between jobs, you can be more confident your mortgage won't be refused.
Going through a broker will shorten the completion process considerably if you're looking for a quick turnaround or don't have lots of spare time.
Can an expat mortgage advisor get me the best rates?
The short answer to this is yes. They'll know the best rates available on the expat mortgage market at any given time and the most favourable lender for your situation.
So, whether you're looking to remortgage, buy to let, want an interest-only mortgage, or are in a complex income situation, they'll get you the best rates, terms, and fees available.
How long does an expat mortgage take to complete?
Typically, an expat mortgage application does take longer than a standard UK resident mortgage due to all the international 'red tape'. Extra paperwork is required on the underwriting and legal side, and there's usually a little more going back and forth.
A UK resident can get a mortgage completed in as little as 3 weeks, but in most cases, an expat mortgage application will take up to 8 weeks to be signed off.
This is where the best expat mortgage brokers make all the difference, anticipating all the turns in the road and helping you to get through the process as seamlessly and quickly as possible.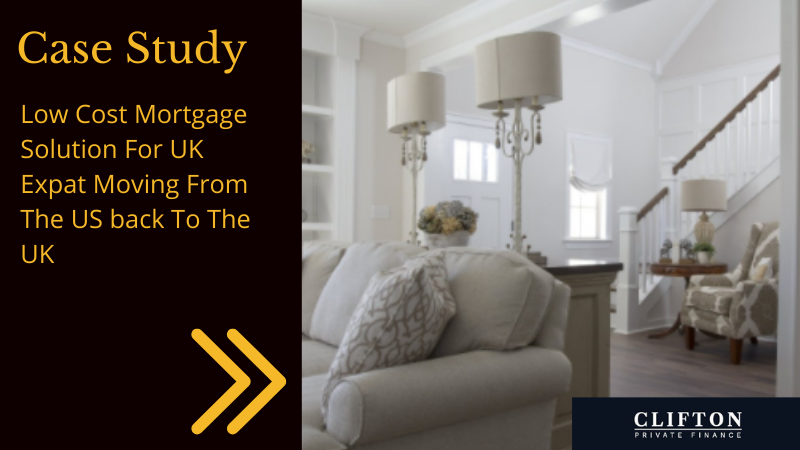 Speak to an expat mortgage advisor today
Here at Clifton Private Finance, we specialise in expat mortgages – it's what we do, day in and day out.
Here's how it works
You can call us now or book a free, no-obligation consultation at a time to suit you.
One of our specialist expat advisors will ask you some questions, fully understand your situation and needs, and then get to work to find you the best deal.
They'll organise a follow-up call to present you with the best options.
As soon as you're happy with their recommendation, they'll secure your DIP (Decision in Principle) and guide you through the underwriting, valuation and legal process.
From start to finish, we pride ourselves on giving our clients outstanding service and look forward to hearing from you

soon.
Check out our useful expat mortgage document checklist here.
Contact us today to arrange a convenient time for an in-depth first discussion with one of our specialist brokers and see how we can help:
Or click here to make an online enquiry with us.