Categories
UK expat living in Portugal? 4 ways we help with a UK mortgage
14-November-2019
14-November-2019 17:24
in International
by Jennifer Stevenson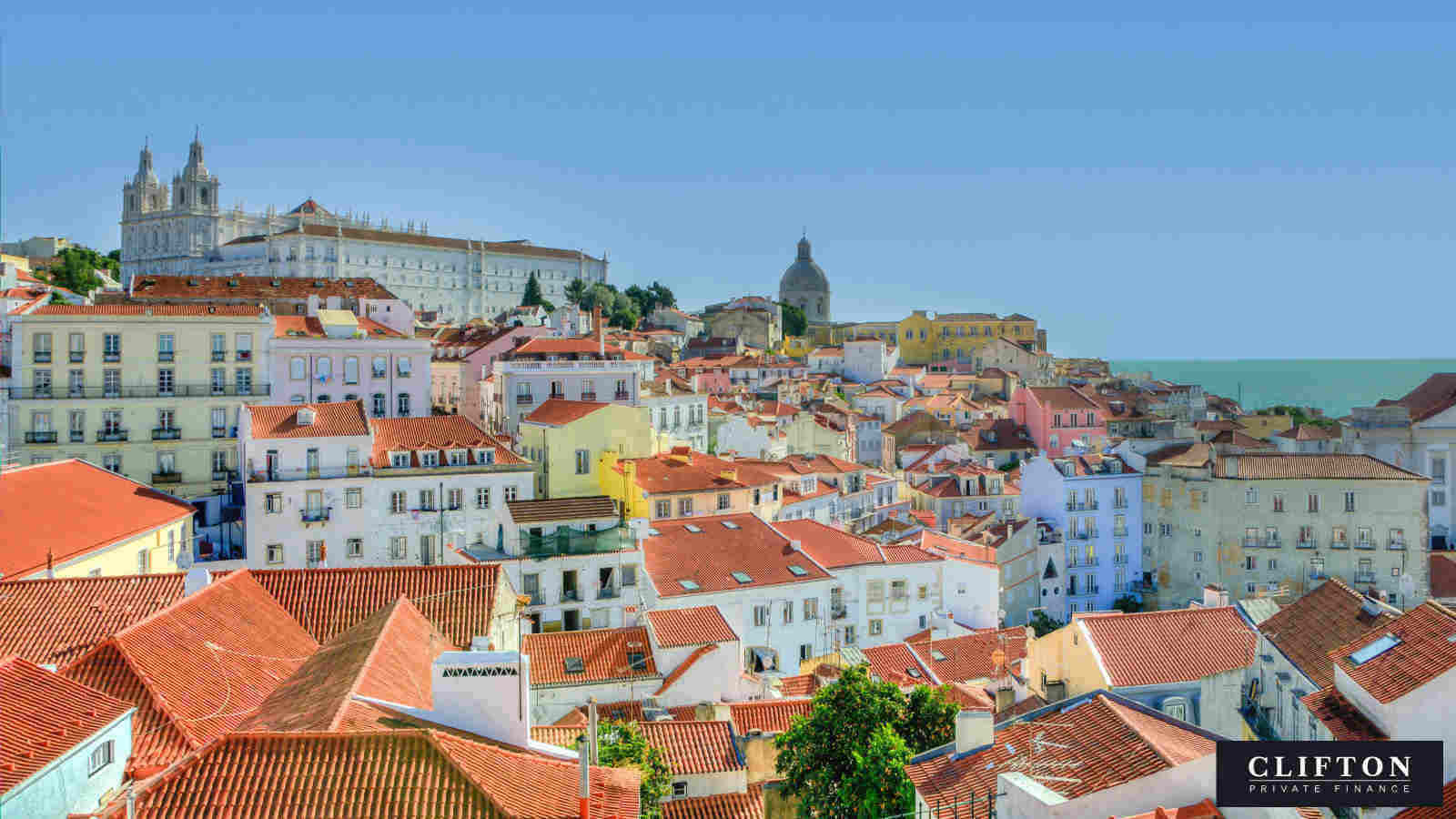 Don't pay a penalty because you're trying to organise a mortgage from Lisbon or Faro. We can arrange the best expat mortgage deals – quickly.
You know you're in good company: more than 49,000 Britons have relocated for Portugal's cost of living and quality of life.
But the attractions of the UK property market are still compelling: a wide variety of good quality housing and commercial properties, a legal system you already understand, and interest rates at a historic low.
The current sterling exchange rates are drawing buyers into the UK market from all over Europe.
If you're looking to invest, or you want to keep a property foothold back in Britain, as a now-expatriate borrower you need experienced advice to not lose your investor advantage to a poor mortgage deal.
Here are:
The 4 important ways we can help you get the most affordable UK mortgage finance
The 6 property-buying scenarios you may need help with
Our short video explains our services in more detail:
The 4 key ways we're going to help you
1 Getting you the best rate
When high-street (non-specialist) lenders see "expat" on an application they often take a number of steps to offset what they see as their greater risk:
They may convert the value of the Euros you'll be sending to pay your mortgage using an on-the-spot rate at the time you make your application, or they may take an average over the past year, two years or five years.
And / or they may take a flat-rate percentage slice of up to 20% off your income to allow for currency fluctuations.
And they'll charge you a higher interest rate than UK-based lenders.
We know you'd like to see some interest rates quoted here, but they would be pretty meaningless: the rates you'll be offered will be completely dependent on your income eligibility, how much you want to borrow on a property and how you're going to be paying for the mortgage.
When you talk to us we'll look at the detail of those factors, and then take your application to the lender who will offer the best deal for your combination of circumstances.
And we'll be including in our review of the market not just high-street banks but specialist lenders who have more flexible criteria.

2 Sorting out your credit score
Your mortgage eligibility, and the rates you'll be offered, are heavily dependent on your UK credit score – and that's completely independent of your Portuguese banking and credit records. Here's what you need:
An active UK bank account
An active UK credit card with regular transactions and repayments
A clean (or almost-clean) credit score with the three UK credit agencies
We can advise you on how to address any adverse issues on your credit record. (The common bugbear: a mobile phone contract you believed you had terminated, and for which you cancelled the direct debit, which is still being claimed against your account.) We work with lenders who will consider clients with less-than-perfect credit scores.

3 Providing the right kind of documentation
If you're resident in the UK and applying for a mortgage, lenders will ask for proof of your address and evidence of your income, and many of the application details can be supplied online. So far, so simple. But for non-resident applicants original, signed documents ("wet signatures") are required for:
the application form
the direct debit for your mortgage payments
In addition, for proof of identity a lender may require
proof of address, including utility bills in your name, relating to your Portuguese residential address
if you use a PO Box for mail deliveries this complicates matters, but we can advise on the supporting proofs you may need
These issues are no great drama to work around, but if an experienced broker isn't handling your application, each of these delays in supplying documentation in the correct format can add another week to your application.

4 Minimising the effects of mortgage payments made in a foreign currency
If your payments are to be remitted from Portugal in Euros, your application will be subject to the European Commission's 2014 Mortgage Credit Directive (MCD) relating to exchange rate fluctuations and foreign currency mortgage payments.
Two key requirements of the directive are:
The borrower has the right to convert their mortgage into a different currency at any point.
A cap on exchange rate fluctuations protects borrowers from dramatic changes in the exchange rate.
The aim of the directive was to protect borrowers from exchange rate fluctuations. And these sound like very positive measures for borrowers.
But the result has been that many lenders now feel they're shouldering all the risks of currency fluctuations, without enough reward for the additional dangers.
Fewer lenders in the market has reduced the pressure to keep expat interest rates competitive – which just means that brokers such as Clifton Private Finance need to work harder on your behalf.
The rules for expatriates will stay in place post-Brexit until alternative regulations are put in place.
Read more details about the MCD »

What are you wanting to do
1 Get a better mortgage rate on your UK home
Your fixed-rate deal has come to an end and reverted to your lender's standard variable rate (SVR) – which could be a hefty 3.5% to 5.5%, or more.
It's easy to let paperwork slide for a couple a weeks when you're dealing with property issues from outside the UK. But that punitive rate quickly adds up, so we need to get you off it as soon as possible.
The rates available to you as an expat are higher than for non-UK residents – to take account of the extra administrative work involved, and the added risk for the lender. (If for any reason a borrower does default on their mortgage, it will be harder for a bank to track them down if they're out of the country.)
But we can still get you on the right kind of mortgage for your expat status, and save you money compared with a default rate.
2 Remortgage your UK home as a rental property
You rented out your home when you moved to Portugal (hopefully with a Consent to Let from your mortgage lender) and now you need to remortgage.
If you want to continue letting out the property you'll need to regularise the arrangement with a Buy to Let (BTL) mortgage – not least to keep you compliant with the terms of your mortgage agreement, and to ensure that your insurance is valid. (Specialist landlord insurance is available.)
BTL finance uses different affordability criteria, and the rates are higher – in theory because they're riskier, but also – let's be honest – because lenders want a share of the income their capital is helping to generate.
Most expats look for a specialist broker such as Clifton Private Finance to do the shopping-around of UK lenders for them, and to recommend the best rates and terms.
3 Remortgage your UK property to release capital
You want to purchase a property in Portugal
You want to buy an investment property in the UK
You want to release some debt / supplement your retirement income
If the value of your property has increased since you took out this mortgage, you can either remortgage at the lower loan-to-value ratio (LTV) to get better a better interest rate, or remortgage at the same LTV, or only slightly lower, and release some cash.
A lender will want to know what you're wanting to spend the money on. Property purchase or improvements: yes. Paying off a credit card: yes. Paying off a number of credit cards when it's clear you've been living off short-term credit month-to-month: no.
Different lenders' criteria differ, so you'll need good advice to know where to go to, and how to structure it.
4 Buy a second home in the UK
You've relocated to Portugal but you want to buy a property back in the UK for your own use on return trips
You want to buy accommodation for children who are students or in their first jobs
If you want to keep the property available for family use, rather than let it out, a lender will need to be assured that it will be regularly inspected and kept secure and in good repair.
We can advise on how to satisfy their requirements, either by having family nearby who will check the property regularly, or by employing a supervising agent.

5 Buy a UK property to rent out
If you're keen to invest in property it pays to buy in a market that you know and understand
Residential UK properties return reliable rental yields
A good variety of commercial properties available for investment
You may be unsure how Brexit will affect the market for properties similar to the one you're living in now, in Portugal.
Or the complexities of the Portuguese legal and planning process may make you reluctant to commit to commercial investment here.
The possibility of travel restrictions, the cost of flights, and the Euro-sterling exchange rate can all persuade you that investing in the UK is the safest place to put your money, with transparent and secure legal and planning processes.
UK lenders are the funding sources most familiar with the UK property market, and the process will be streamlined when you're matched to the lender who is the closest fit for your criteria.

6 Buy a property to return to in the UK
You're planning to return to the UK, for business, family or health reasons, and want a home to come back to
Applicants looking for lending who are currently resident outside the UK will usually be directed straight towards expatriate lending. You need experienced advice if you're to get the best local-rate sterling mortgage you might be eligible for.
In order to qualify for a UK resident (non-expat) mortgage you either need to be:
Living back in the UK for six months
Returning to the UK within six months, with a fixed return date
Returning to the UK at some point in the near future, with a firm job offer and salary confirmation (salary may be in Euros)
We can identify the lenders who'll be most amenable to your particular circumstances, and match you to the best rate in the market.
Contact us to find the most competitive mortgage finance for you
Arranging mortgage finance in the UK from Portugal looks complicated to you, from where you're sitting. For us – this is what we do every day.
We know the specialist lenders in the market, who may not be available to walk-up applicants.
We know how to package your application to suit the lender who could offer the best terms for you.
And we can make this happen quickly: we can usually get pre-approval of an offer for you within 24 hours, so you don't miss out on any opportunities.
Call us and we'll get you talking to a specialist advisor who'll get inside the details of your situation to come up with the best finance solution:
Your mortgage document checklist
More about buy-to-let mortgages for expats
And if you've found this blog useful do pass it on...