How To Get A UK Expat Buy To Let Mortgage
15-February-2018
15-February-2018 16:50
in General
by Admin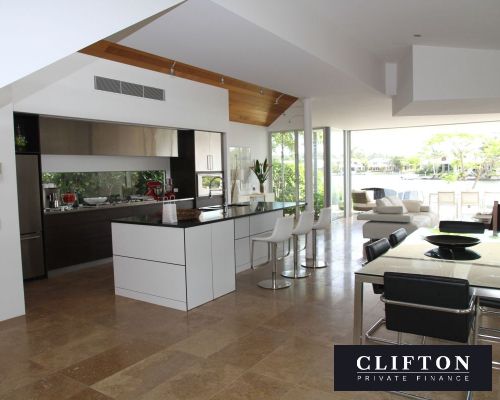 The last few years have been tough for British expats that want to purchase or remortgage a buy to let property. This is because there have been a number of regulatory changes that has affected the buy to let mortgage market in the UK.
If you are British expat and you are looking for the right finance to fund a buy to let property, you may want to review the recent changes and understand their effect on your chances of securing a buy to let mortgage.
Expat paid in foreign currency
The experience of being an expatriate will differ based on where you live, your employment and the salary you receive. Depending on your employer, you can get a salary paid in Sterling. This can make things feel more straightforward, especially if you already have financial obligations in the UK.
If you are not paid in sterling, the chances are that you have a salary in euros or the US dollar, which may make securing a buy to let mortgage through a traditional lender that much more difficult. For other currency denominations it may be even harder.

European law and foreign currency mortgages...
New regulations surrounding mortgage lending were set out by the European Commission in February 2014 with the Mortgage Credit Directive (MCD), which required all its member states to integrate the legislation into their domestic law by 2016.
As a member of the EU, UK regulators embedded the EU requirements into their frameworks before the majority of the other member states. This meant that the effects of the MCD were felt by the mortgage market as a whole and affected many traditional lenders' attitudes to foreign currency mortgages.
The MCD...
The new regulations put in place by the MCD potentially make it harder for British expats paid in foreign currency to secure a buy to let mortgage.
Section 2A.3.1 of the MCD deals with foreign currency mortgages. The MCD sets out:
Where an MCD regulated mortgage contract relates to a foreign currency loan ... the MCD mortgage lender must ensure:
(1) the consumer has a right to convert the MCD regulated mortgage contract into an alternative currency under specified conditions; or
(2) there are other arrangements in place to limit the exchange rate risk to which the consumer is exposed under the MCD regulated mortgage contract
Which means...?
Section 2A.3.1 (1) effectively provides borrowers the freedom to change their mortgage into a different currency at any point in the mortgage agreement. This means that in theory if there was a sudden change in currency resulting in a spike in an exchange rate, borrowers could take advantage of this and substantially increase the value of their salary by exchanging the currency they are paid in to a more favourable one.
Section 2A.3.1 (2) places an obligation on lenders to have an arrangement in place in case the value of the currency which the consumer is paid in drops dramatically against sterling or vice versa.
Traditional lenders' reaction...
The MCD permits the borrower to move their mortgage to a more favourable currency if they can show that the mortgage is no longer affordable.
A borrower might be able to do this if there is an increase in the exchange rate that affects the value of their salary. A number of lenders feel as though this gives the borrower too much flexibility and too much power.
The MCD also requires the lenders to take on the exchange rate risk themselves. This is because the requirement for an arrangement could be in the form of a cap on the exchange rates' effect on the borrower's mortgage.
An example of such a cap could be where the lender agrees to absorb any exchange rate percentage drop over 20%.
This would mean in the event that the exchange rate drops by 30%, the borrower would incur the cost of 20% of the decrease and the lender would incur the remaining 10% of the exchange rate decrease.
As a result of these new obligations, lenders have become more reluctant to provide buy to let mortgages to expats paid in foreign currency, and argue that they are just no longer cost effective.
The bottom line is that many UK based lenders are not prepared to take on the risk required for a foreign currency mortgage.
The Brexit effect…
As Brexit negotiations have not concluded, the UK are still in the EU, and the MCD is still binding. Of course, there is no way to predict exactly what will happen following the UK's exit of the EU.
However, it is likely that the regulations will be upheld for the foreseeable future: the MCD was integrated into UK law through the UK's own domestic legislation.
Expat paid in sterling
If you are a British expat that has a salary paid in sterling, you may not feel the effects of the MCD. However, there have been regulations introduced that have altered the way traditional lenders review buy to let applications.
Prudential Regulatory Authority…
The Prudential Regulatory Authority (PRA), an agency of The Bank of England, observed the lending trends throughout the buy to let mortgage market over the course of 2015 and 2016.
Upon completion of their yearlong review, the PRA were not satisfied with traditional lenders' lending patterns. In 2017, the PRA decided to make regulatory changes to the buy to let mortgage market. These new regulations changed the way lenders processed applications, and effectively made it potentially more difficult for expats to secure buy to let mortgages.
New regulations and traditional lenders…
Income stress test...
Now more than ever traditional lenders are scrutinising borrowers' income, as a direct result of the PRA regulations. Traditional lenders will require you to provide documentary evidence of your income for them to review. In order to satisfy the income stress test, you will have to demonstrate that you can afford mortgage repayments even in the event that the interest rate jumps to 5.5%.
This creates potential issues for British expats. Firstly, the amount of documentation you may have to provide. It is not uncommon for traditional lenders to require your employer's details, a number of months' payslips, information regarding the property you want to buy, personal details including proof of address and a letter from your accountant and tax returns (if you are self employed).
Identifying and locating all of the aforementioned documents could be time consuming and inconvenient.
Typically, traditional lenders do not have the experience to deal with expats' unique requirements. In addition, factors such as complex income (including from stocks and shares) may cause an issue for traditional lenders. This means that often traditional lenders have problems accurately assessing expats' income, which makes it that much harder to satisfy their income stress test.
Portfolio review...
The portfolio review affects landlords with multiple properties. Traditional lenders will now complete an in-depth review of a landlord's property portfolio.
This is to ensure that every property is profitable. This is because traditional lenders will no longer provide buy to let mortgages if a landlord's property portfolio contains a property that does not provide a positive return. This means that landlords can no longer spread equity across their portfolio to hide a property that is not profitable.
If you have a buy to let property that is not profitable, then you will typically not be able to source an expat buy to let mortgage from a traditional lender.
Rental coverage ratio...
Prior to the PRA regulation changes, landlords could secure a buy to let mortgage with a rental coverage ratio of just over 100%. However, traditional lenders now require landlords to have a rental coverage ratio of typically 145% for standard buy to lets and up to 170% for HMOs.
The reason the PRA gave the higher rental coverage ratio is to account for the months when the property has no tenants.
It should be noted that to satisfy this, you cannot simply state what you intend to charge as rent to achieve the rental coverage ratio; traditional lenders will only accept rental coverage ratios that are based on a professional surveyor valuation.
Geographic location...
Although there are lenders who do offer buy to let mortgages to British expats, a large number of lenders will not provide buy to let mortgages to expats living in certain countries.
For example some traditional lenders will not grant buy to let mortgages for expats living in e.g. Kenya, Rwanda and South Africa, amongst many other countries. Traditional lenders perceive these countries as "higher risk" countries.
In addition, traditional lenders cannot accept applications from expats living in Australia, as there is an inter-governmental treaty between Britain and Australia that prohibits lending to each other's residents.
However, if you are a British expat living in a "high risk" country or Australia, you can still access the property finance you need through a good broker.
The need for a broker: Clifton Private Finance
Although the MCD and the PRA regulations have made it extremely difficult for British expats to access buy to let mortgages, it is still possible to secure the funding you need for your buy to let project.
Through a specialist property finance broker, such as Clifton Private Finance, you could explore the alternative options available to you. We can get a buy to let mortgage or another financial solution to help you reach your buy to let goals.
Though traditional lenders make it seemingly impossible to access finance, we can get the best deal for you through specialist lenders. We work regularly with specialist lenders that are willing to provide buy to let mortgages to British expats.
Specialist lenders and expat buy to let lenders
Unlike traditional lenders, specialist lenders are not constrained by the PRA regulations and the effects of the MCD. Specialist lenders have a vast amount of experience in dealing with British expats' needs.
Specialist lenders understand that every application is different and should be reviewed individually not put through a set of predetermined conditions like with traditional lenders. The application process with a specialist lender is typically more straightforward than a traditional lender.
Complex income not a problem...
Specialist lenders have the expertise and the experience to deal with the various requirements of British expats. Certain factors that cause problems with traditional lenders such as salary paid in a foreign currency or complex income (including from stocks and shares) are not issues for specialist lenders.
As a result, specialist lenders can often calculate expats' income with more flexibility and can provide a buy to let mortgage that accurately reflects expats' income.
Potentially low deposit...
Typically, traditional lenders will ask for a substantial deposit for a buy to let mortgage; sometimes a deposit of up to 50% of the value of the property is required.
In contrast, specialist lenders are prepared to accept a lower deposit than traditional lenders. Some of the lenders that we work with are prepared to take a deposit as low as 20%, so long as they are satisfied with the applicant's profile and personal circumstances.
Clifton Private Finance Foreign Salary British Expat Case Study
A British expat client based in Singapore was seeking a buy to let mortgage for a property for £1.6million in Bath.
He was looking to borrow 77% of the purchase price on an interest only-basis and needed a flexible drawdown facility with no penalties.
The client was a high net worth individual earning in excess of £500k per year. However, he was a non-dom paying no UK tax, his salary was paid in Singapore Dollars and he had various complex income streams.
Because of these factors, plus the large loan size, high LTV and the need for an interest-only loan, no high street lender was willing to provide the necessary funds.
A deal was found with a private bank who specialises in expat finance. They were willing to lend the full £1.23 million the client required (77% of the £1.6m purchase price) on an interest only basis for 5 years.
The bank agreed to the flexible drawdown facility with no penalties at a very competitive rate of 2.75% (2.5% above the Bank of England Base Rate).
We negotiated a 0.5% reduction in the interest rate after 2 years, provided a 20% reduction in the loan's capital was made every year.
This highly competitive loan deal meant the client was able to move forward with their purchase while minimising the interest rate on their loan, maximising their return.
Clifton Private Finance Sterling Salary British Expat Case Study
The client was an individual based in Rwanda, who already owned a buy to let property in the UK and was looking to raise £150K to purchase an additional property in a new development.
Working abroad can present a number of issues when trying to secure a mortgage, with an additional layer of complexity added as the client worked in Africa.
High Street banks were unwilling to lend the client the money that she required to complete the purchase.
Using our wide network of contacts we were able to quickly arrange the finance required from a specialist buy to let lender on bespoke terms.
With our experience and contacts we were able to agree a bespoke buy to let mortgage.
The client has now made the next step in building a successful property portfolio.
Next Steps
If you need an expat buy to let mortgage, call us on +44 203 900 4322 or fill in our callback form.