Categories
US Citizens Buying London Real Estate: 9 Things You Need to Know
29-September-2020
29-September-2020 9:33
in International
by Jennifer Stevenson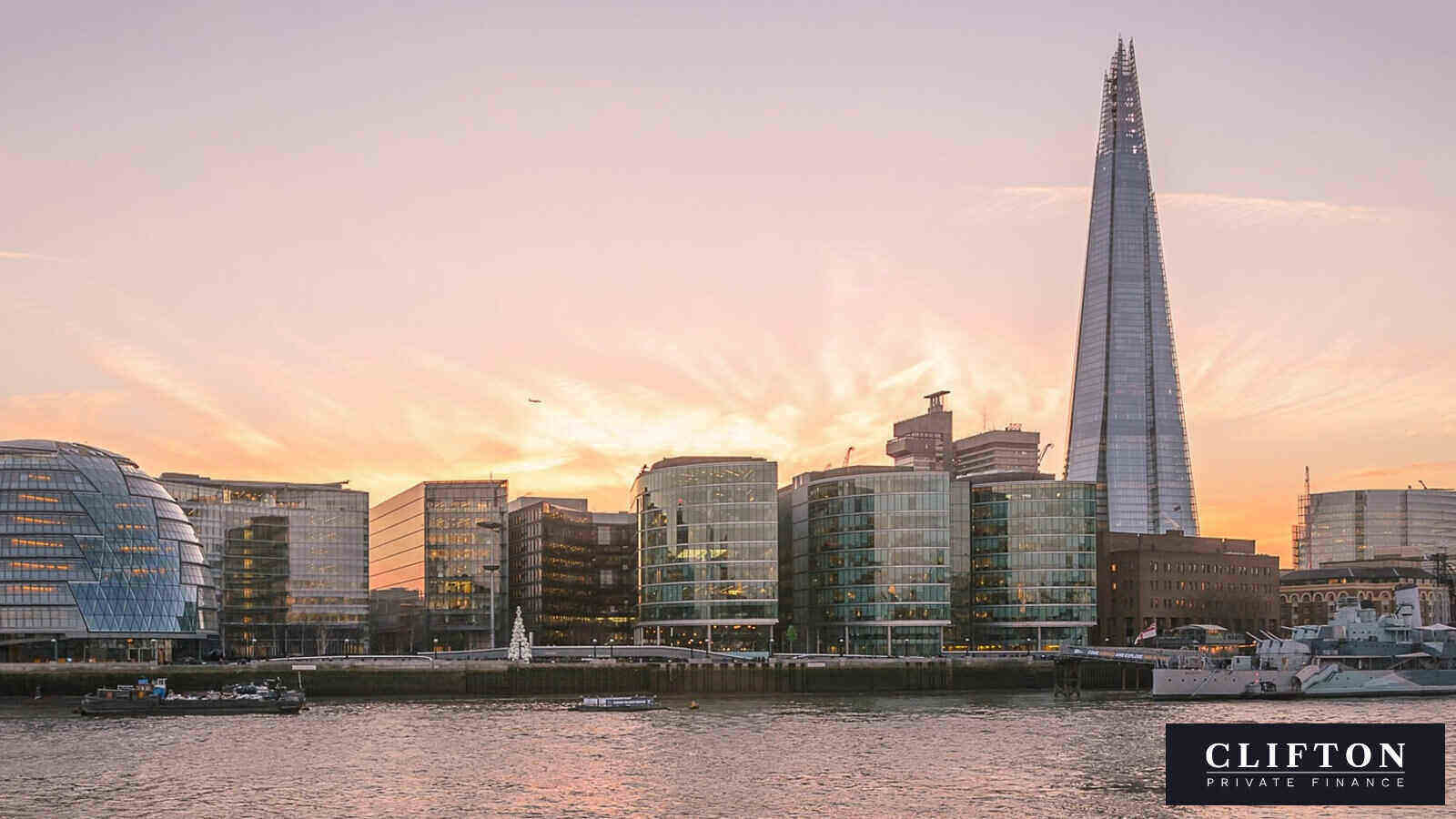 Good properties to buy, affordable finance available, and good returns. But there are a few surprises about how the finance and buying systems work over here.
By Luther Yeates, Senior Finance Broker for Clifton Private Finance: our specialist in UK property finance for non-British buyers
If you're an American looking to invest in London, you're in good company. A shared language and culture makes American buyers feel comfortable buying in the UK. This is the 5th most popular market for US investors looking overseas for a second home or investment property (after the doorstep vacation destinations of Mexico, Costa Rica and Canada, and historically-connected Philippines).
In this blog we're going to walk you through the main differences between the US and UK purchasing and finance systems. (What: no realtors finding the properties for you? What: the deal isn't sealed until you're about to collect the keys?)

We'll cover:
Why you would buy in London
The big differences you need to be aware of
Pitfalls to watch out for
And a money-saving deadline of March 31st next year.
US property buyers: why choose London?
1 London is considered a "safe haven" for investors.
Culture and lifestyle is all very well, but US buyers also want to know if the London property market is a good place to put their money.
Yes it is. London's asset-stability relies on English property ownership laws, which are probably the most robust in the world. And even when international markets are feeling a little shaky (such as now, after international pandemic lockdowns), prices are confident.
Your finance is affordable. Currently the cheap pound in relation to the dollar is a factor. And the UK finance market offers comparatively cheap borrowing, even at the top end. Many US investors have been used to paying 3-5% on their borrowing. But the London market welcomes overseas buyers from what are considered to be not-high-risk-jurisdictions (such as US citizens). We can find our American clients rates of 2-3%.
The availability of prestige properties in the capital means that investors can put all their wealth into one high-calibre property, rather than having to build a portfolio of properties (with the additional costs that entails) to gain the total asset value they're looking for.

2 You can expect to make a profit of around 50% over 10 years on prime London real estate.
No-one will make you promises. But for London's very desirable borough of Kensington and Chelsea, the UK House Price Index shows an average increase in value of 57.4% over the decade to January 2020 (based on land price registry data rather than real estate agents' surveys).
3 Investing in London property CAN help you to get a UK visa.
Overseas investors qualify for a UK Tier 1 Investor Visa if they have £2M or more to invest in the UK, and they meet the other very straightforward eligibility requirements. And that sum can be invested wholly in property.
The Tier 1 visa allows you to come to the UK for 3 years and 4 months. You can then apply to extend this visa for a further 2 years, and then apply for permanent residency.
If you've got £10M to invest, you can apply for permanent right to reside after just 2 years.
If you don't currently have a visa an experienced mortgage broker will be able to find property finance for you.

4 The legal system in the UK is very different to the US.
Not only that, but Scotland has completely different property laws to England. In London your legal representative will be referring to "English law" (rather than "British law", or "law in the UK").
In England, an accepted offer isn't binding until almost the end of the legal proceedings when contracts are "exchanged".
At any time until then the buyer can be "gazumped" by a higher bid (that's not an official legal term), or the seller can be "gazundered" by the buyer reducing their bid just before exchange.
You're well-advised to choose a lawyer ("solicitor") who's used to working with overseas clients and who'll be aware of what you need to be briefed on.
For example, the difference between buying a condo in the States and buying a leasehold apartment in England.
5 And the system for getting finance on UK property is different as well.
American buyers are used to getting loan approval before they find a property.
In the UK you can get a Decision in Principle (DIP) on your finance in advance to show to estate agents.
Your full mortgage approval will depend on the specific property you want to buy, and the final buying price you've agreed. Before then you may have a number of DIPs as purchase details change.
Fixed or variable interest rates: many US buyers are used to having a fixed rate on their finance for the life of their mortgage. It comes as a surprise to many to learn that in the UK interest rates are usually only "fixed" for the first 2-5 years of a 20 or 25-year mortgage.
After that you (or your broker) needs to find a you a new deal to avoid reverting to you lender's considerably higher Standard Variable Rate (floating rate).
The US tax-hunting law FATCA (the 2010 Foreign Account Tax Compliance Act) means that UK lenders have to do quite a lot more compliance work for US borrowers. And that does deter a few of them. But a good broker can find you a specialist lender who knows the ropes.

6 Can you lease your property if you're not living in it?
If your finance company grants you "permission to let" you'll be able to rent out your UK home if you're not living in it.
If you're buying an apartment or house primarily as a rental property with the aim of leasing it (in the UK "letting it") to generate rental income, it should be purchased on a different type of finance: a "buy to let" mortgage.
Some London borough councils do charge empty property premiums on uninhabited homes – usually only those that have been empty for more than two years.

7 Watch out for the hidden fees on property finance.
Many US buyers do their online research and come to us with an idea of the interest rate they want us to find for them.
It's our job to be looking at all the additional costs and fees, and to find the mortgage deal that actually works out cheaper for you overall.
There will be an application fee (usually around £999), legal fees and the surveyor's valuation fee (which vary according to the price of your property). Some lenders offer good deals on fees.
You'll also want to know if there's an Early Repayment Charge (ERC) from the lender if you might want to sell the property sooner than 2-5 years.
There's also our broker fee (which will be the lowest of all the professional fees you'll pay). We should be covering the cost of our fee with the savings we find for you - not least in time and stress).
8 Take advantage of a purchase tax holiday before April 2020.
A UK government Stamp Duty Land Tax (SDLT, known as "stamp duty") is payable on all property transactions: for first purchases from 2-10% of value (depending on the price of the property), and for additional properties from 3-15%.
But there's good news: the UK government announced a post-pandemic stamp duty "holiday"up until 31 March 2021 on home purchases valued up to £500,000 – including for overseas buyers.
From the beginning of April next year, stamp duty will be reinstated – plus an additional 2% surcharge payable by overseas buyers.
US investors are advised to move fast – or to get independent tax advice on how they can minimise the tax impact of their holding.

9 It may take longer than you expect to seal the deal.
UK property purchases usually take about 6-8 weeks to finalise. A good finance broker will be pushing that forward for you. We'll also save you time at the outset, by taking your mortgage application straight to a lender we know will look at your circumstances favourably.
We can help you get the finance you need to buy property in London
Mainstream UK lenders (often referred to as the "high-street banks") have largely stepped back from offering mortgages to property buyers with "US person-status" (as US federal law describes American citizens whose overseas holdings they want to keep track of).
But there are private banks and lenders who are prepared to take on the additional administrative and regulatory work that's required.
To get access to them you'll need experienced, properly qualified and regulated professional support from a UK finance broker.
At Clifton Private Finance we can identify the lenders who are ready to work with your particular criteria. And we're delighted to work alongside your tax adviser to help you minimise the tax burden of property ownership in two countries.
Contact us to arrange a convenient time to discuss the finance you need: