Categories
Living In Singapore? 4 Ways A UK Expat Can Get A UK Mortgage
20-November-2019
20-November-2019 0:00
in International
by Admin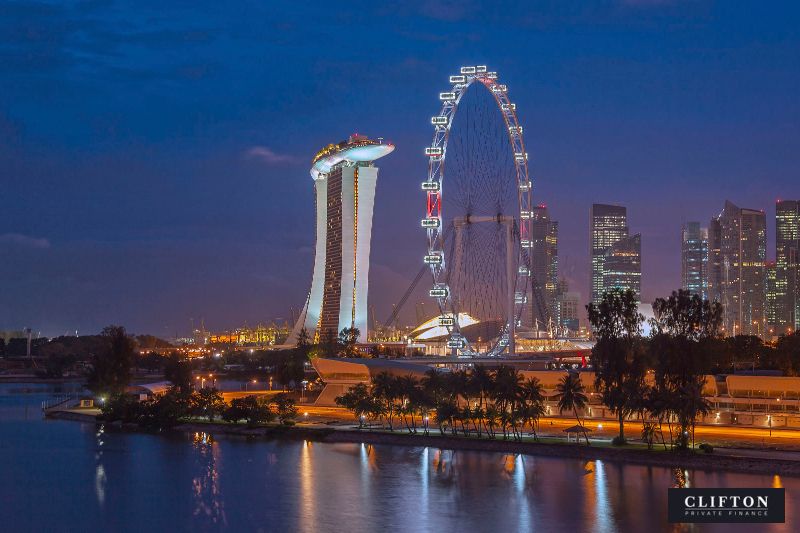 Singapore, Hong Kong, Tokyo – regardless of where you are in Asia right now, if you're a UK ex-pat and living or working there then investing in UK property will for many be an attractive proposition.
Why? Well since the Brexit vote and sterling slumped against the UD dollar, Asian currencies have swung the other way, meaning your money in Asia is worth more than in the UK than before. Buy a property back in the UK then and you're getting it for less than you would have paid a year ago. Find an area where property prices are falling – as they are in Greater London right now – and you may find yourself in a good position to negotiate a good deal.
While you're here, check out our complete guide on UK mortgages for expats.
Reasons UK Expats in Singapore are looking for UK Mortgages
A hostile foreign government. The Singapore government don't like the idea of foreigners buying property there – and to this end have pretty tough laws to prevent them doing so. Even though they've relaxed them in recent years, foreign citizens still have to jump through hoops if they want to own a bit of land, home or commercial property there. Not only do they need government approval, but they have to spend a lot of money to buy the land and house in the first place.
And then there is the Additional Buyer Stamp Duty (ABSD) of 15 per cent – reserved only for foreign nationals living in Singapore. Together with legal fees and other costs, such as surveyors, it means you can expect to pay another one fifth of the purchase price of the property.
And when you come to sell that property, you'd better have lived there (or at least owned it) for at least four years – otherwise you're going to face a large tax bill.
UK housing shortage. The UK is facing such a severe housing shortage at the moment that if you buy a property as an investment to rent out then you're pretty much guaranteed to have tenants most of the time. In fact global accountancy firm PwC reckon there will be around 7.2 million individuals and couples renting in the UK by the middle of the next decade.
Tenants can afford higher rents. Rents are pretty high too so you shouldn't have to worry too much about covering the mortgage payments. Certainly, employment in the UK is at its highest in more than two decades while wages rose above inflation in April this year for the first time since January 2017, according to the government's Office of National Statistics (ONS). This means tenants should be able to afford the rents.
Capital appreciation remains strong. UK property is still, on the whole rising. There are areas in London and the South West which are seeing slight price drops at the moment but that's only because they have already been priced very highly in the recent past and it's beginning to even itself out now compared to the rest of the country.
You can expect to pay stamp duty on a second home in the UK, but the rate at which the average property is rising means you'll have gained far more than you paid out in stamp duty in even a couple of years.
That all sounds great so why isn't everyone working in Asia or based there with savings in Asian dollars not rushing home to buy up half of Blighty?
Well the answer lies in finding finance. Getting a mortgage these days is difficult enough from a high street lender if you're living and working in the UK, so for an ex-pat sending in an application from overseas – despite having family here – it can prove almost impossible.

Why it's so tough for ex-pats in Singapore to get a UK mortgage
There are several reasons ex-pats feel as if they're coming up against a brick wall every time they apply for a mortgage for a UK property and are knocked back. These include:
Paperwork can be tough to get and time consuming. You'll have to provide a copy for your earnings, translated into British sterling, for instance, as well as your current address.
You'll probably have a poor UK credit score if you've been away for a number of years.
It's a lot riskier for the lender since, under the auspices of the European Commission's Mortgage Credit Directive (MCD), currency fluctuations can aid the borrower and hit the lender. Also, the borrower can transfer currencies whenever they like.
The majority of high street lenders are asking for large deposits for ex-pat mortgages – with 35 per cent of the property's value pretty standard.
However, as you would expect to read here, thankfully there are ways around it. So let us reveal here exactly what these 'remedies' are:
How to get a Buy to let ex-pat mortgage
One major national building society in the UK reported the number of individuals enquiring from Singapore about a UK buy to let mortgage with them had risen by 115 per cent during the first six months of 2017. Calls from Europe had doubled while ex-pats in Switzerland (where the Franc was particularly strong) had increased by 117 per cent.
But go with a high street lending institution and, under new rules introduced by the Prudential Regulatory Authority last year, they are obliged to insist that you can count on a rental income of 145 per cent of your monthly mortgage costs. This increases to 170 per cent if it's a House of Multiple Occupation (HMO) you want to invest in. This can be pretty difficult to achieve initially and it puts many landlords off. But borrow from a private bank and you'll find your mortgage interest rate may not be particularly high in the first place.
Securing a UK residential mortgage Whilst Living & Working In Singapore
Understandably, many ex-pats like the idea of having a secure and pretty much permanent base back home in the UK – and that often means buying a property for themselves or their children to stay in for a few months of the year. But it can be just as difficult and tiresome to get a residential mortgage as it is to secure UK buy to let funding, thanks to the different currency rate and paperwork problems etc.
At Clifton Private Finance we are used to dealing with currency exchange matters and happy to offer you a mortgage proposition similar to those you would find on the high street ie with competitive interest rates but with a much smaller ex-pat deposit (ie just 20 per cent compared to 35 per cent). We offer solutions for both capital repayment and interest only options.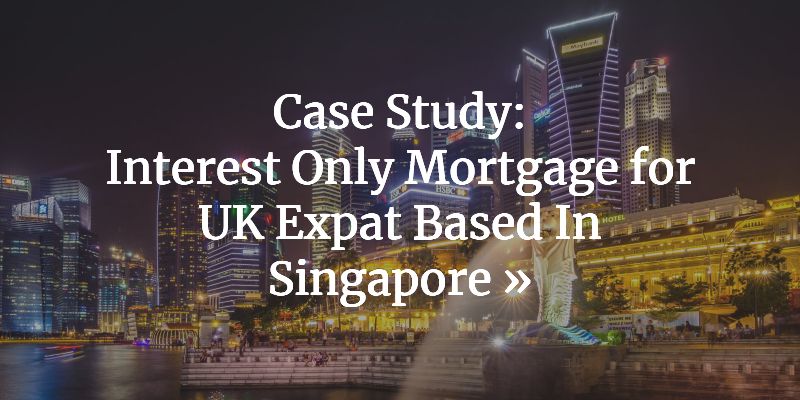 Getting a better deal by remortgaging a UK property
Having built up equity in your existing mortgage it makes sense to remortgage to a cheaper interest rate when you can. If your property is worth at least £150,000 then we would be happy to refinance for you for a period of between three to 30 years.
We achieve this by considering your investment portfolio and other assets and secure the new mortgage in either Singapore Dollars or Sterling – whichever currency you prefer working in. In other words, unlike the high street institutions, we don't discriminate against ex-pats looking to buy property back in the UK.
Acquiring ex-pat finance for UK property development
But perhaps you're more interested in purchasing land than property? Or maybe you first want the land and then use it for property development purposes? Both instances can prove particularly lucrative and that's why, at Clifton Private Finance, we finance projects from as little as £250,000 – regardless of where you're currently living and working.
Let Clifton Private Finance provide the solution
We have worked hard to build up a large network of finance lenders from which we can find the most competitive borrower rates possible at any particular moment in time – regardless of the type of mortgage or loan you happen to be looking for. That's because most of these are specialist brokers who deal with particular groups of individuals such as ex-pats living in working around the globe.
Why not let us see what impressive deals we can find for you if you're currently living in Singapore or other parts of Asia and hoping to buy property back home – but without the hassle and rejection you will most certain face if you go down the traditional high street lending route?
Find out more by taking a look through our website – where you can also send the team here an email via helpdesk@cliftonpf.co.uk. Then again, you could simply call us on tel: 0117 959 5094. We look forward to hearing from you!