Categories
Can I get a mortgage for 5 or 6 times my salary?
02-January-2021
02-January-2021 18:18
in Mortgage
by Jennifer Stevenson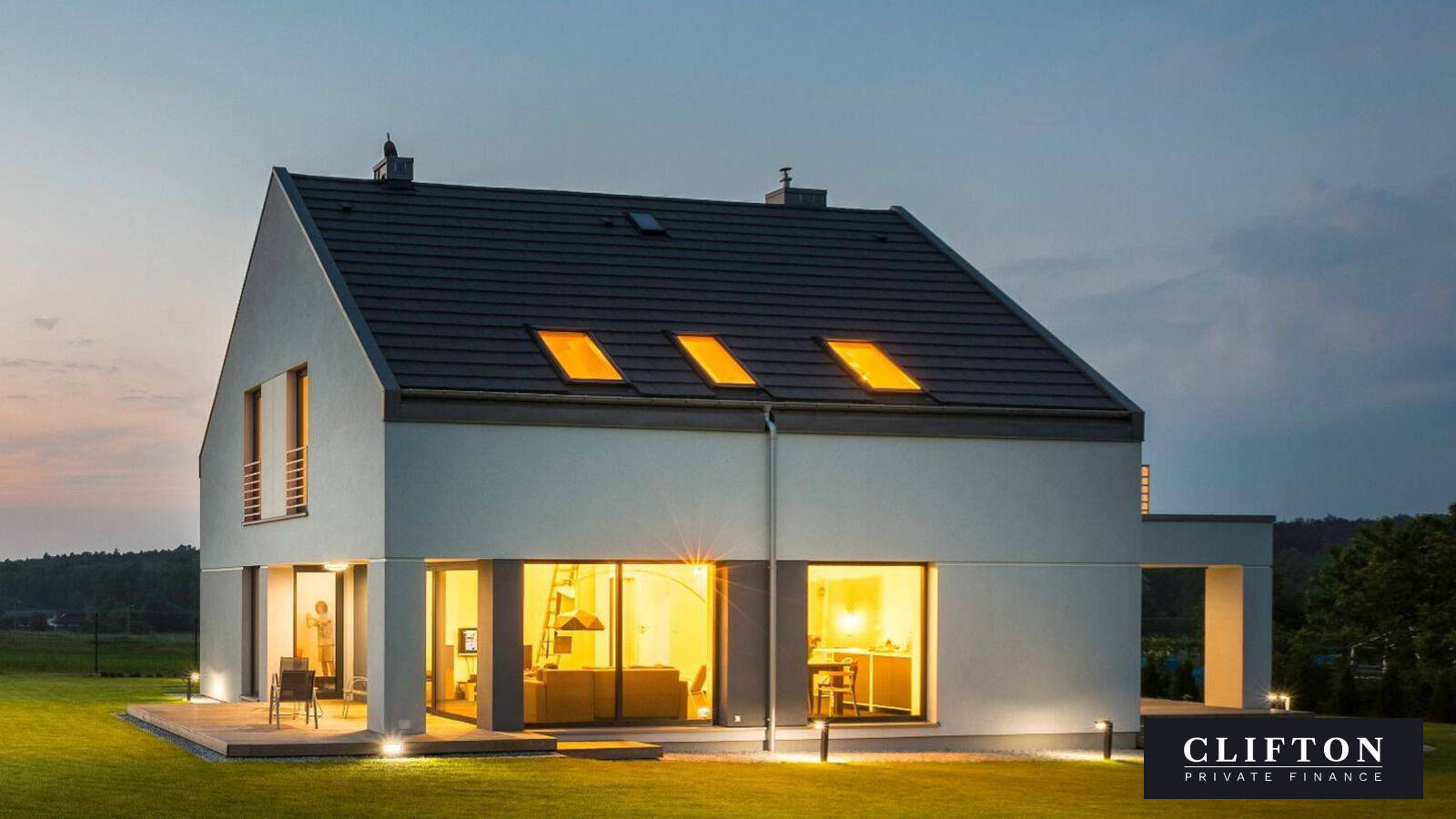 Mortgage lenders have had an absolute limit set by set by the UK's Financial Conduct Authority (FCA) on the number of mortgages they're allowed to issue at more than 4.5 times an individual's income. (Or 4.5 times the joint income on a combined application.)
The number of homeowner mortgages they can offer at a higher loan to income ratio (LTI) is capped at an average 15% per quarter.
This is the loophole that some lenders have been using recently, to enable them to lend up to 5.5 times salary, for some specific categories of mortgage borrowers – including first-time buyers.

Access a high-LTI mortgage
So how can you be one of that 15%?
We can find you mortgage offers with a number of lenders who are offering deals equivalent to five times salary, if you're earning at least £75,000, or you can put down a deposit of 25% (feasible for homeowners trading up in expensive housing areas).
There are other institutions lending at just below five times salary who require only a 10% deposit.
One bank is offering 5.5 times income mortgages, with a tiny deposit requirement of just 5%.
The first-time buyers they're targeting need to be qualified professionals such as accountants, lawyers, chartered surveyors, architects, dentists, doctors, vets and pilots. And they need to be earning at least £40,000 a year.
One building society is offering a massive six times salary deal on its "professionals mortgage": for borrowers who must be fully qualified, practicing and registered professionals (architects, engineers etc).
Big borrowing for professionals
Banks want to be doing this business, and to help borrowers who can well-afford this enhanced borrowing to buy the homes they're aiming for.
But they don't want the reputational damage (or the financial losses) if interest rates rise and significant numbers of homeowners are defaulting on their mortgages.
So, within their 15% quota of higher-LTI mortgages, they're looking for the most profitable business (which will be larger loans), and the most secure business.
In their view "professional qualifications" are shorthand for a level of education that offers reasonably assured career progression opportunities, and employment alternatives if a borrower loses their job.
Big borrowing for non-professionals: via a broker
Some lenders advertise their "professionals' mortgages" deals. But if you don't have professional qualifications a well-connected broker such as Clifton Private Finance can get you access to similar rates.
We can currently get you:
5x your salary if you earn £45K+, and you've got just a 10% deposit, to borrow up to £570K
5.5x your salary if you earn £75K (or £100K on a joint application) if you've got a 15% deposit, to borrow up to £2M

"How many times my salary can I borrow?"
The idea that mortgage lenders use a secret salary-multiplier formula is one that UK borrowers are reluctant to let go of.
Even though income hasn't been the key lending criteria for banks and building societies for more than five years.
Mortgage lenders used to calculate how much they would lend by a simple rule-of-thumb multiplication of an applicant's income: 4 or 4.5 times salary was the limit.
So a first-time borrower earning £30,000 a year who could put down a 5% deposit could go looking for properties up to a maximum price ceiling of £142,000.
How much can I PAY vs how much can I AFFORD?
After a wholescale review of the mortgage industry by the FCA in 2014, banks and building societies were no longer allowed to just look at the maximum a borrower could pay (by verifying salary and other sources of income).
Instead they were obliged to carry out an in-depth assessment of how much each borrower could afford.
That's why your lender (or your mortgage broker) now asks about all your regular financial commitments:
childcare costs
school fees
utility bills
insurances
car costs
membership fees
credit commitments
Lenders now need to be confident that you can not only afford this additional mortgage commitment now, but also in the future when the mortgage interest rate might have substantially increased.
How can I maximise the mortgage I can borrow?
You can't suddenly acquire an engineering degree (or at least not a legitimate one!).
But you can make yourself eligible for borrowing from the widest range of lenders possible – giving yourself access to the best mortgage deals you could get – by prepping your mortgage application and grooming your credit rating.
At least a year before you want to start applying for a mortgage you should start taking action which will improve your "qualification" for a mortgage:
1 Push for an improvement in your employment status
A transfer from fixed-term or temporary contract to permanent contract
A pay rise
will both significantly improve your mortgage eligibility.
Most private-sector employers respond to pay increase requests from employees rather than proactively reviewing salaries. If you've been with your employer for at least a year, and can provide evidence of your effectiveness, this is a reasonable request that you can't be penalised for.

2 Prep your mortgage application
Start to assemble all the documentation you will need. This will highlight any changes you need to make to improve your mortgageability:
Look at the recurring payments on your bank accounts
Multiple store credit card accounts, and regular payments to bookmakers, can be a red flag
Documents you need for your mortgage application:
Passport or driving licence (as proof of identity)
Current utility bills (as proof of address)
P60 form from your employer
If you're self-employed: statement of your accounts from an accountant for the past two to three years
If you're self-employed or have earnings from more than one source: tax form SA302 from HMRC
Current account bank statements for the three months immediately previous

3 Improve your credit rating
Taking action in advance to improve your credit score gives you access to the widest number of possible lenders for your circumstances, and a chance to pick and choose the best rate.
Having unforeseen problems on your credit rating wastes time on mortgage applications that are refused further down the line.
Subsequent mortgage lenders will be able to see previous credit checks that were made, and will be deterred by a number of loan applications that haven't proceeded.
Check your credit score:
Not all lenders report credit details to all three of the UK credit agencies, so you need to check all three:
Checking your own credit score yourself doesn't affect your rating.

Fix any credit rating problems:
Update any incorrect old addresses related to bank accounts etc
Challenge any accounts which you believed you had closed but which are still presenting monthly direct debit requests which are being refused (mobile phone companies / broadband suppliers are particular culprits)
Get a notice of disassociation from anyone you used to be associated with financially (an ex partner or flatmate) who may have a poor credit rating
Be proactive:
Avoid making any new applications for additional credit (any kind of hire purchase, store credit cards, or online credit)
If you're cancelling any regular service that you pay for by direct debit, keep a record of your service cancellation but leave the direct debit in place until the service provider cancels it and refunds any payments
Take out a joint credit card with someone who trusts you, who has a strong credit rating (such as a parent). Their credit rating will be "shared" with you
You can also read our blog on How to get a large mortgage loan
What else can you do to improve your mortgage offer?
You've got two remaining cards up your sleeve.
1 Apply for a longer mortgage term
You may not win a larger loan offer, but you could substantially reduce your monthly payments.
Affordability is usually calculated over a standard 25-year mortgage term. If you apply for a 30 or 35-year term, your monthly repayments will be lower. But the overall cost of interest that you'll be paying over the term of the mortgage will be significantly higher.

2 Use a mortgage broker
Individual lenders can only provide information about their own mortgage products. Finding out about alternative offers that might be available from any of the 300+ mortgage lenders in the UK is difficult and time-consuming - and many of them can't be contacted directly by potential borrowers.
A well-connected mortgage broker will know about the full range of mortgages available right across the market and will be able to advise on high income multiple mortgages e.g. on a 5x or even 5.5x basis.
They'll be able to propose the lenders who will look most favourably on your particular circumstances, and will "package" your application so it demonstrates your suitability for their lending criteria.
The result can be a more generous mortgage offer, a cheaper borrowing rate or a variation in the terms (such as a shorter initial period with early repayment charges) which will suit your individual circumstances better.
Clifton Private Finance will find you the best mortgage offer you're eligible for
We have the product information you need, right across the mortgage market, and we'll get you the best mortgage offer that could be available to you. Give us a call to arrange a suitable time to talk through what you need:
More about our mortgage service
Read our blog on what proof of income you'll need for your mortgage application
And if you've found this blog useful do pass it on: