Mortgages for doctors: finance to suit the medical profession
08-April-2019
08-April-2019 17:26
in General
by Jennifer Stevenson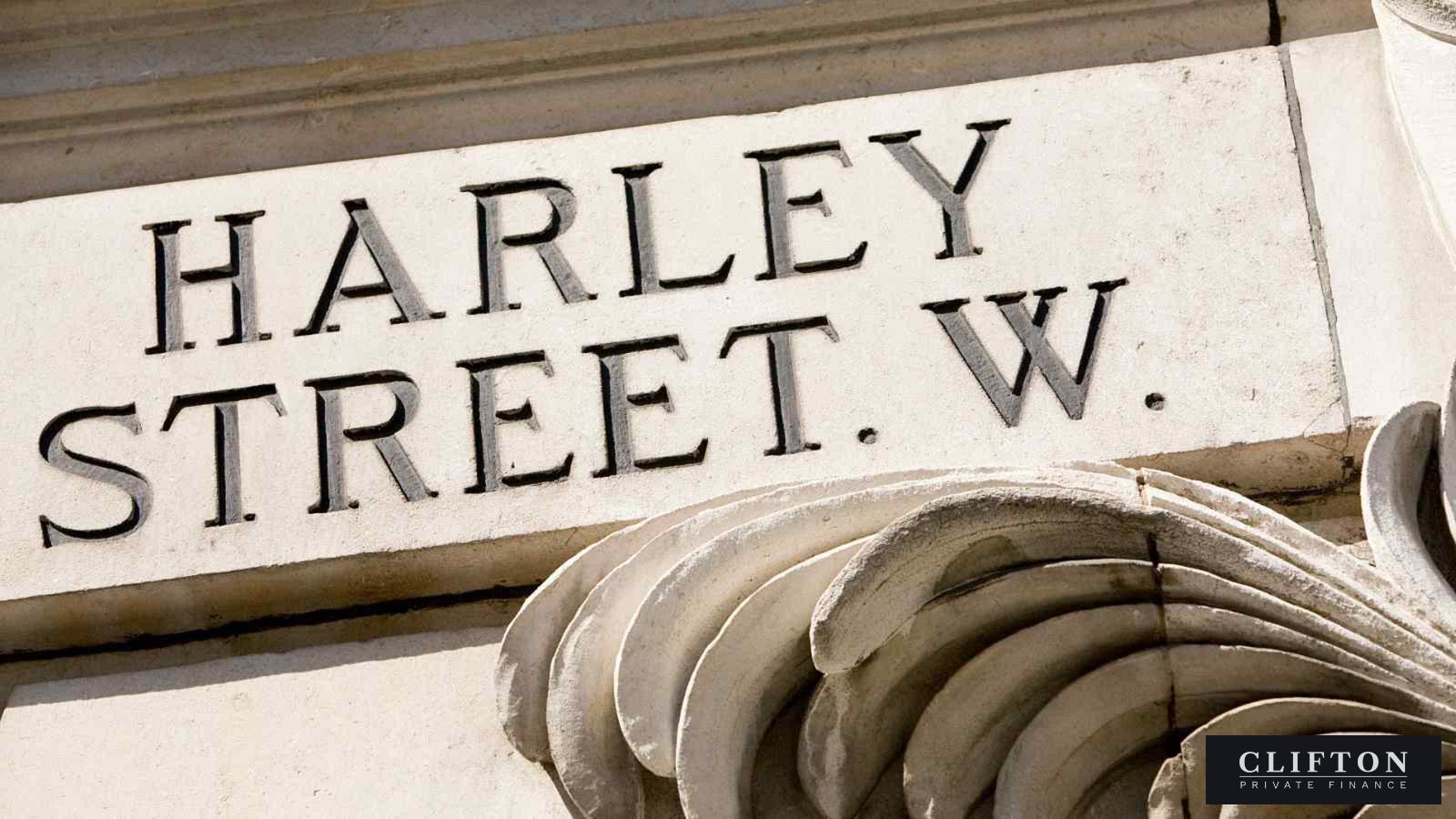 Significant investment in your career, with training contracts lasting into your mid-30s, diverse career paths and complex earnings… doctors face particular challenges when it comes to applying for mortgages.
What are the issues, and how can the right advice help you overcome them?
1 Time-poor professionals needing qualified advice
Of all the professionals we work with who are looking for property finance, doctors are the most time-pressured. Which all too often means that important investment decisions get pushed down the priority list.
Doctors do have particular professional circumstances which call for bespoke financial solutions (of which, more below). But most important, we have found, is the need for qualified, personalised advice which is available at a time that suits you.
Mortgage brokers may not be a match for medical professionals in hours-worked-per-week, but you can contact Clifton Private Finance at any time, and we'll arrange a convenient time for a detailed discussion – out of hours or at the weekend, if that's what suits you.

2 Needing to be mobile during training
Over the course of your training you will be expected to move hospital, city and even between deaneries every year, until your mid-30s. Which makes deciding where to buy a first home difficult. You may need the flexibility of knowing that you could let out your home for a period of time.
Your mortgage lender will need to be willing to grant a consent-to-let. Or if you decide to relocate permanently you may want to buy a second property as your home and convert your first mortgage to buy-to-let. An experienced broker will be able advise you on all these eventualities to be considered, and can hopefully turn this period of mobility to your advantage.
Doctors' experience of moving to different deaneries around the country does give them a headstart when it comes to making flexible property investment decisions: see below.
3 Leveraging future earnings
With traineeships lasting 10 to 15 years, junior doctors can feel it takes them longer to get their lives established than their counterparts in other professions.
Trainee doctors starting out on £23K struggle to make ends meet, like all career-starters. But the clearly-charted pay bands of the medical profession should be attractive to mortgage lenders.
The problem is that many high-street banks are geared up for lending to employed individuals on fixed salaries that are easy to evidence.
Many of them don't understand the complexities of medical training contracts, and career paths that may include years out for research and PhD studies. That lack of understanding can mean that they take much longer to process doctors' mortgage applications, or that they offer less-attractive rates than your earnings potential should warrant.

Mortgage advisors can access more flexible lenders
An experienced mortgage advisor will look at the mortgage finance available to you from high street banks and building societies, and also specialist lenders who are not constrained by rigid qualification criteria, and can take a more flexible, nuanced view of doctors' financial situations.
These specialised lenders are intermediary-only: brokers do a lot of the pre-application work for them in identifying the right lender for a borrower's circumstances, and packaging mortgage applications for speed of processing. As a result borrowers often get better rates, lower set-up costs, or more suitable terms than they would have been able to find for themselves.

4 Doctors' complex earnings
Doctors' earnings are notoriously complicated.
Only a quarter of GPs are salaried. As they well know, GP principals contracted to the NHS pay for their own sickness insurance, bear all their partnership responsibilities, and carry the risk of being able to sell on their partnership share. They may have additional sessional earnings and pay for locum insurance.
Sessional GPs working solely as locums may provide their services as sole traders or through their own limited companies, and need to argue the case for their IR35 tax status.
And consultants earning NHS salaries, plus merit awards and income from private work, have complex costs and earnings forecasts.
A mortgage broker experienced in arranging professional mortgages can identify the lenders who will look most favourably upon your earnings pattern, speeding the application process and accessing the best rates for you.

5 Property investment for doctors
Rental properties are still earning average nationwide rental yields of 4.5%, despite the significant tax changes that have come into effect from 2016 onwards. Accessing buy-to-let mortgage finance on the best terms is critical to medical landlords' profitability.
Astute investors should be looking beyond their home patch to find the rental properties offering the best returns (unless they intend to be a professional, hands-on landlord). Which puts doctors who have worked in deaneries around the country during their training at an advantage.
2018 research by specialist lender Shawbrook Bank shows the best rental returns are in the north-west, where low house prices and large student populations mean fewer void periods between tenants, and yields of around 5.4%, compared with 3.7% in the south-east.
Buying at the right price is critical, and busy medical professionals will factor in the cost of using a local agent for day-to-day management.
Multi-occupancy Houses in Multiple Occupation (HMOs) ("share houses" of three or more unrelated tenants), or Large HMOs (five or more unrelated tenants) offer rental returns almost double the rates for single occupancy – chiefly due to reduced voids. Management costs are higher, and landlords usually pay rates and bills, but more of the costs may be tax-deductible.

Contact Clifton Private Finance
Busy doctors don't go house-hunting on a day off just to kill time. In all likelihood you've seen the property you want to buy, and you just want to get the best deal done, at the lowest cost.
We will discuss your financial situation with you, and your future property plans, recommend the most appropriate lender, package your application for ease of approval and chase its progress through the system. Contact us to arrange a convenient time to talk: