Categories
How To Get A Large Mortgage Loan
19-November-2020
19-November-2020 13:12
in Private clients
by Jennifer Stevenson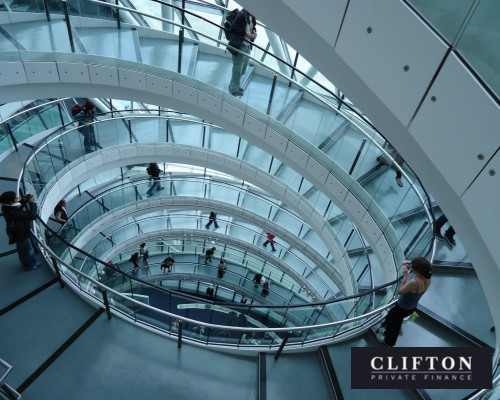 Unhelpful one-size-fits-all lending criteria
Most high street banks and buildings societies apply the same lending criteria to every client who comes through the door, regardless of personal circumstances.
Their maximum amount will be based on an in-house formula applied to an individual's (or a couples') primary income, in relation to the Loan to Value (LTV) ratio, the size of the deposit, and the amount of equity in other property or properties.
By contrast, private finance houses make bespoke lending decisions based on their assessment of risk and individual circumstances considered on their own merit.

High street lenders prefer to play it safe
Rather than welcoming significant lending opportunities, many traditional mortgage lenders put a cap on loan sizes to minimise their risk.
They would prefer to have their eggs in more than one basket, spreading £1M in lending over, say, three mortgages on different properties, rather than one million-pound loan on a single property.

Private lenders willing to offer up to £5M
The reason that private lenders are prepared to offer much higher mortgages – up to £5M, depending on circumstances – is because their lower volume of business allows them to spend more time looking at each application on its individual merits.
This means they can take into account future earning considerations, as well as income from a variety of sources (rather than just from primary salaried employment), including the profits of sole traders, and the salary and dividends of a limited company director.
In the case of company director mortgages, a private lender can consider how much profit he or she has invested back into the business, in addition to the salary they have chosen to withdraw and the dividends received – making the applicant's income stream more attractive on the mortgage application, whilst also giving confidence to the lender that the applicant can afford the mortgage payments.
Why buy to let landlords should look to private lending
Changes introduced in 2017 to mortgage interest relief for higher-rate tax payers have made it more difficult for buy to let landlords to access property finance.
Portfolio landlords (those with four or more mortgaged rental properties) on a tax rate of 40 per cent or more will be worst hit from 2020 – unless their property interests are held in a limited company (they will still be able to claim interest relief, and will be at an advantage as long as corporation tax remains lower than personal tax).

Landlords face increased mortgage scrutiny
At the same time, landlords applying for mortgage finance need to meet more stringent borrowing requirements introduced by the Bank of England's Prudential Regulation Authority (PRA) in 2017.
Under the new regulations, landlords remortgaging properties or applying for a new mortgage must give detailed accounts of all their assets and liabilities, together with information on other mortgages they hold in their portfolio.
Buy to let lenders and landlords' business plans
In some cases they may be required to provide a business plan with projected financial goals, demonstrating their ability to afford the mortgage repayments.
Established landlords may be finding find that the business plan requirement helps their lending applications, giving them an opportunity to showcase their experience and ability to meet repayment schedules.
Currently, landlords who are basic-rate taxpayers (at 20 per cent) must provide evidence of rental income that meets an Interest Cover Ratio (ICR) of 125 per cent.
Landlords who are higher-rate tax payers, those who pay additional taxes, and companies, are offered different ICRs.
Better lending rates for good landlords
Competition always means lower interest rates. With increasing numbers of landlords failing to meet the borrowing criteria of high-street lenders, experienced and creditworthy landlords are finding themselves able to pick and choose between top rates and attractive deals.
And private lenders who have more leeway to judge each individual case on its own merits should be able to provide bespoke solutions.

Large loans for special circumstances
What if you are a UK property investor who is currently working and living overseas? Or if you manage your finances offshore via a Special Purpose Vehicle or a trust?
Again, there are specialist lending solutions for all these scenarios - it's a question knowing which lenders can be approached with confidence, so that the process isn't unduly time-consuming.
Bridging loan to fill a finance gap
Bridge finance, also referred to as short-term lending (being used for periods from a few months up to two years), can be extremely useful during property purchase, allowing purchasers to "break the chain" and take advantage of a purchasing opportunity before a currently-owned property is sold.
Bridge finance is also useful in business where it can be used to fund delayed payment on significant invoices.
The loans can often be high-value because they're secured against the value of owned property, and the repayment of interest is usually rolled-up into the total loan, to be repaid at the end by the agreed repayment strategy (usually the sale of a property, or remortgaging).
See our indicative rates and get in touch...
---
2 Year Tracker
Up to £2m
5.39% APR
2 Year Tracker

Subsequent rate 8.74%

LTV - 60%
APRC 8.4%*
Product Fee £999

Free valuation

No Early Redemption Charges

As of 20th September 2023
5 Year Fixed
Up to £1m
4.97% APR
5 Year Fixed

Subsequent rate 9.24%

LTV - 60%
APRC 7.60%*
Product Fee £1,295

Free valuation

Early Redemption Charges - Yes

As of 20th September 2023
10 Year Fixed
Up to £750k
5.04% APR
10 Year Fixed

Subsequent rate 7.99%

LTV - 85%
APRC 6.1%*
Product Fee £999

Free Valuation

Early Redemption Charges - Yes

As of 20th September 2023
Contact Us
Thank You for your interest - please complete the form below and a member of our team will be in contact.
*Overall Cost For Comparison
---
Or feel free to call us at any time on