Categories
Moving To Germany? Use A Bridging Loan To Fund Your Home Purchase Quickly
28-November-2019
28-November-2019 9:40
in International
by Admin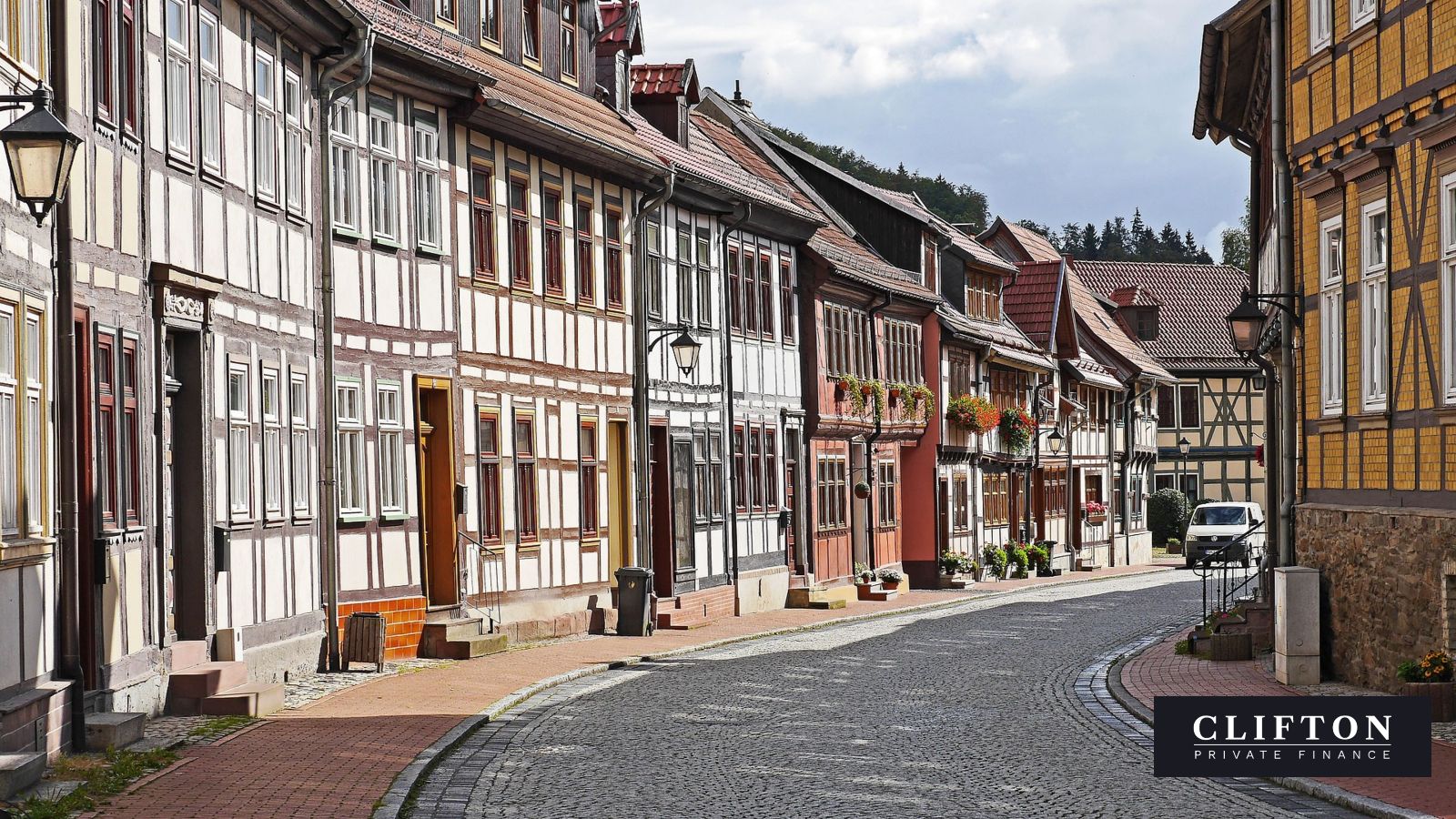 If you're relocating to Europe you need to be able to complete a purchase quickly to secure your new home. Waiting for your UK property to sell involves rental, storage and double-removal costs, and makes the whole process more stressful and uncertain.
Congratulations on joining the 100,000+ Britons enjoying the lifestyle in Berlin, living in Germany. Are you:
Making a Brexit relocation with your company?
Independently advancing your career with a move to the fastest-growing economy in the G7?
Attracted by 21st-century energy and cultural growth (and a cost of living that's lower in Berlin than in London, New York or Sydney)?
Making a retirement move to be closer to family and children?
When it comes to the practicalities of house-hunting you'll find that the German home-buyers' market is a different property landscape to the UK: not as extensive, so there's more pressure on the properties that do come up for sale. Bridging finance allows you to act fast and buy your new home as soon as you've found it.
The German housing market
Home owners moving from the UK will naturally think of buying; owning the roof over our heads is part of our sense of security, and it creates a sense of belonging that can help relocaters to feel committed to a new home country.
You may be surprised to discover that a high proportion of Germans are renters: nearly 50% (compared with 37% in the UK). Which is the second-highest rate in developed European countries.
High-quality houses and apartments are available to rent long-term, which has meant that the market for home-purchasers is more limited. (The majority of purchasers have been real-estate investors rather than owner-occupiers.) In addition, those Germans who do own their home tend to stay in it for a lifetime: there isn't the same pattern of repeated trading-up that Britons are familiar with.
How to buy a home in Germany
All this means that there's generally not the same fast-paced "see it on Saturday, make an offer by Monday" property landscape that British, and especially London, home-buyers may be used to.
House-buying has been a comparatively leisurely process in Germany. Properties for sale don't always have signboards outside. Germans commonly spend a year, or longer, looking to buy a home.
But that picture has started changing recently, with German home ownership increasing by 10% over the past decade, which has been putting more pressure on the market for homes to buy.
And when Germans have found the property they want, things tend to move much more quickly than UK buyers are accustomed to: the deal may be completed within a month.
Why you could need bridging finance
Speed: if you're looking to sell your UK house to fund the purchase of a new home in Germany, you won't want to wait for your British home to sell in order to offer and complete quickly on the German property it's taken you so long to find.
Availability: UK mortgage lenders will be unwilling to fund the purchase of a home outside the UK.
Amount: you might be able to arrange a mortgage in Germany, but you would need a substantial deposit. If you're not an established resident you won't be able to borrow more than 55-60% of the assessed value.
Acceptability: a German vendor may be reluctant to sell to a British purchaser with more complicated financing. Bridging finance effectively makes you a cash buyer.
How a bridging loan will work
If you have a low loan-to-value (LTV) mortgage outstanding on your UK home, there will be capacity to extend it to cover the cost of purchasing a property in Germany.
A specialist lender will usually require that you pay off the current mortgage on your home: they will lend you an amount to cover that mortgage and your German home purchase, and you will pay off the entire bridging loan when you sell your UK house – usually within 12 months.
Advantages of a bridging loan
Bridging loans are growing in popularity because they can offer:
Significant finance: it's possible to source between £50,000 and £25m
Funding you need quickly: finance can be accessed within 5 to 7 working days (depending on your circumstances)
Flexible terms of finance: typically from 1 -12 months
Finance for unmortgageable properties: in this case, a property outside the UK
The majority of bridging loan lenders give borrowers the freedom to "roll up" interest to pay at the end of the term of finance, which can be an attractive way of avoiding monthly interest payments when you already have other relocation expenses and you're waiting on the sale of a UK home to fund the transaction.
How much could I borrow on a bridging loan?
See how much you could secure to fund the purchase of a German property by using our bridging loan calculator.
Is a bridging loan expensive?
There will be an arrangement fee. And yes, interest rates are higher than for conventional long-term finance (such as a mortgage). But you're not always looking at the double-digit interest rates that borrowers are wary of. Rolling-up interest charges eases the cost when you have other relocation expenses to pay.
And the speed and convenience of this type of a bridging loan can save you money on a long drawn-out property search: if you're paying rent on an interim property in Germany, or if the uncertainty means that you're unable to let out the house you're waiting to sell.
How Clifton Private Finance can help you
We have strong professional relationships with private banks and specialist lenders, and our advisors can negotiate the most favourable terms to suit your situation. Get in touch to find out how we can help.
Call our finance team on Bristol 0117 959 5094 or London 0203 900 4322.